Processing a refund after items have been returned:
1. Login to the Sales side of Agile.
2. Click the Maintenance icon.

3. Pull up the order record in Maintenance. (For more information, see Order Maintenance: Viewing a Specific Order.)
2. Click the Refund icon.

3. The Customer Refund window will appear. Choose your Buyer Type from the drop-down menu.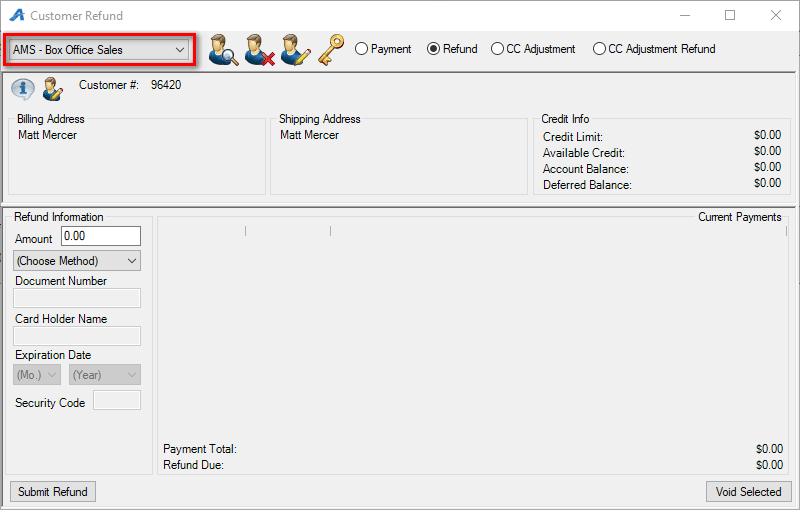 4. Enter the amount to be refunded in the Refund Information box below. Select the Payment Method of the refund and enter all the listed credit card details. Click Submit Refund to finalize.