Want to learn more? Sign up today for our ATSU Learning Webinar: The ABC's of Basic Sales in Agile
1.Log in to Sales.
2. Click on Maintenance icon

and find the existing order.
(See Order Maintenance: Viewing Specific Orders for more information)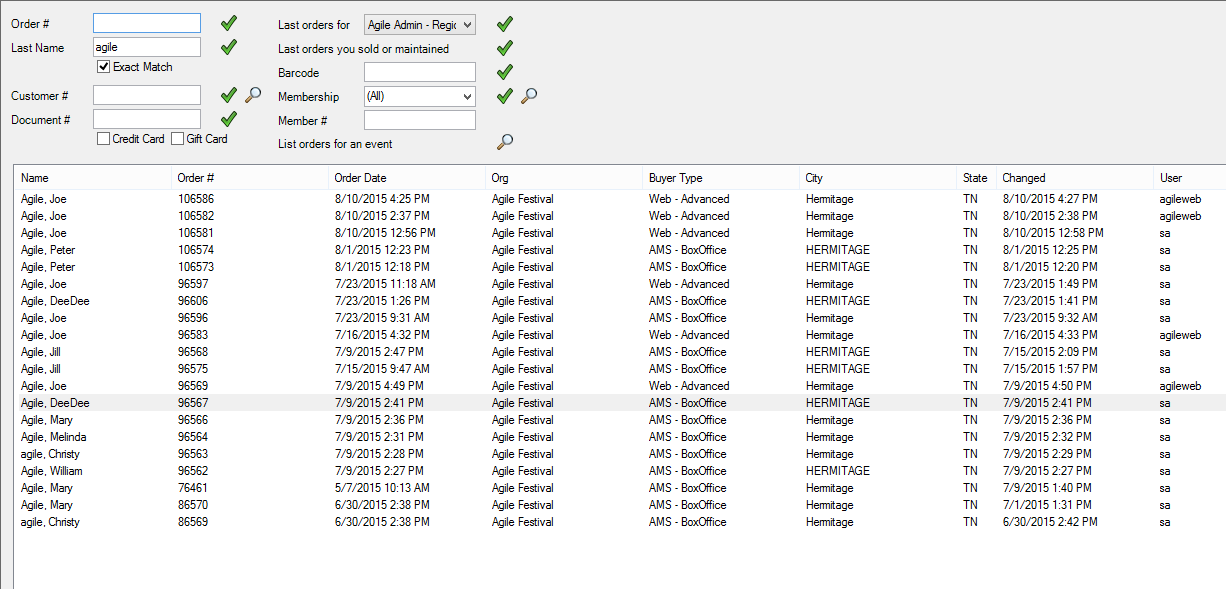 3. Open up the existing order and view the Order Summary.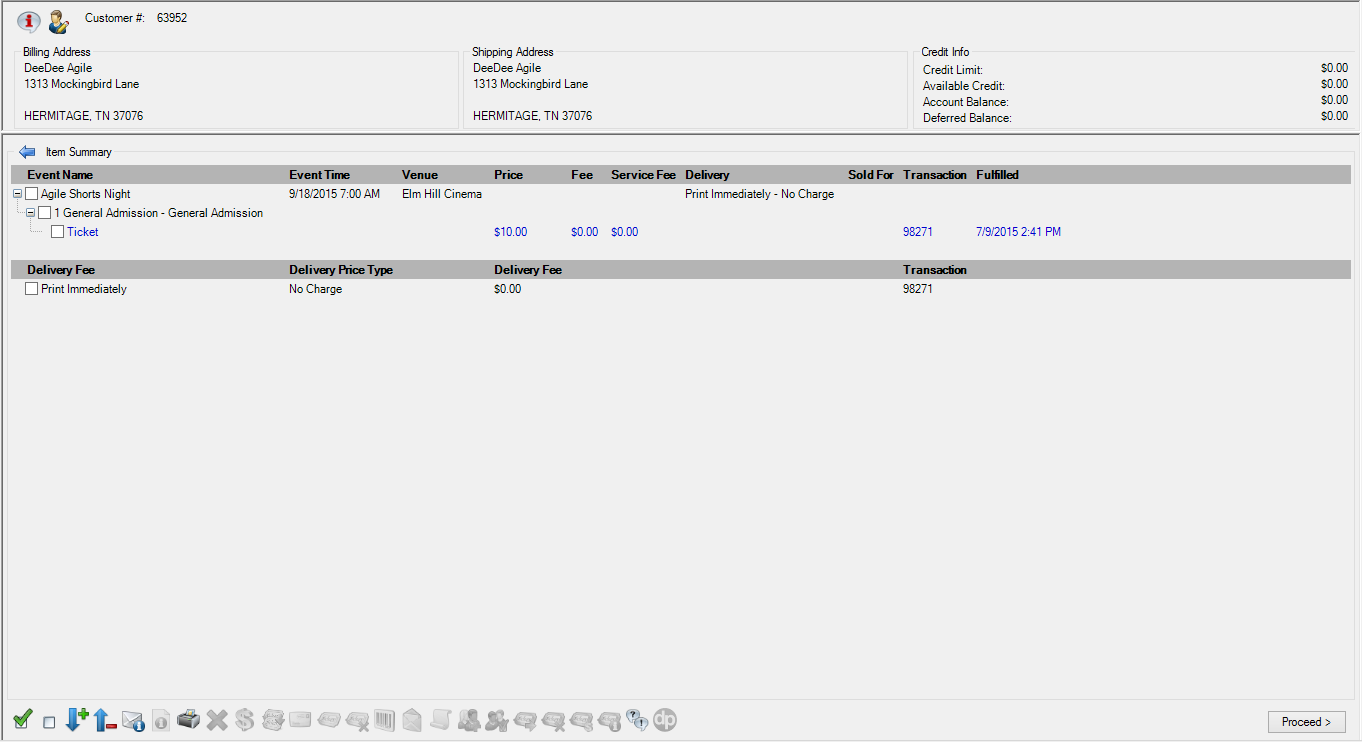 4. Click on the Event tab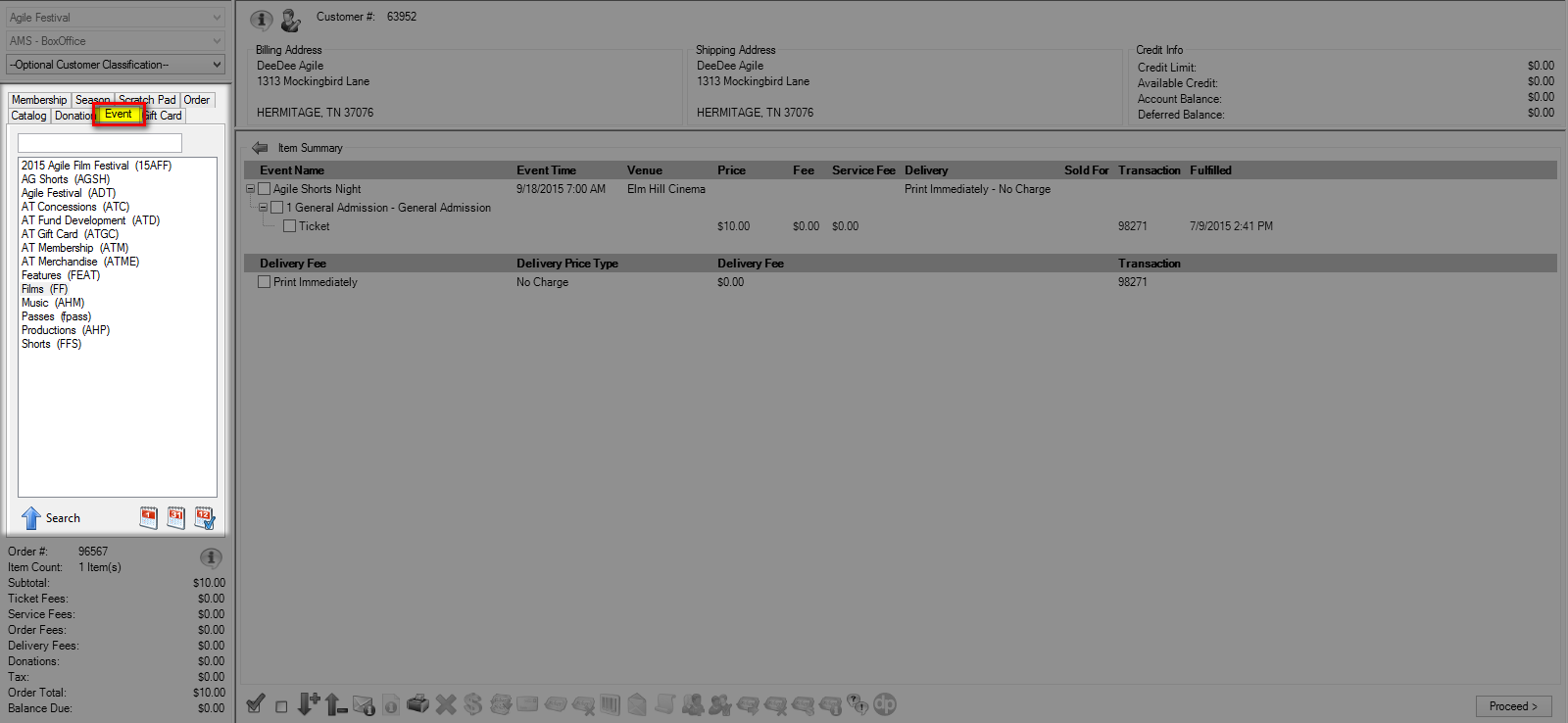 5. Find the item you wish to add to the order. Add the item(s) to the order, and click Proceed.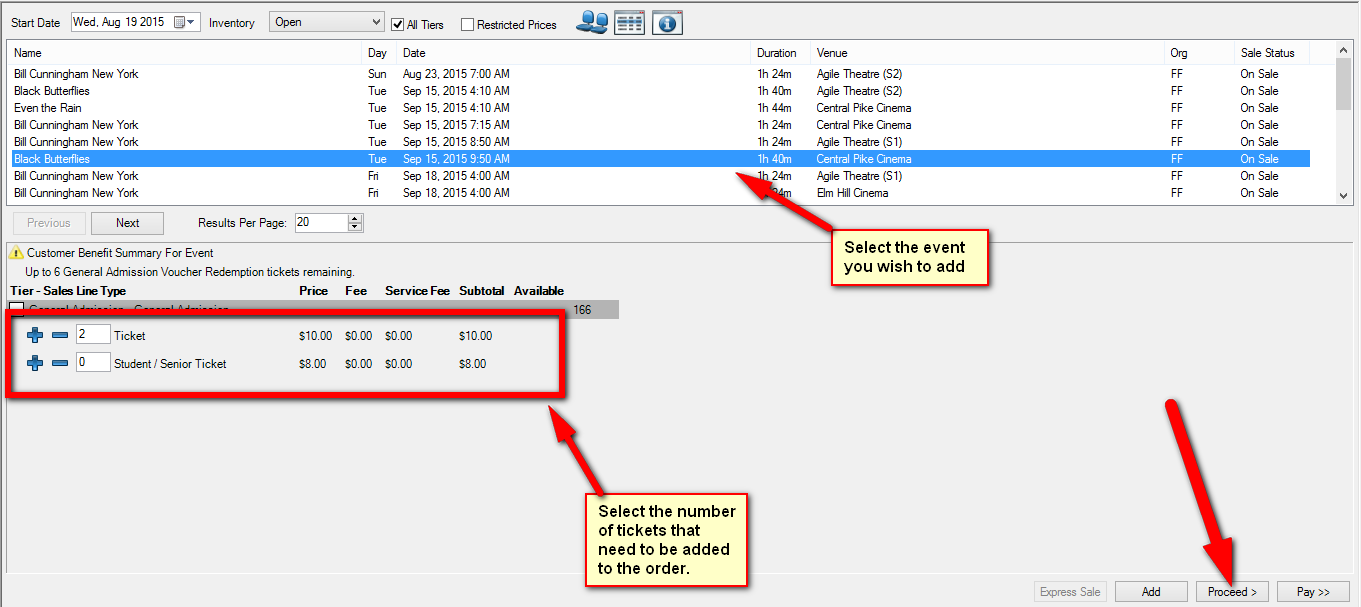 6. The Order Summary should now reflect the new items. Once all the new items have been added, click Proceed to move to the Payment Summary page.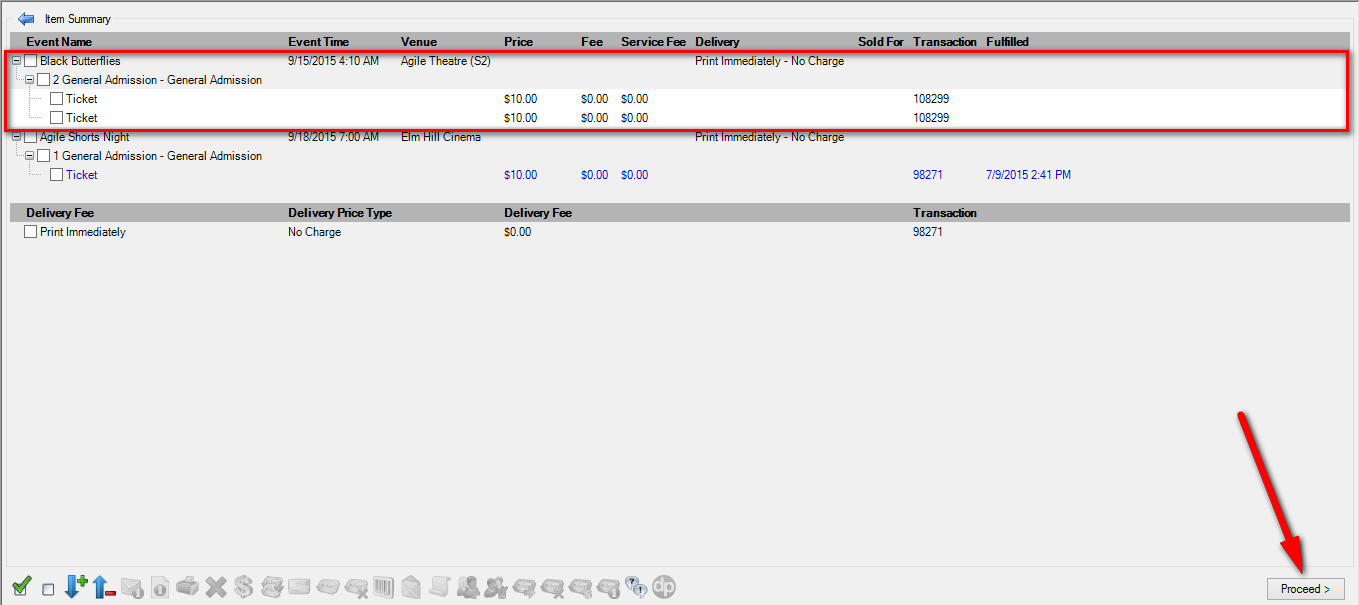 7. The amount of the new Tickets will be displayed in the Payment Information. Select the method of payment from the drop-down or from the cash amount buttons at the bottom of the screen.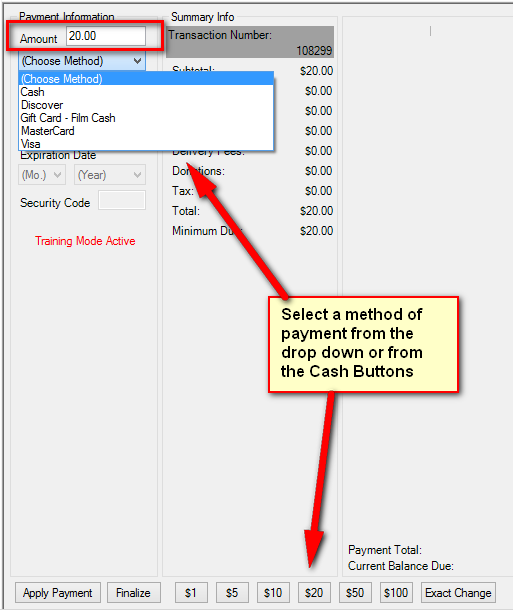 8. Once the payment has been processed, click Finalize.