1. Cash into POS. Click to learn about Cashing in and Creating a Daily User Batch in POS.
2. Add the items that customer wishes to purchase into the cart. Click to learn more about Selling a Ticket in POS.
3. Once you have all items in your cart, you can swipe the gift card using the credit card swipe to the right of the POS screen.
4. If you do not have a card swipe at your station, you can click on the Enter Payment Method icon at the top of the screen.
5. From the Choose Method drop-down select Gift Card.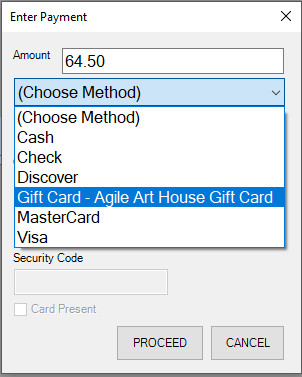 6. Enter the gift card number in the Gift Card Number Lookup pop-up and click Search.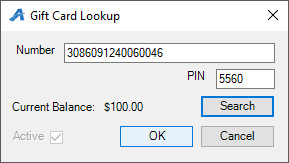 7. Once you have searched and found the gift card, click OK to use the card, and then click Proceed.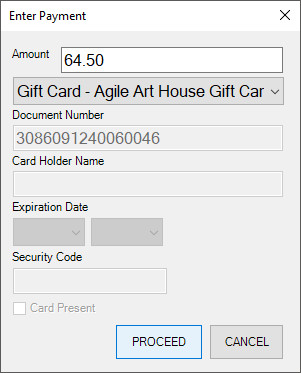 8. If there is still a balance due you can process the payment as you normally would with cash or credit card.