Agile is pleased to announce a new and easier way to send notes to your staff using the Agile Message Notification Board. Messages can be added with an expiration date that will appear to your staff when they log in. They can also click on the Notice button to see all of the past notes. This is a perfect way for Administrators and Box Office Managers to send event, front of house, fan club, and customer notes to your staff.
1. Log into Sales.
2. Click on the Notice icon

in the upper right-hand corner of the screen.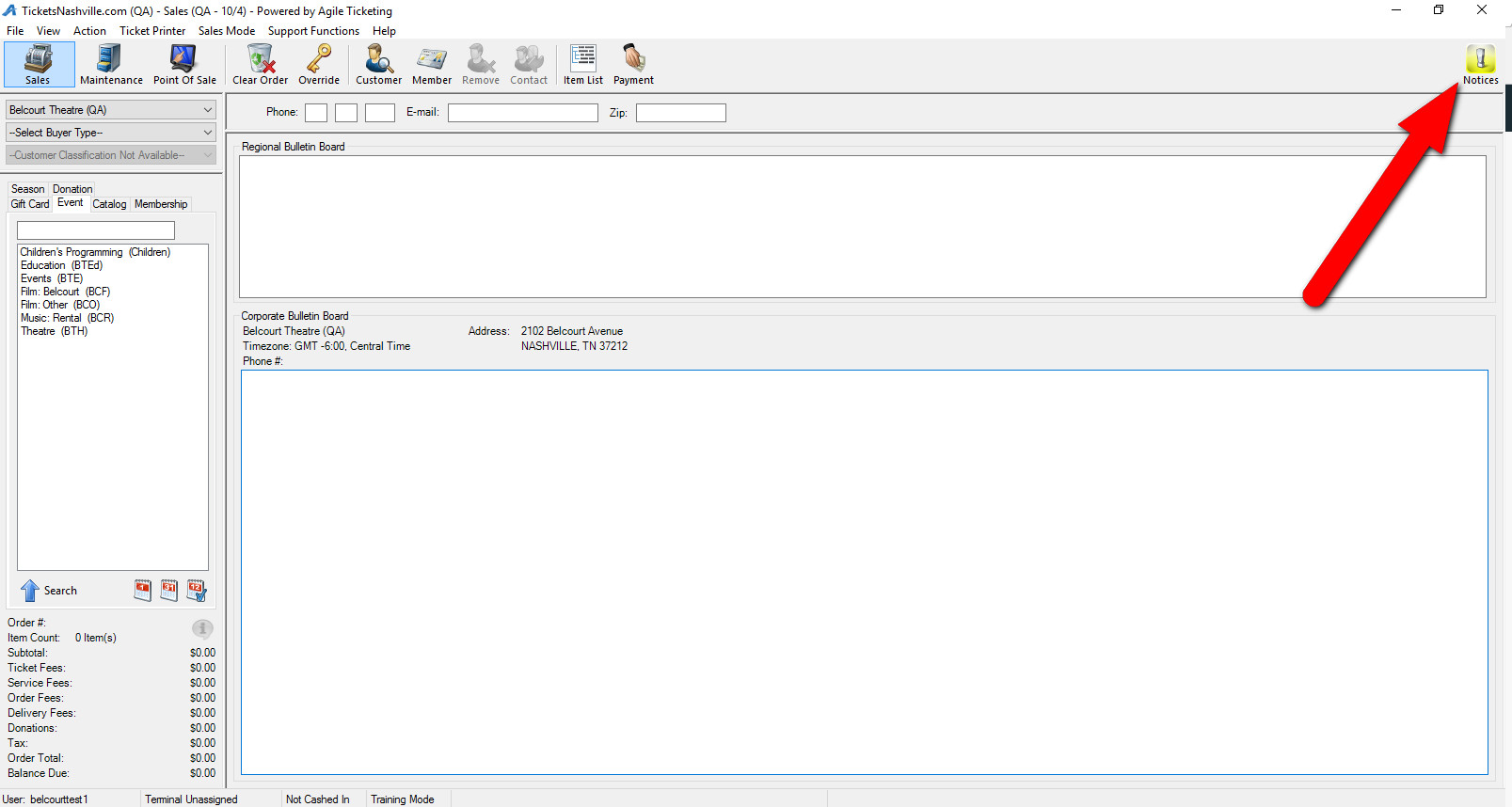 3. Click the Create a New Message button at the bottom of the pop-up.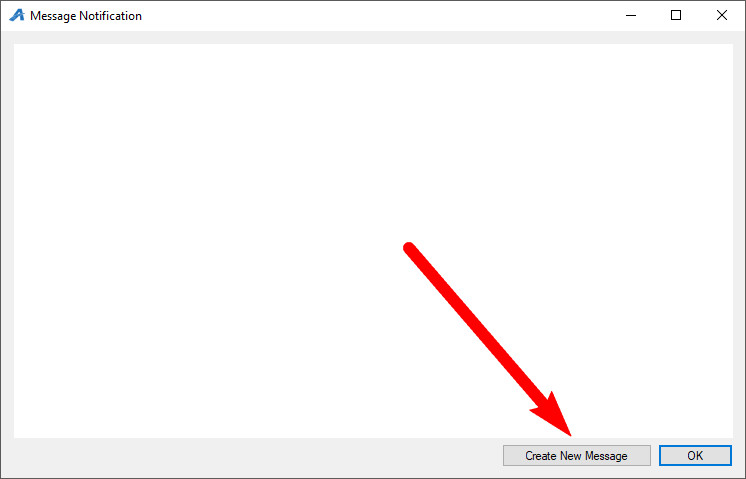 4. Add a subject in the Title field. This will be visible from the main Notification page. In the Message field, type the message you wish to share with all of your staff.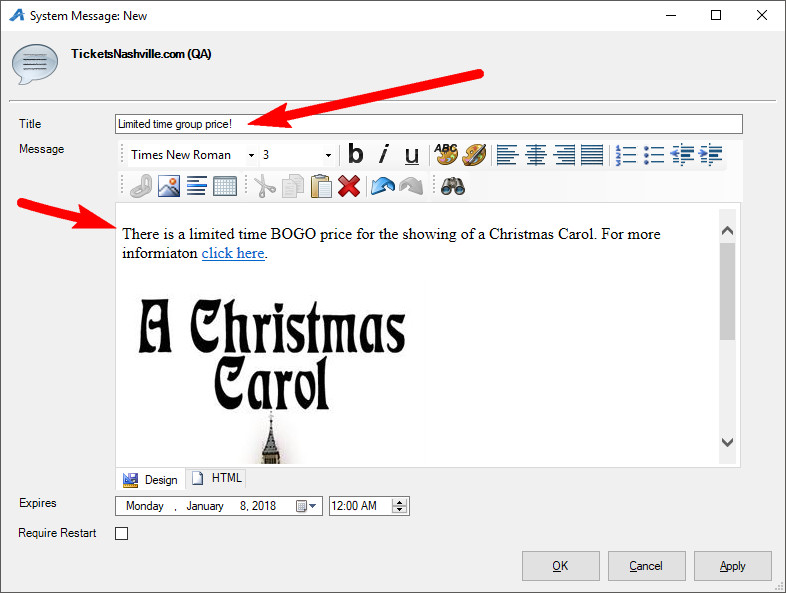 5. In the Message area, you are able to insert hyperlinks and images. You can also edit the appearance of the message.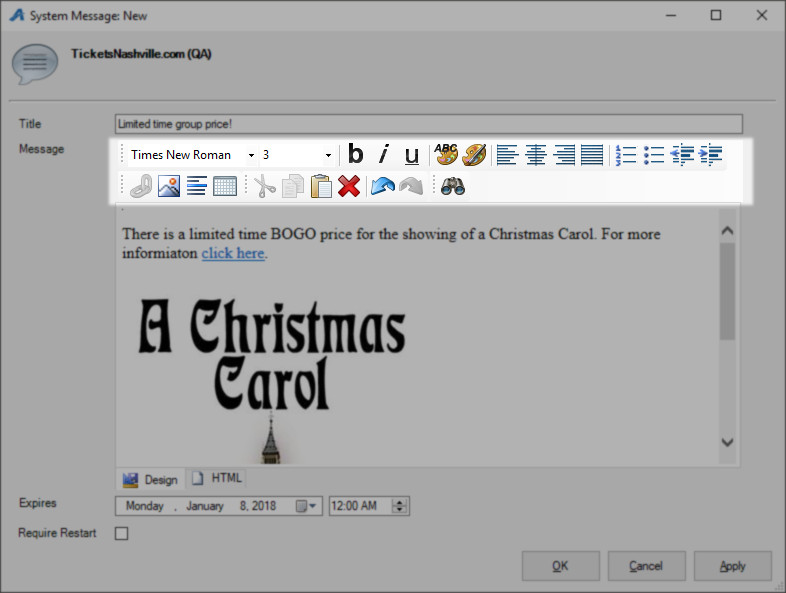 6. Set the Expiration Date and Time you wish the message to expire, and click OK.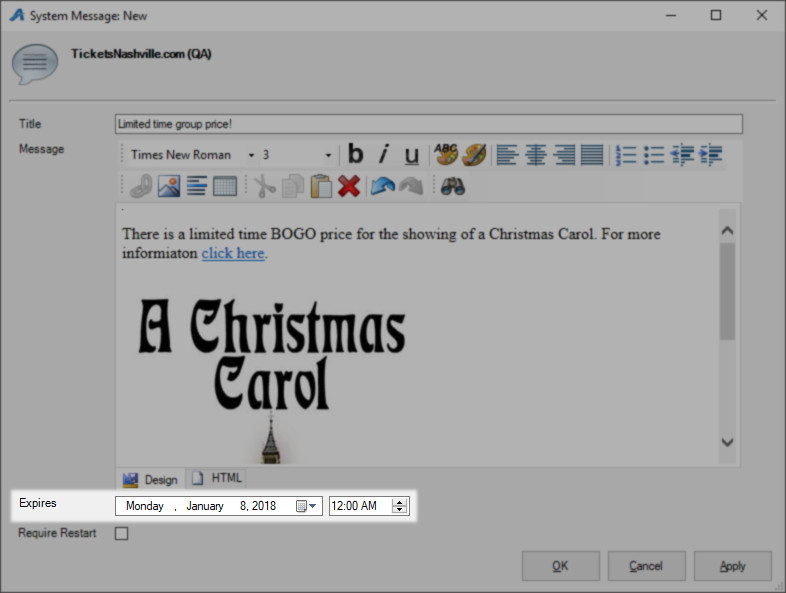 7. The Message will appear when your staff logs into Agile.