1. Log into Agile Sales.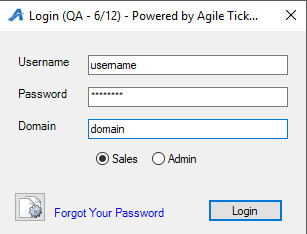 2. Cash In.

3. Select the correct Buyer Type (this is generally named Season Pass Holder). This tells the system that we are only looking at specific subscriber information for renewal purposes.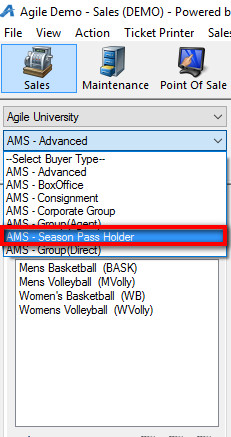 4. Select Package tab.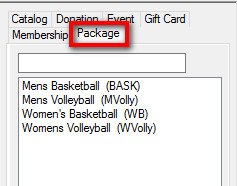 5. Select the Sales Organization where the Package is built, and then select the season subscription package that you will be renewing.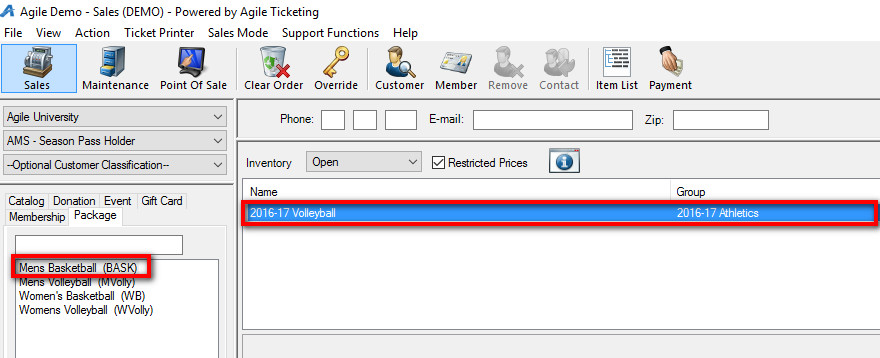 6. Click the Get Associated Passholders icon to search for the existing subscriber.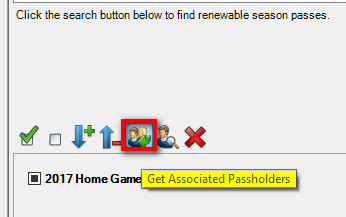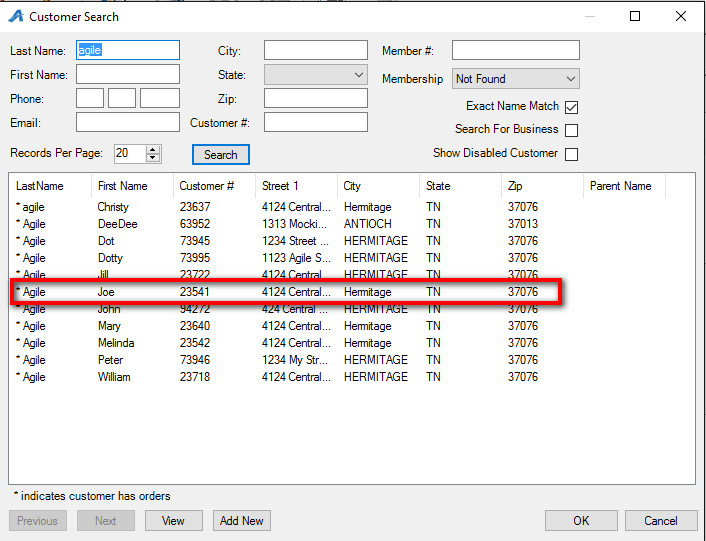 7. Once you have selected the subscriber's information, you will see the seats that they had last year.

8. If the customer is renewing the exact same seats as last season:
Check mark all of the seats
Click the Renew button to add to the cart.
Click Proceed to get to the Item Summary screen.
Confirm that everything is correct in the order.
Click Proceed to get to the payment screen.
Take payment and finalize the transaction.
9. If the customer wants to renew less seats:
Check mark the seats that the customer is not going to renew.
Click the Red X to remove the seats which the customer does not want.
Check mark the remaining seats in the package.
Select the Renew button and proceed to the Item Summary screen.
Confirm that everything in the order is correct. Click Proceed to take payment and finalize the order.
10. If the renewing subscriber wants to renew their package but want to change seats:
Get Associated Passholder by searching for the subscriber.
In the bottom panel, below their existing seats, click on the Blue Seat icon.
Click on the section to which the customer wishes to move.
On the seating map, choose the new seats for this package and click Add.
Click OK to close the seating chart and then click on Proceed to go to the Item Summary screen.
The new seats should be in the cart. Proceed to the payment screen to finalize the transaction.