1. Log in to Administration
2. Select the Corporate Organization (the house icon)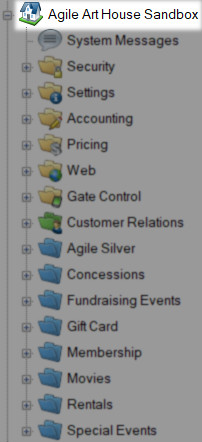 3. Open the Web folder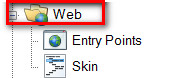 4. Select the Entry Point icon

5. Highlight and select the Entry Point Group that you will be creating the URL under.

6. In the Entry Point field, right click, select New and then Donation Info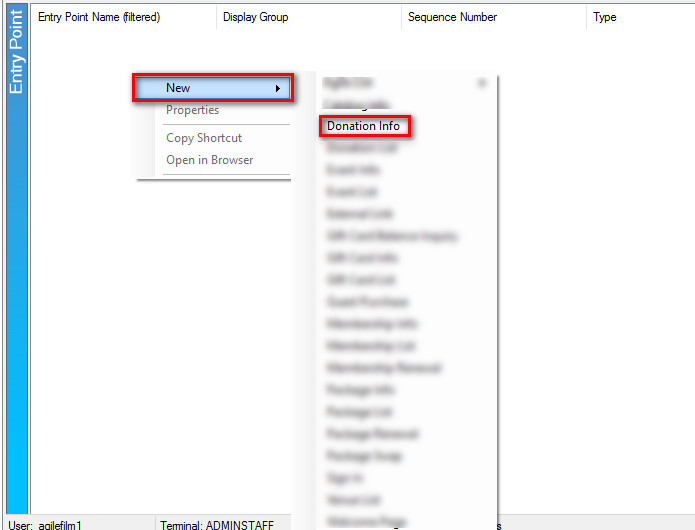 7. Name the URL (remember this will show up in your navigation menu. Keep it simple).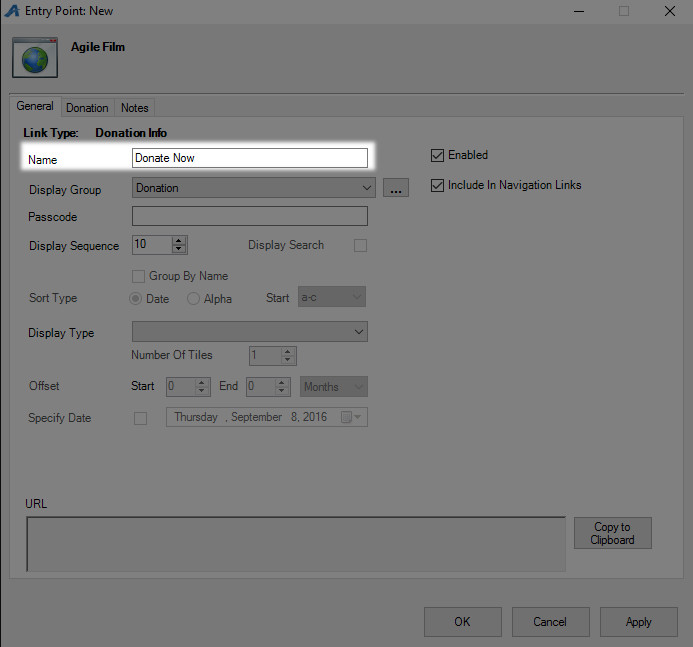 8. You can select or create a Display Group if you want it to be a part of a specific group on your navigation menu.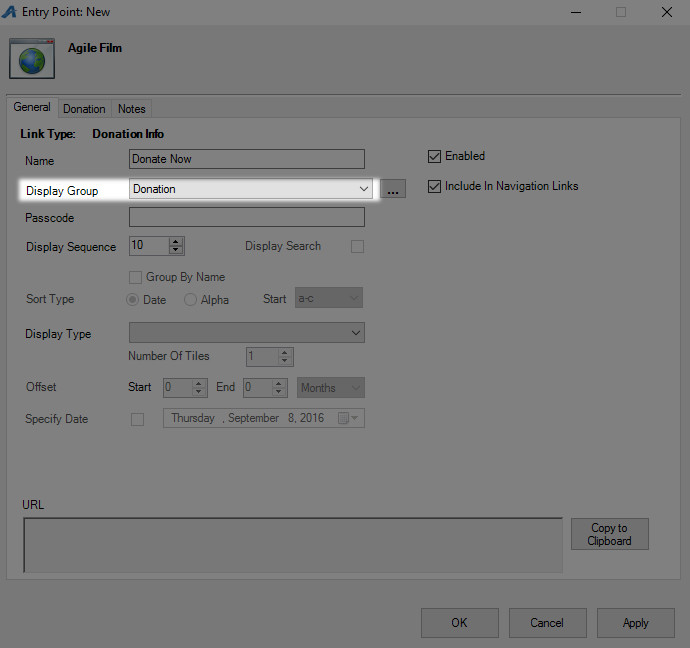 9. Add a Passcode IF you need the URL to only be available to customers who enter the passcode. Leave blank if the URL can be accessed by the general public.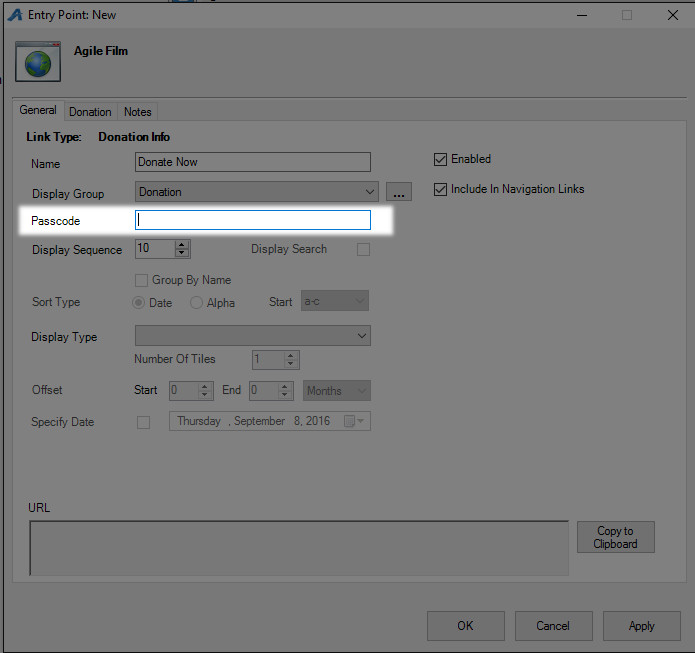 10. Click on the Donation tab.

11. In the top field, select the Corporate or Sales Organization folder that the donation has been built.

12. In the bottom field, you will see the list of donations that are available. Select the donation that needs to be associated with this URL.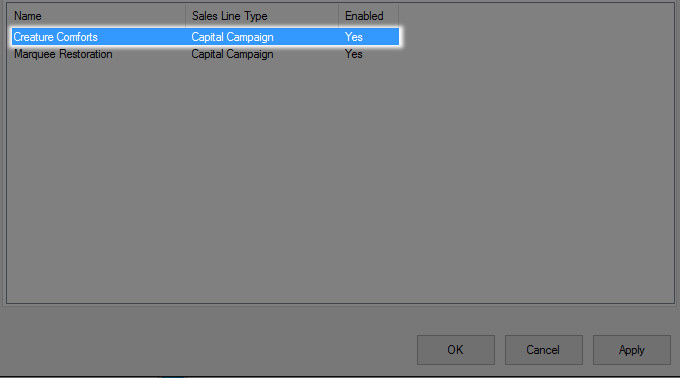 13. Click Apply to save the information and generate the URL.

14. Go back to the General tab

15. Click on Copy to Clipboard so that the URL can be emailed out to your web site manager to add to your website.

16. Click OK to close the window