1. Log in to Administration.
2. Select the House icon

.
3. Open the Blue Folder

.
4. Click on the Template icon

.
5. Select the Template with the seat inventory you want to adjust.

5. Click on the Tier and expand it down.

6. Right-click on the Inventory Group and select Adjust Inventory.

7. Change the quantity in the Adjust Available Qty box.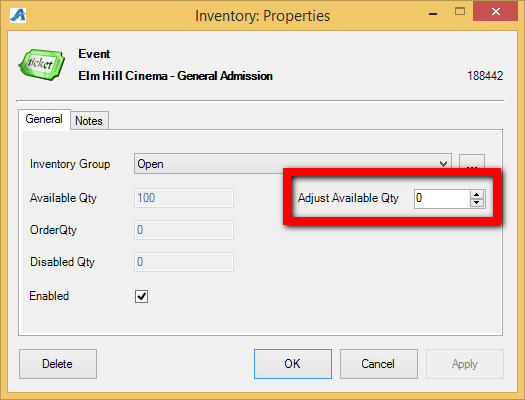 Note: The total available quantity will be reflected in the Available Qty box.
To subtract quantity:

To add quantity:

8. Click Apply then OK and the inventory will be updated.