Ticket Packs are a way for patrons to purchase non-dated tickets that can then be redeemed for tickets to certain events.
1. To redeem your ticket pack, click the User icon at the top of the right of the page. Enter your Username or email address and password.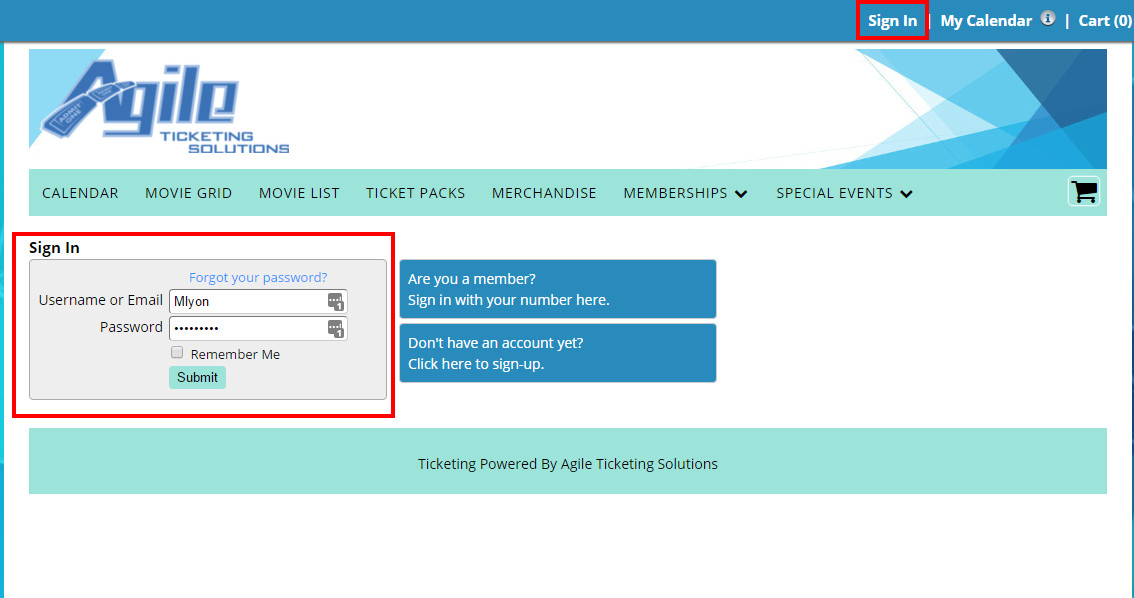 2. Next, go to the Calendar, and select the event/film you wish to purchase. Click the View More button.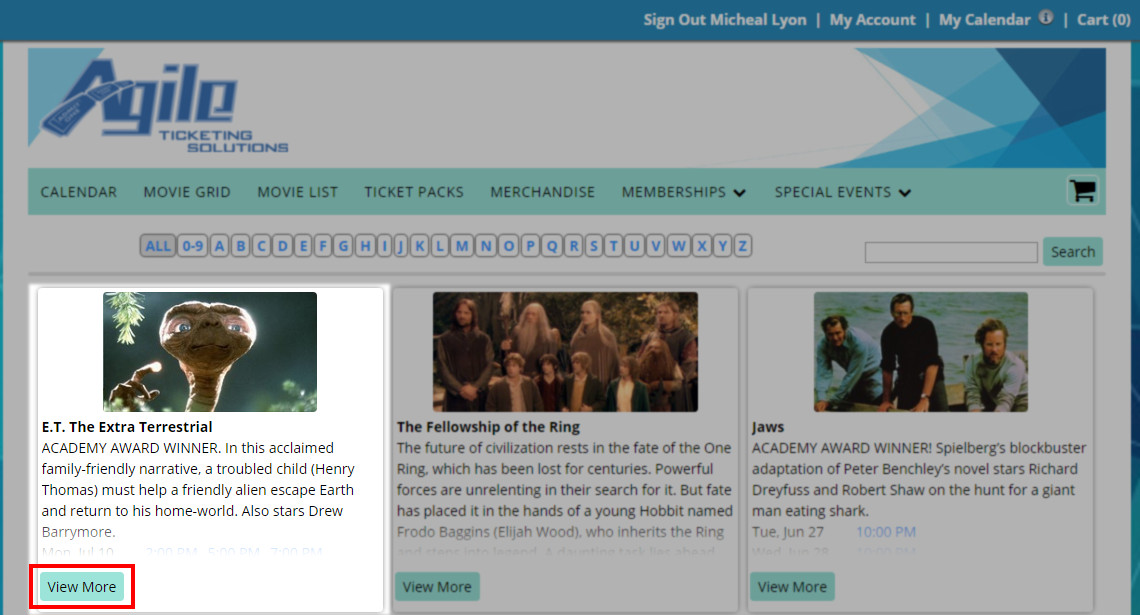 3. Select the Buy Tickets button next to the date and time that you wish to attend.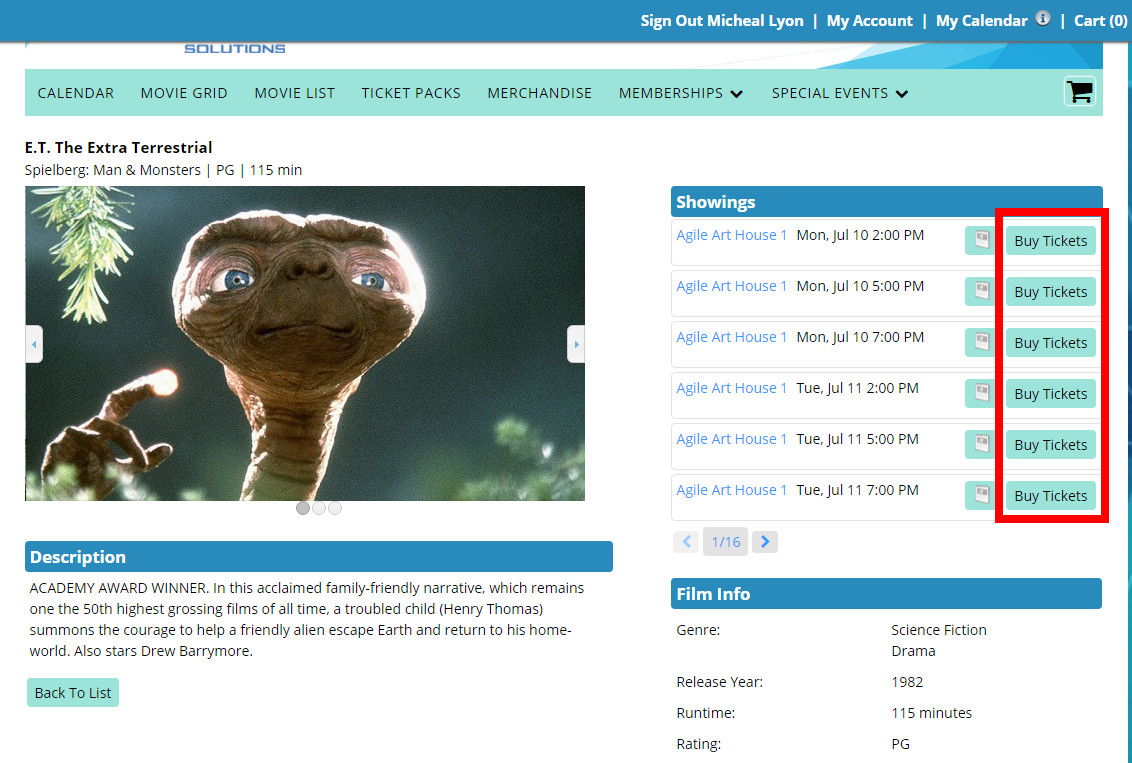 4. Click the drop-down next to Ticket Pack Redemption to select the number of tickets. Then click Add to put the tickets in your cart.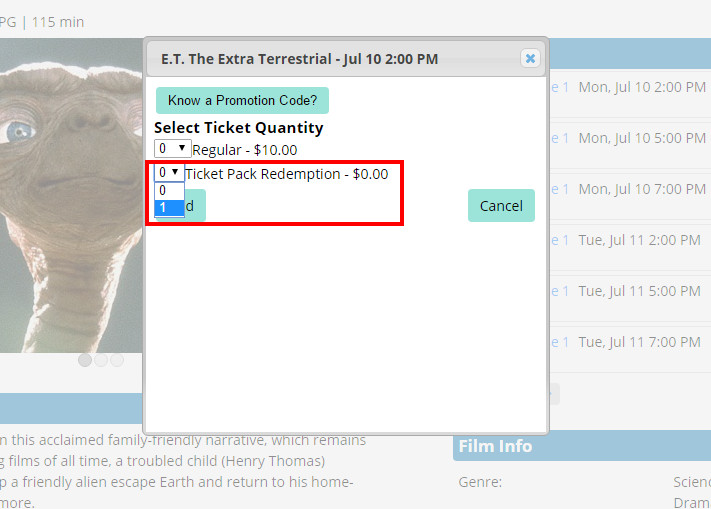 5. Once you have all of your tickets in your cart, click Proceed to Checkout.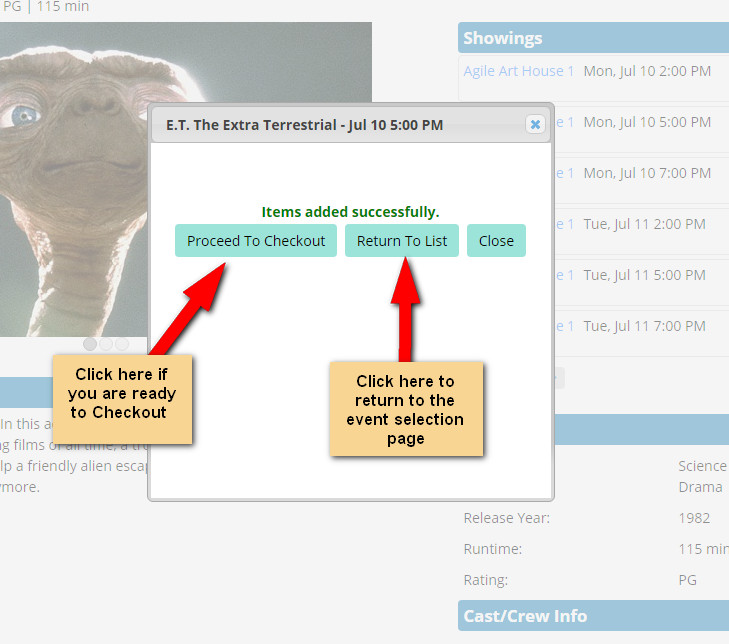 6. Select how you wish to receive your tickets (Delivery Method). Review your order and select Checkout.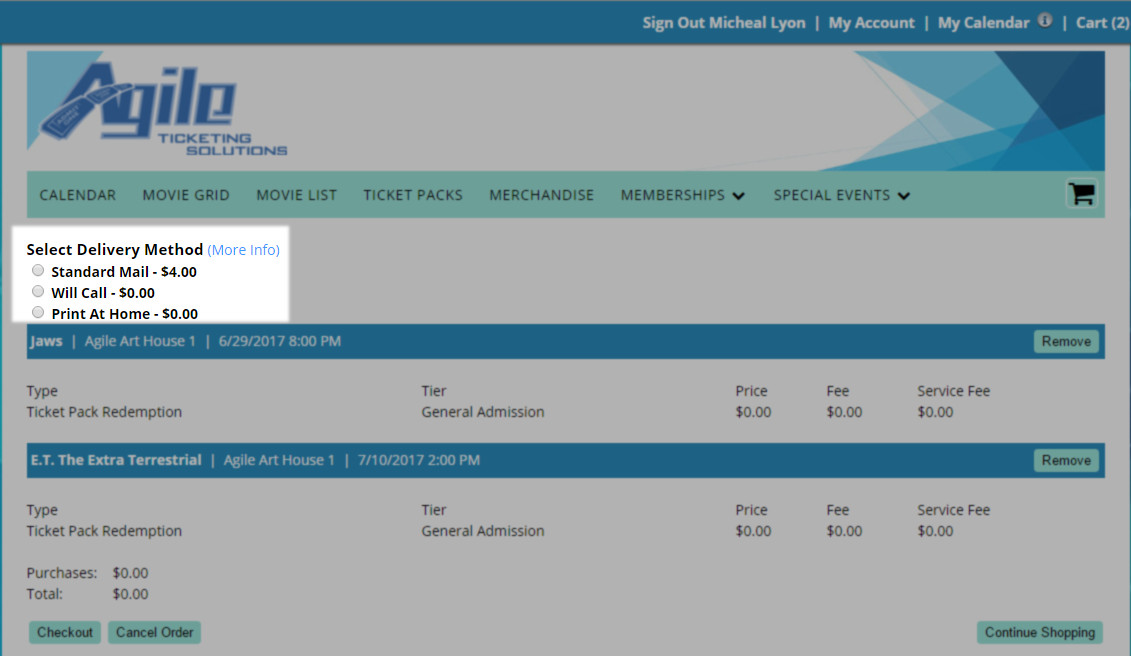 7. Check the box next to Terms and Conditions, and then select Finalize Order to complete your order.