1. After you have purchased your tickets, go to your account by clicking on the letter in the right-hand corner and click on My Account.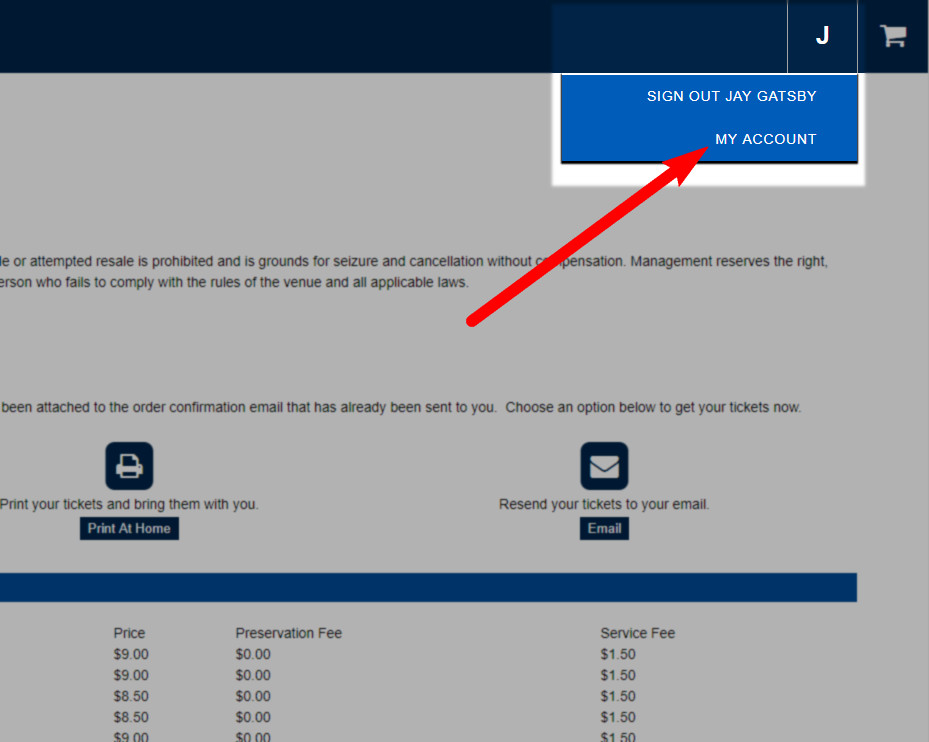 2. From the Account Menu, click on the Forward Tickets button.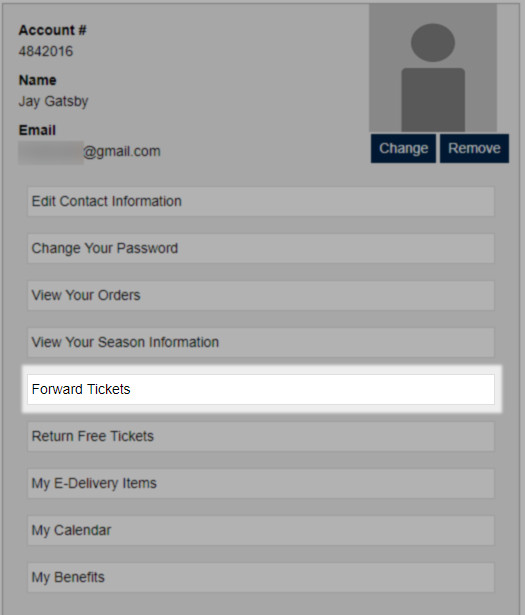 3. Check the box next to the tickets that you want to forward. Click on the Forward Selected Ticket button to proceed.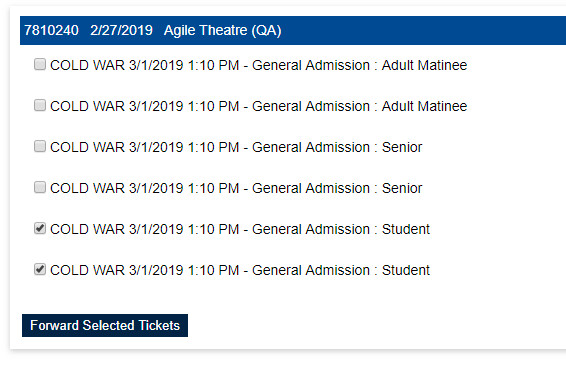 4. From the drop-down select how you want to forward the tickets (a Delivery method). Print at Home will allow you to email the tickets. Will Call will allow the person to pick up the tickets at the Box Office under their name instead of yours.

5. Enter in the Receiving parties name and email address.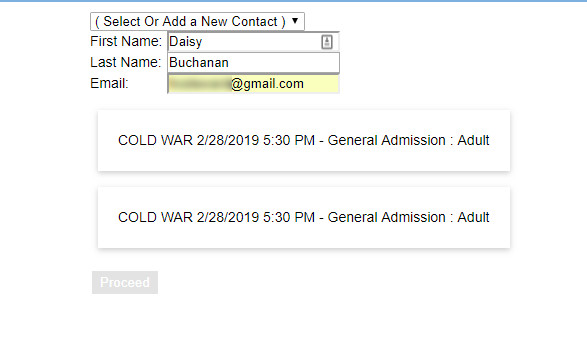 6. You and the sender will receive an email confirming your forwarded tickets have been sent and an email will be sent to the recipient detailing how they can collect their tickets.