To learn how to create a ticket format, please see Creating a Ticket Format article.
1. Open Administration.
2. Open the Settings Folder and click the Ticket Format icon.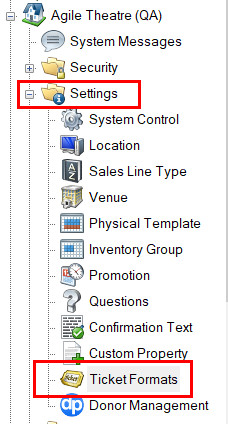 3. Select the Ticket Format for your Membership Card or Pass.

4. In the Printer Definition area, right-click the format type and select Properties to edit the format. For new formats, right-click and select New to select the type of printer you will be creating a new format for.

5. Right-click in the Layout area and select Add Image.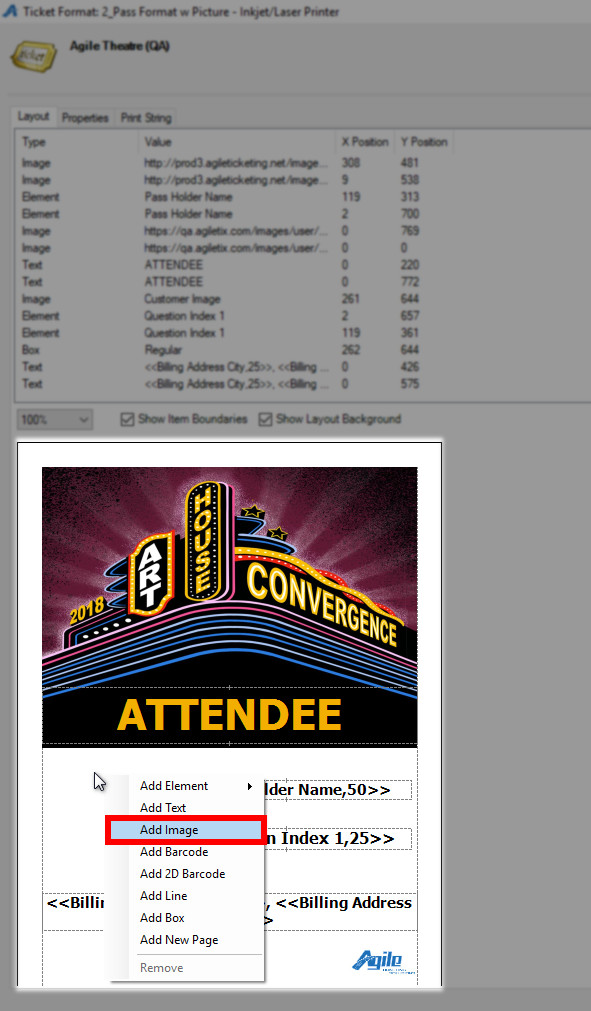 Credit: Art House Convergence
6. To the top right of the layout, you will see the Image Type drop-down. Select Customer Image from the drop-down.
7. You can also change the size of the image as well as the position of the image on the format.