1. Log in to Administration.
2. Open the Sales folder that houses the Template you wish to copy.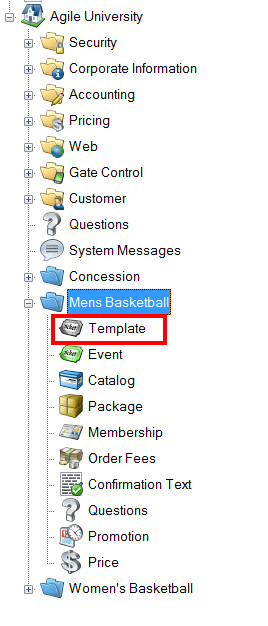 3. Right-click the template you wish to copy and select Copy/Import.
4. The Copy/Import window will appear.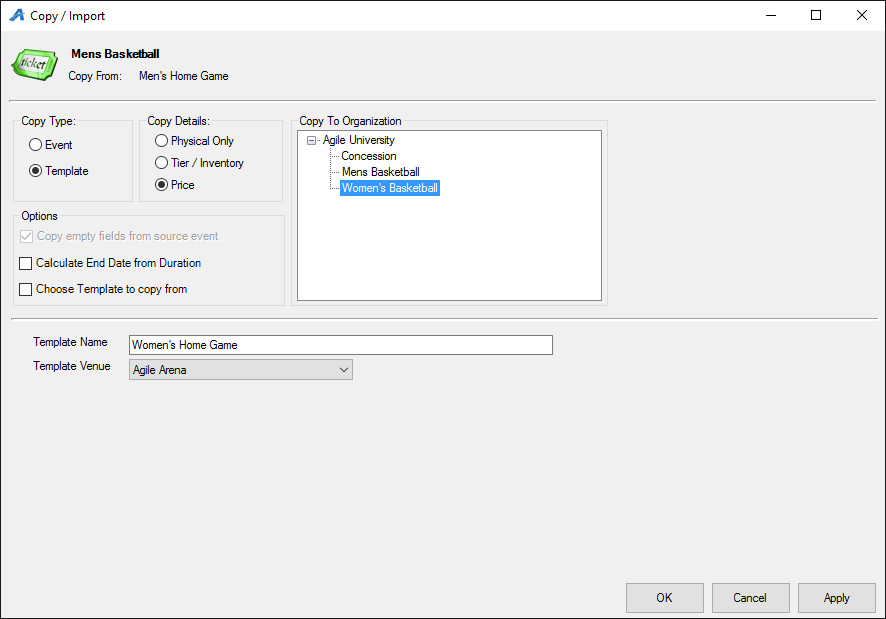 Under the Copy Type select the radio button next to Template.

The Copy Details area allows you to choose what level of information you want to copy from the original Template. Choose the Physical Only radio button if you only want to copy the general information of the template. Choose the Tier/Inventory radio button if you want to copy the template information with the same tier inventory. Choose the Price radio button if you want to copy everything including the prices that were built in the original Template.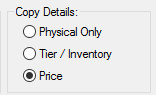 In Copy to Organization, select the Sales Organization folder this template will be copied to.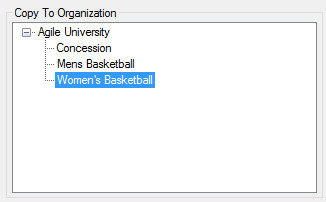 5. Enter your Template Name, and select the Template Venue.

6. Click Apply to save and Ok to close.