If a customer's autorenewal or saved method of payment cannot process, updating their payment information will more likely than not help resolve the issue. The easiest way to update the payment information is for the customer to sign in and update it themselves. Below are the instructions that you can send to your customers about saving and viewing their payment methods online. Send all of the steps to customers who want to save their card for the first time. For customers who need to update their information, send them Step 7 through Step 9.
If you do not currently use credit card vaulting, send a message to support@agiletix.com to learn about the fees associated with credit card vaulting and how you can get credit card vaulting set up.
1. Click on the User icon at the top of the screen. If you do not have an account, you may make one at this time.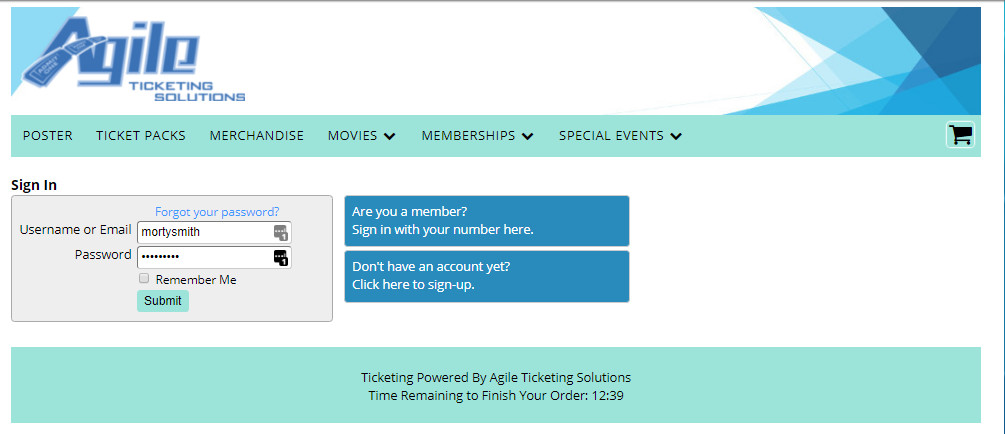 2. Select all of the items you wish to purchase and add them to your cart.
3. Once you have all of your items in the cart, either click on the Cart Icon or the Proceed to Checkout button to start the payment process.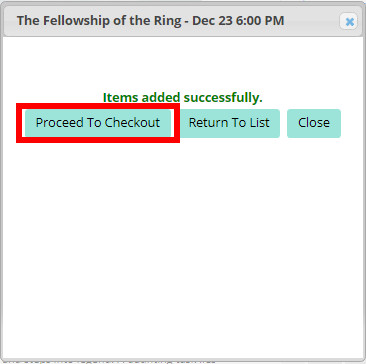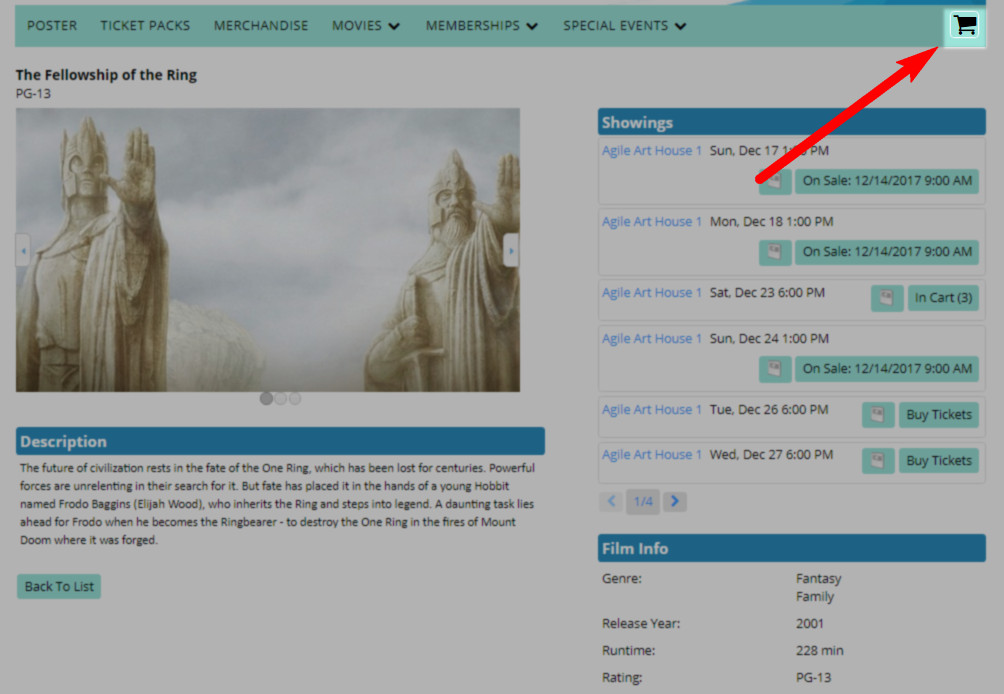 4. Enter your credit card information when prompted.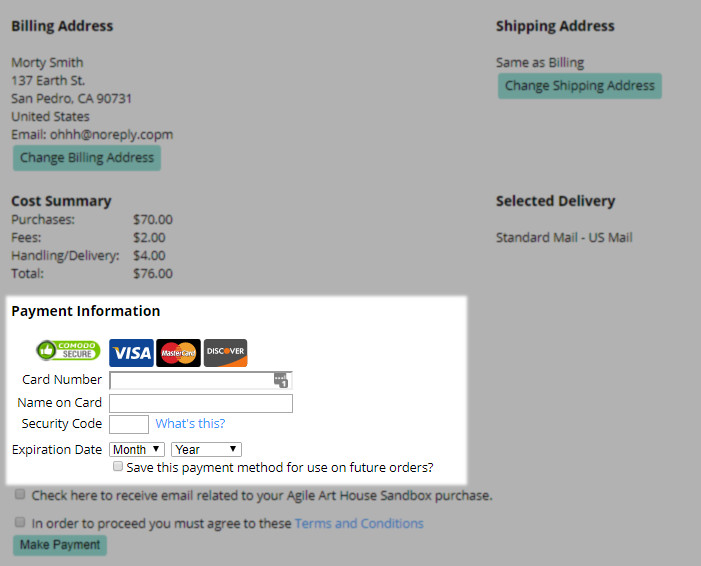 5. If you wish to save your payment information, check the box next to Save this payment method for use on future orders?

6. Agree to the Terms and Conditions and finish the checkout process.
7. To view and/or edit your credit card information, click on the My Account button at the top of the page.

8. Click on the Edit Payment Options button to see a list of all your saved credit cards.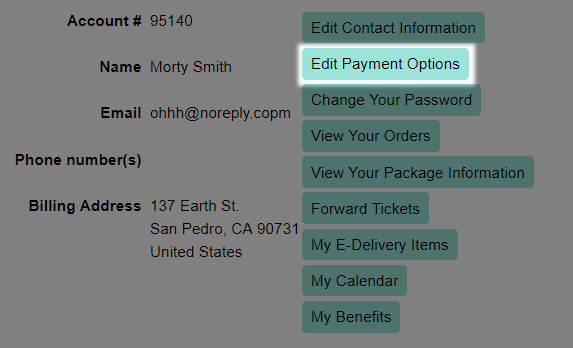 9. Click on Add New Payment Options button to add another credit card.

To update an existing payment method, click Edit This Payment Option instead. This will allow the customer to update the saved name, expiration date, and number.
10. The next time that this customer signs in and makes a purchase online, they will be able to see all of their saved payment methods during the checkout process.