Customers now have the ability to save their Payment Method to be used for future orders. Below are the instructions that you can send to your customers. Please note that Saved Payment Methods must be turned on by your Agile Ticketing Support Representative.
1. Click on the sign-in button at the top of the screen. If you do not have an account, you may make one at this time.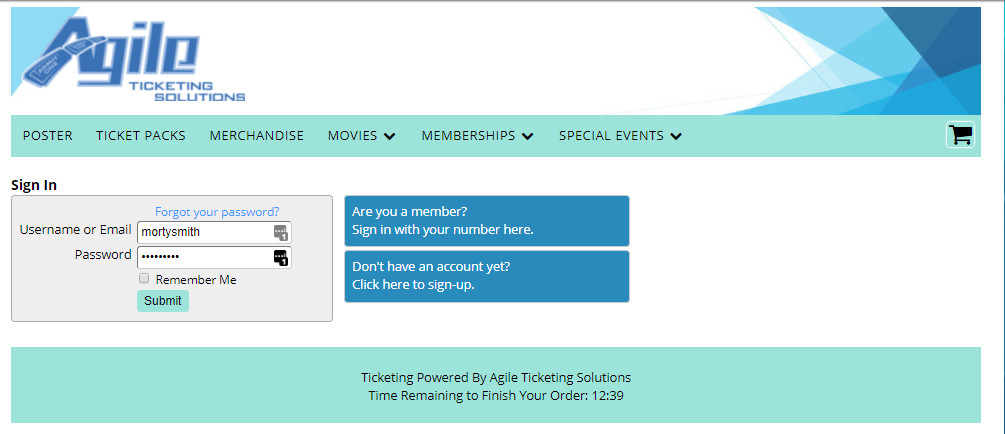 1. Select all of the items you wish to purchase and add them to your cart.
2. Once you have all of your items in the cart, either click on the Cart Icon or the Proceed to Checkout button to start the payment process.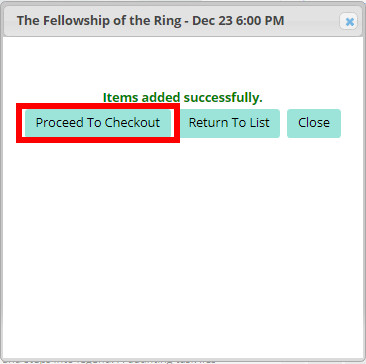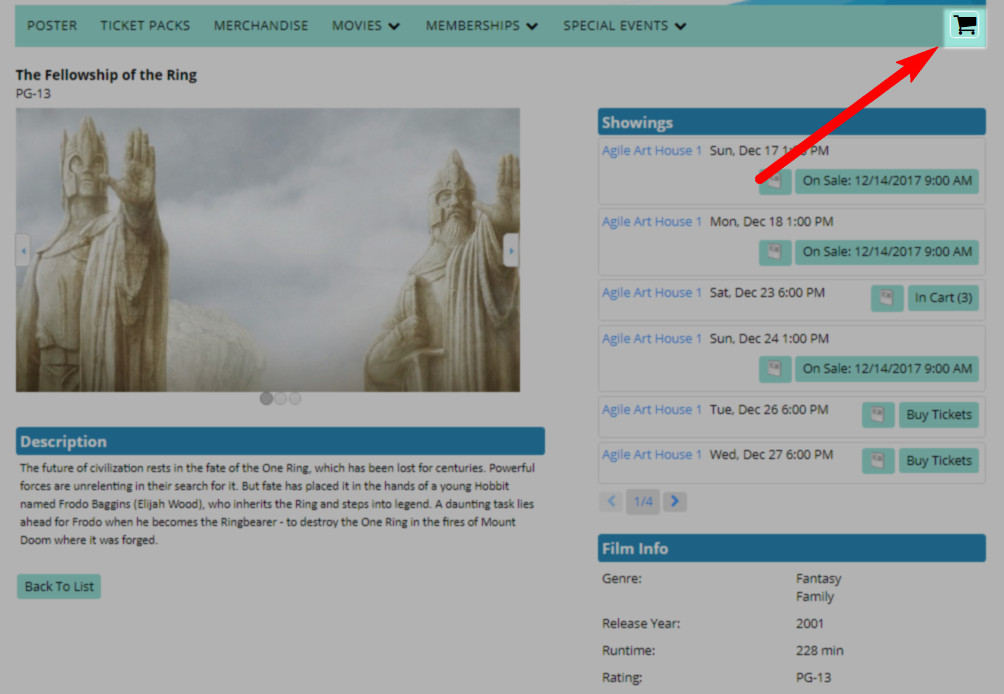 4. Enter your credit card information when prompted.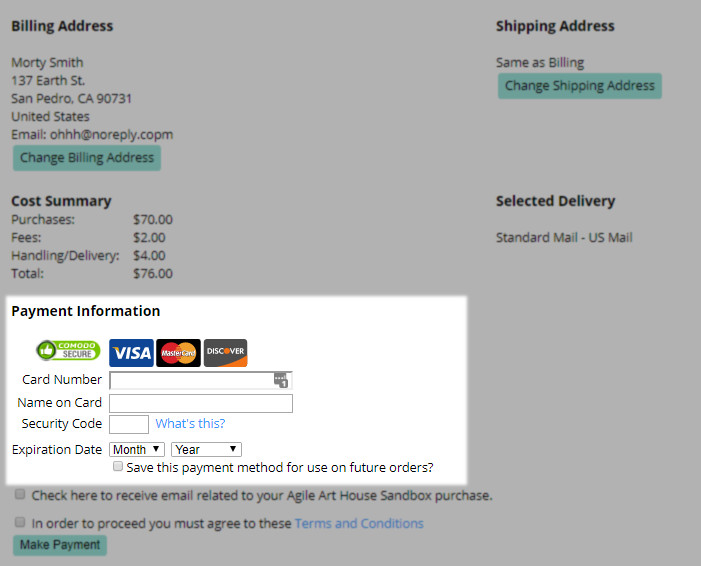 5. If you wish to save your payment information, check the box next to Save this payment method for use on future orders?

6. Agree to the Terms and Conditions and finish the checkout process.
7. To view and/or edit your credit card information, click on the My Account button at the top of the page.

8. Click on the Edit Payment Options button to see a list of all your saved credit cards.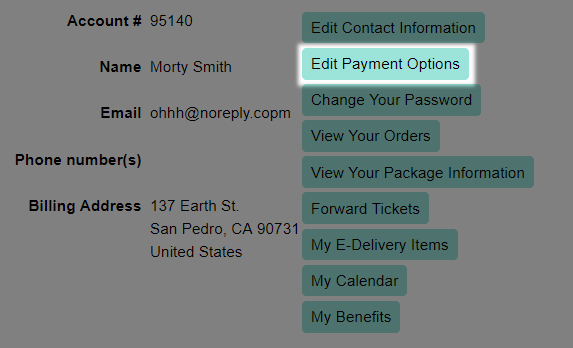 9. Click on Add New Payment Options button to add another credit card.

10. The next time that this customer signs in and makes a purchase online, they will be able to see all of their saved payment methods during the checkout process.