***THIS METHOD CAN ONLY BE USED FOR FULL REFUNDS. YOU DO NOT NEED THE CUSTOMER TO BE PRESENT***
Clients that have a PAX device attached to their POS stations will need to follow these steps to process a refund.
1. In the POS screen, click on the Order Search icon at the top of the screen.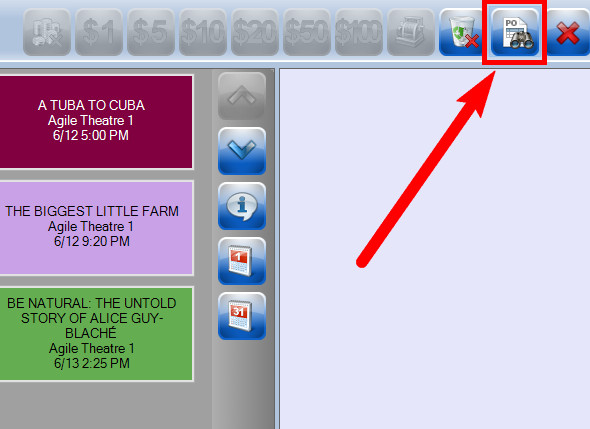 2. Search for the order that needs to be refunded.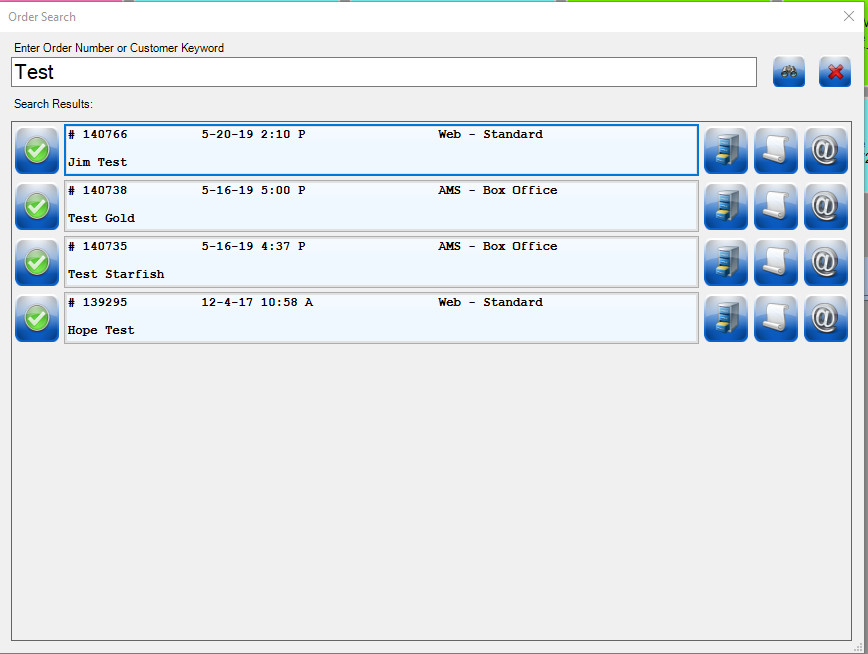 3. Click on the order maintenance button to open it in the item summary screen in AMS.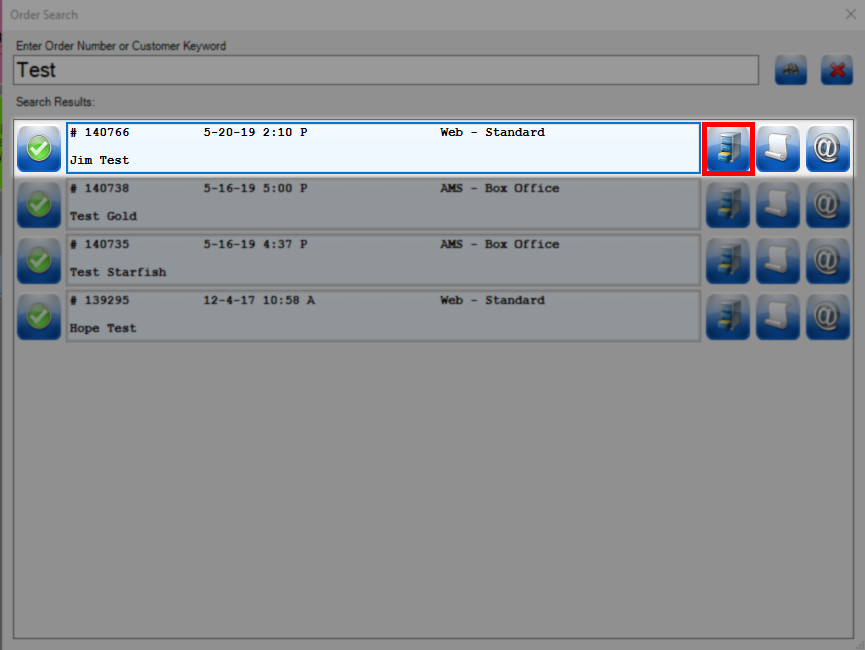 4. Click on the checkbox at the bottom of the screen to select all of the tickets that need to be refunded.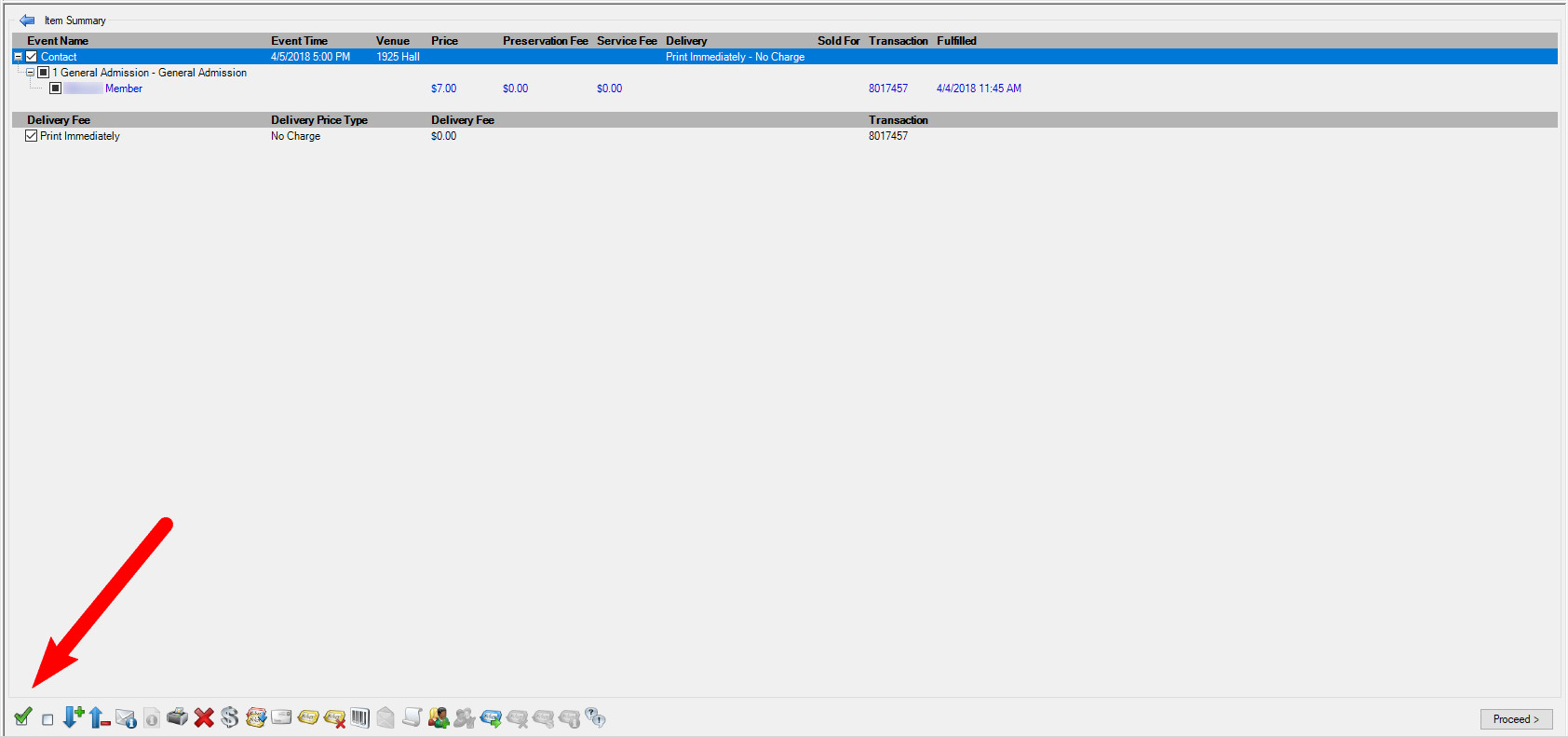 5. Once you have selected the tickets for refund, click on the red X to remove the tickets from the order.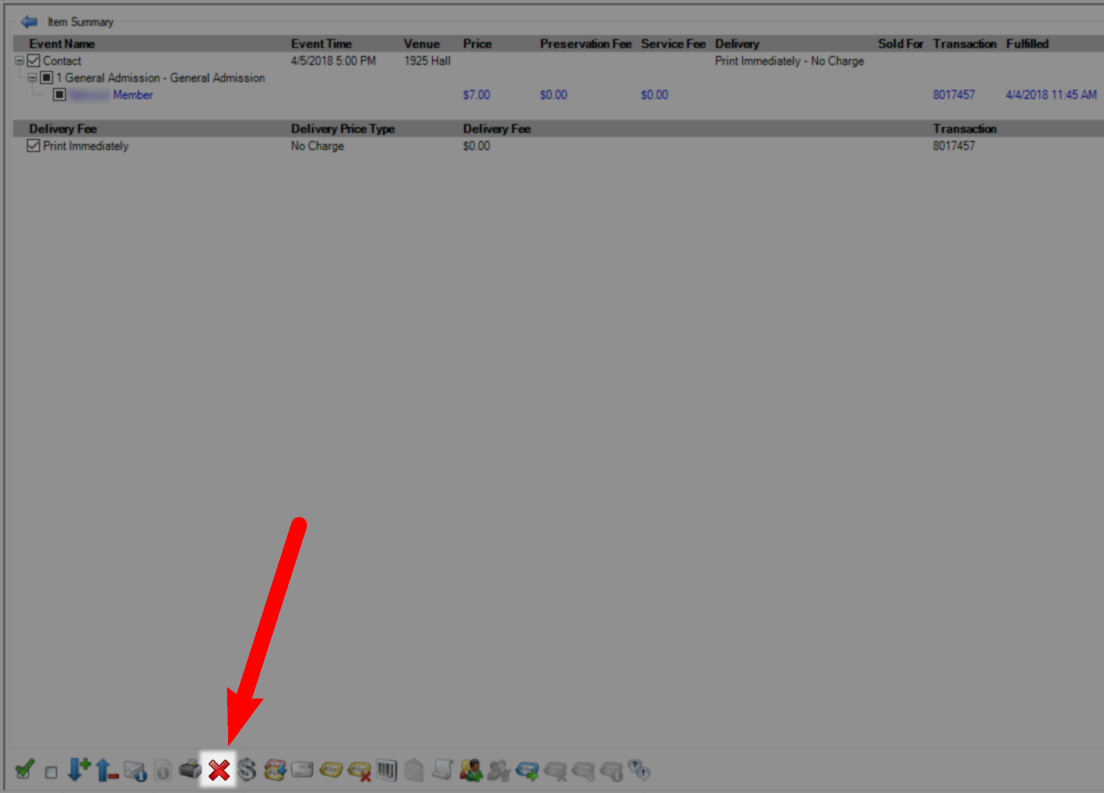 6. Click the Payments Button. (Box 3)
7. Check the box next to the Payment. (Box 4)
8. Click the red "X" at the bottom of the screen. (Box 5)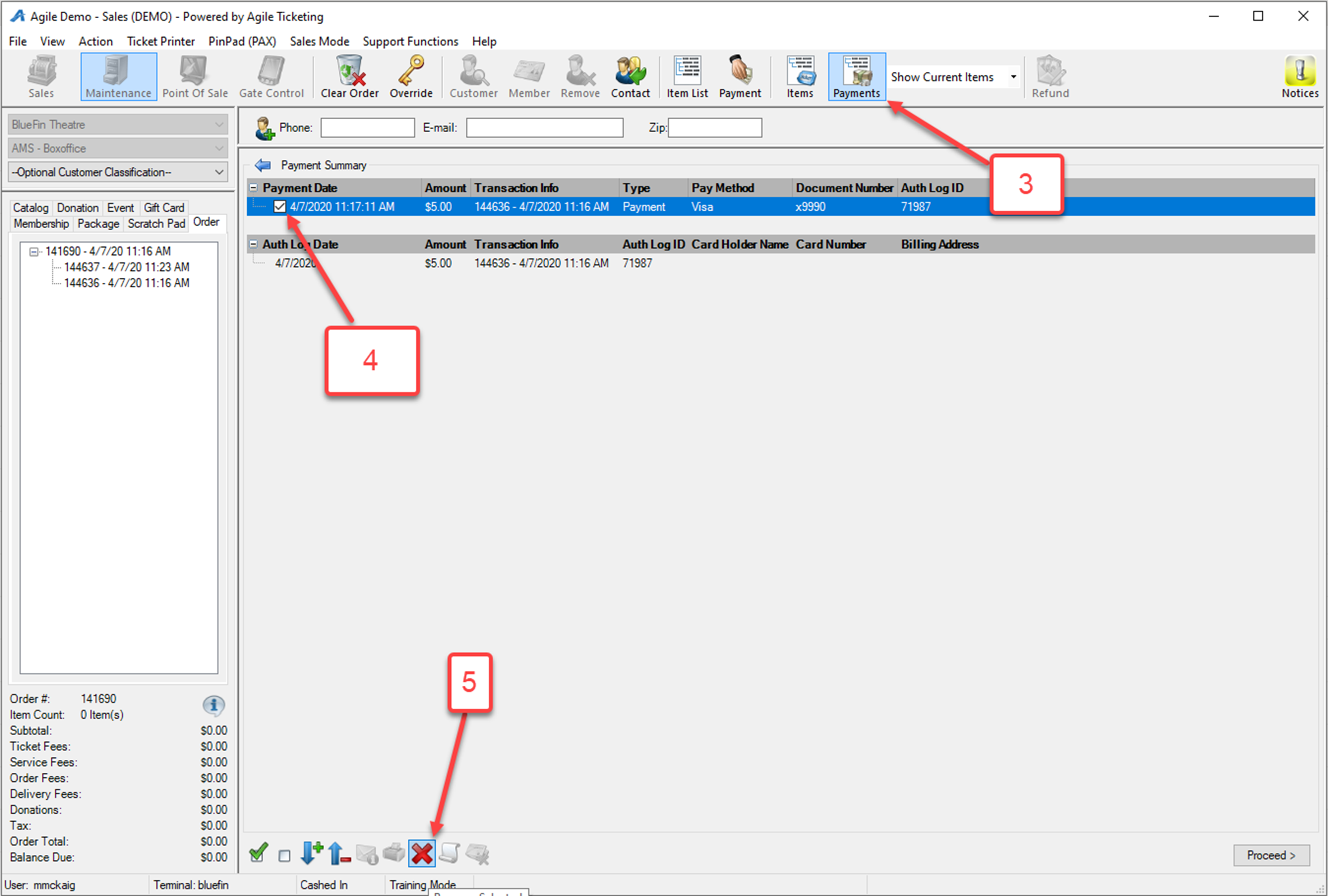 9. A Pin Pad Interact window will appear. At this point the PAX device will process the refund without any interaction from you.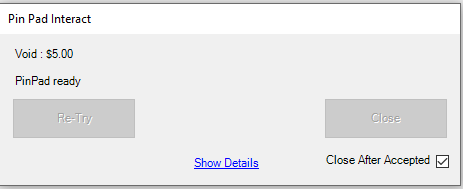 10. A Refund Receipt will be generated, but THE ORDER IS NOT YET FINALIZED.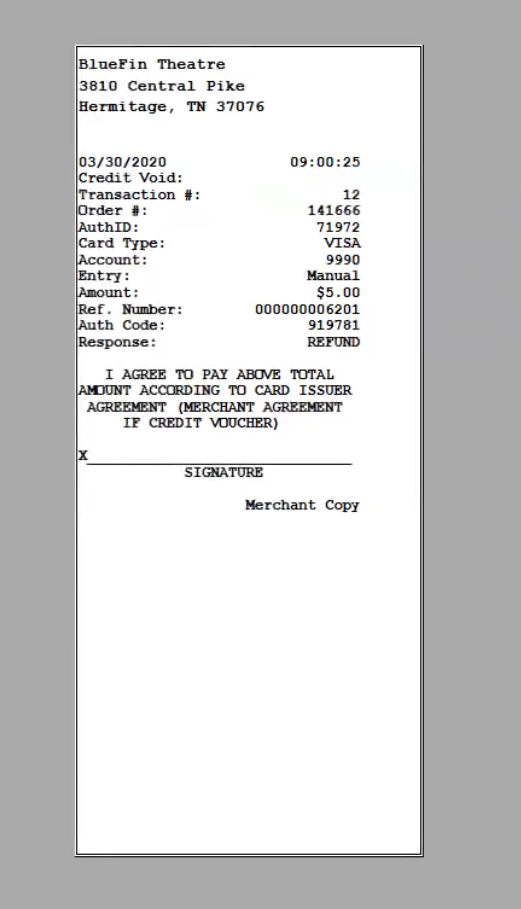 11. Click the Proceed button in the bottom-right corner.
12. On the Payment/Refund page, you will now see the refunded payment. Click Finalize to finalize and close the transaction.