Have an event that you have already built and you need to copy it? Copying a Show in Web Portal is very easy to do with these simple steps.
1. Go to portal.agiletix.com
2. Enter you Username, Password, and Domain.
3. Click on Events from the menu to the left of the screen. Then click on Events from the drop-down.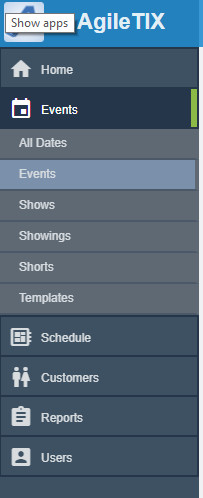 5. Click on the copy button next to the show.
7. In the Show Add window, you can edit the Properties, Media, and Custom Properties.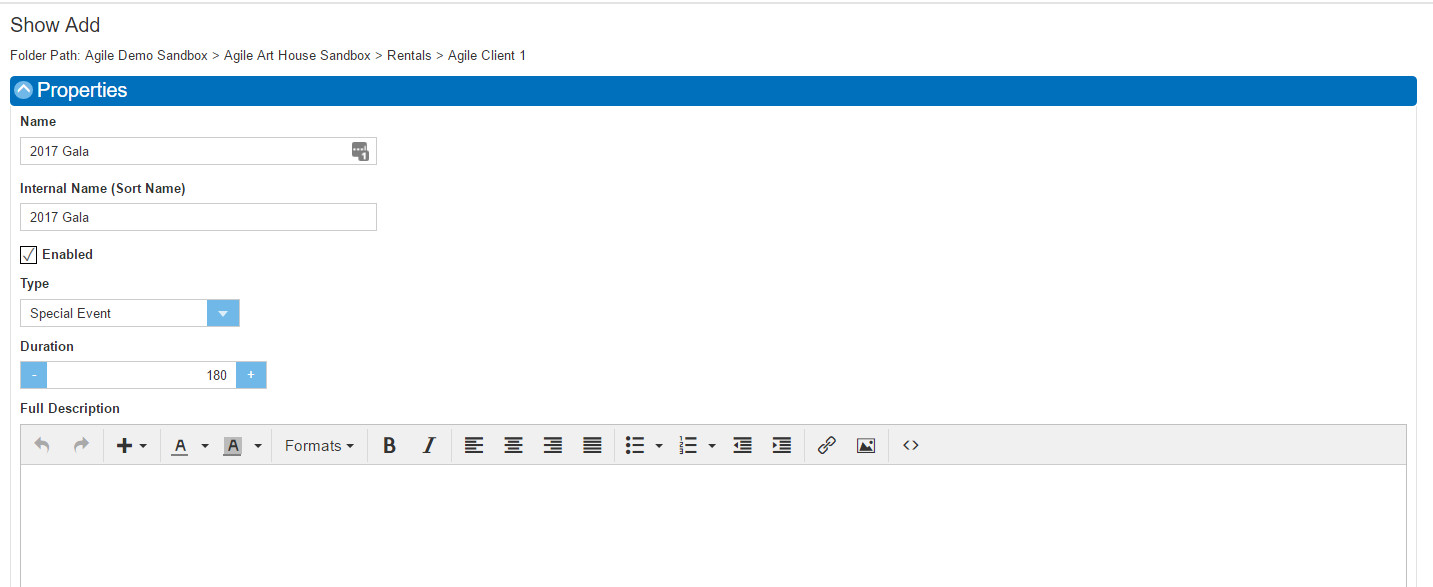 8. Once you have made your changes, click on Save Changes.

9. Now you are ready to add Showing Dates and Times. Click here to learn how to add showings