Social Distance Seating is a new feature that allows our clients to set specific rules for automatically blocking seats for social distancing on a reserved seating event. Please view the article Building a Reserved Seating Chart for more information on building a seating chart. Below are the steps for setting up your social distancing rules.
1. In Administration, click on the Settings folder.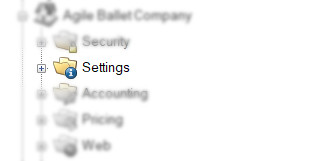 2. Select Inventory Group.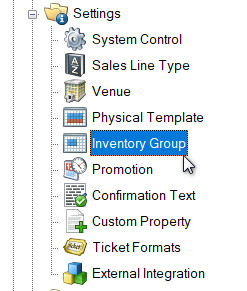 3. In the Inventory Group, right-click and select New.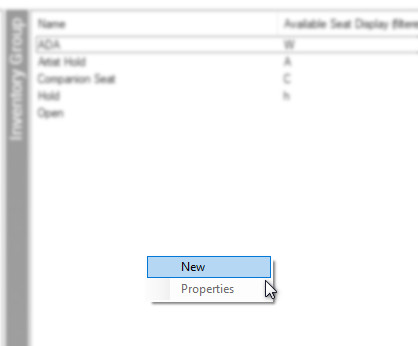 4. Enter the name of the Buffer Hold.

5. Enter the Available Display Character.

6. Choose a Color for the designated hold.

7. Check the box next to Social Distance Buffer.

8. Click Apply and Ok to save your new hold.

9. Next, you will need to go to the blue sales folder where you have built your reserved seating chart.
10. Right-click on the template/event and choose Seat Maintenance.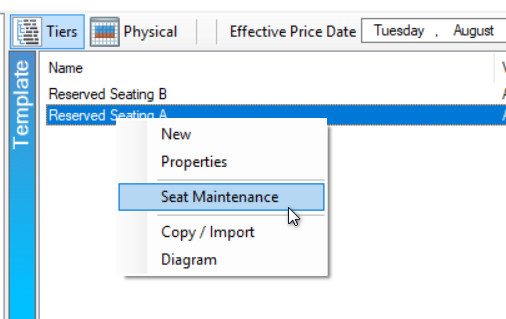 11. Once your seating chart is open, right-click on the Section and select Properties.

12. On the section pop-up, you can define the buffer's spacing down to the specific number of rows to the front and back as well as the number of seats to the left and right of the purchased seats.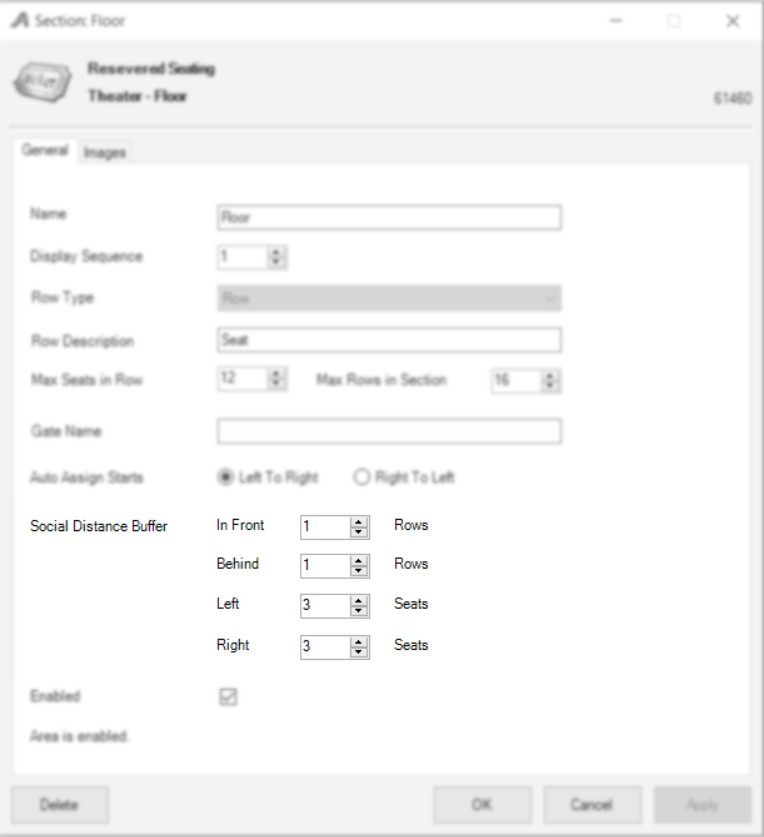 Please note that you will need to do this for all sections within the seating map. If you already have reserved seating events on sale, you will also need to go into these events and add the rules to each section.