Ticket Forwarding is a process by which a customer can email E-Delivery tickets to another person. This gives you the advantage of seeing exactly who received it, while your customers and sponsors can distribute tickets among their party without printing off tickets or meeting up in-person. With Ticket Forwarding, you can customize what the Ticket Buyer and the Ticket Recipients receive when they forward a ticket. Follow these steps to customize these emails.
1. Log into Administration.
2. Click on the House icon and then open the Settings folder.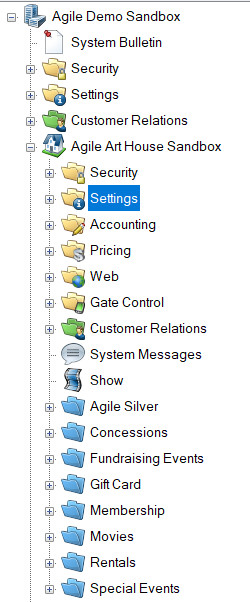 3. Click on System Control.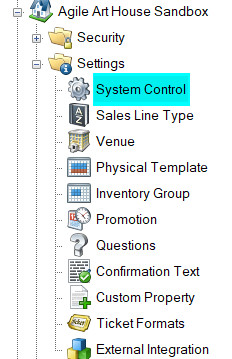 4. At the top of the screen, you will notice the Ticket Forward Buyer Email tab and the Ticket Forward Recipient Email tab. Click on one of these tabs.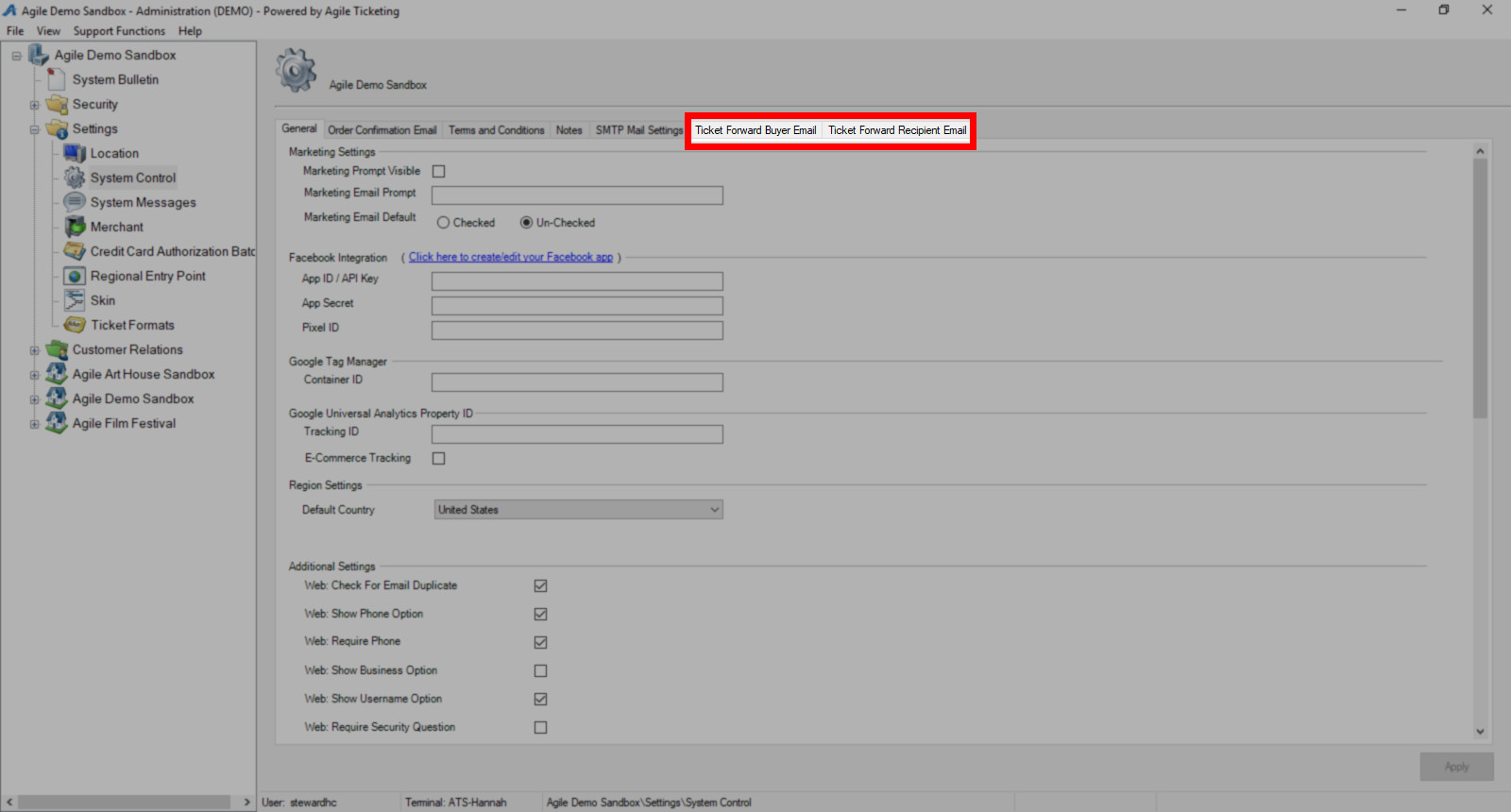 5. Enter the Subject of your email at the top of the page.
6. When creating your email, you can add hyperlinks, text, and insert pictures into the body of the email by using the toolbar.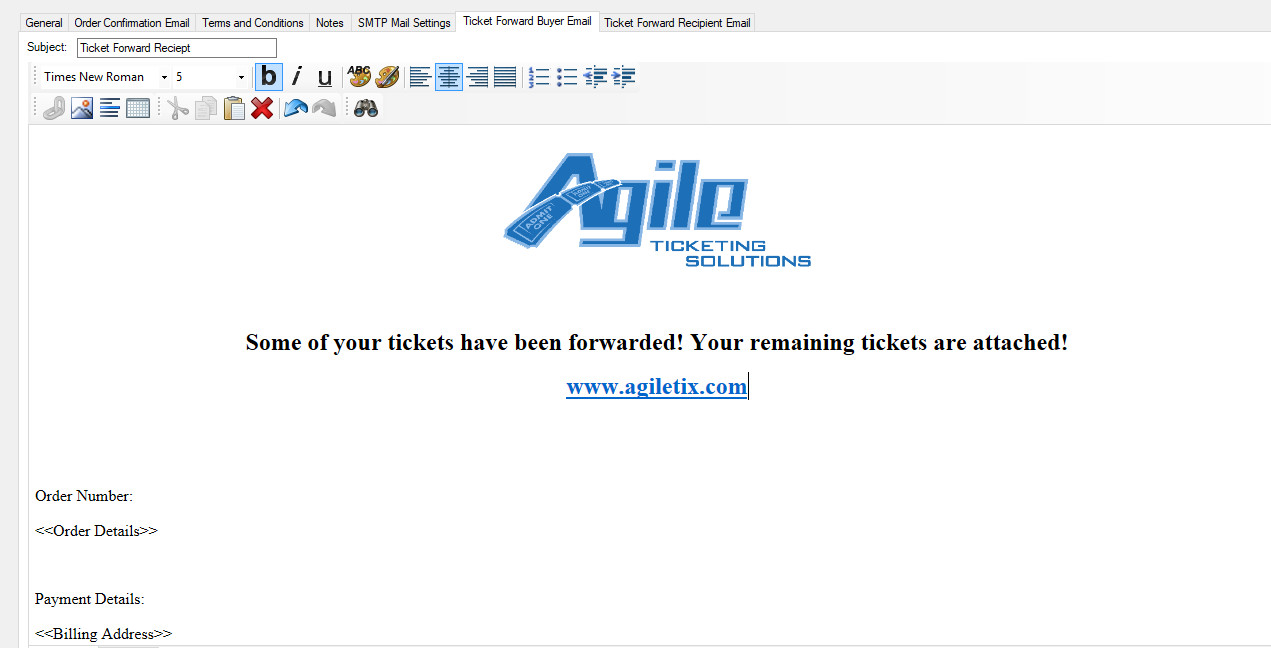 7. Text fields from the Data Set tab are available to merge into the body of the email/letter. Right-click within the email body, select Insert and select the desired field (i.e. First and last names, mailing address, and more.)
8. To create a Hyperlink within the email, highlight the text or image you would like to attach the URL to, and click on the Chain Link icon

to create the link. Enter the URL and press OK to finalize the link.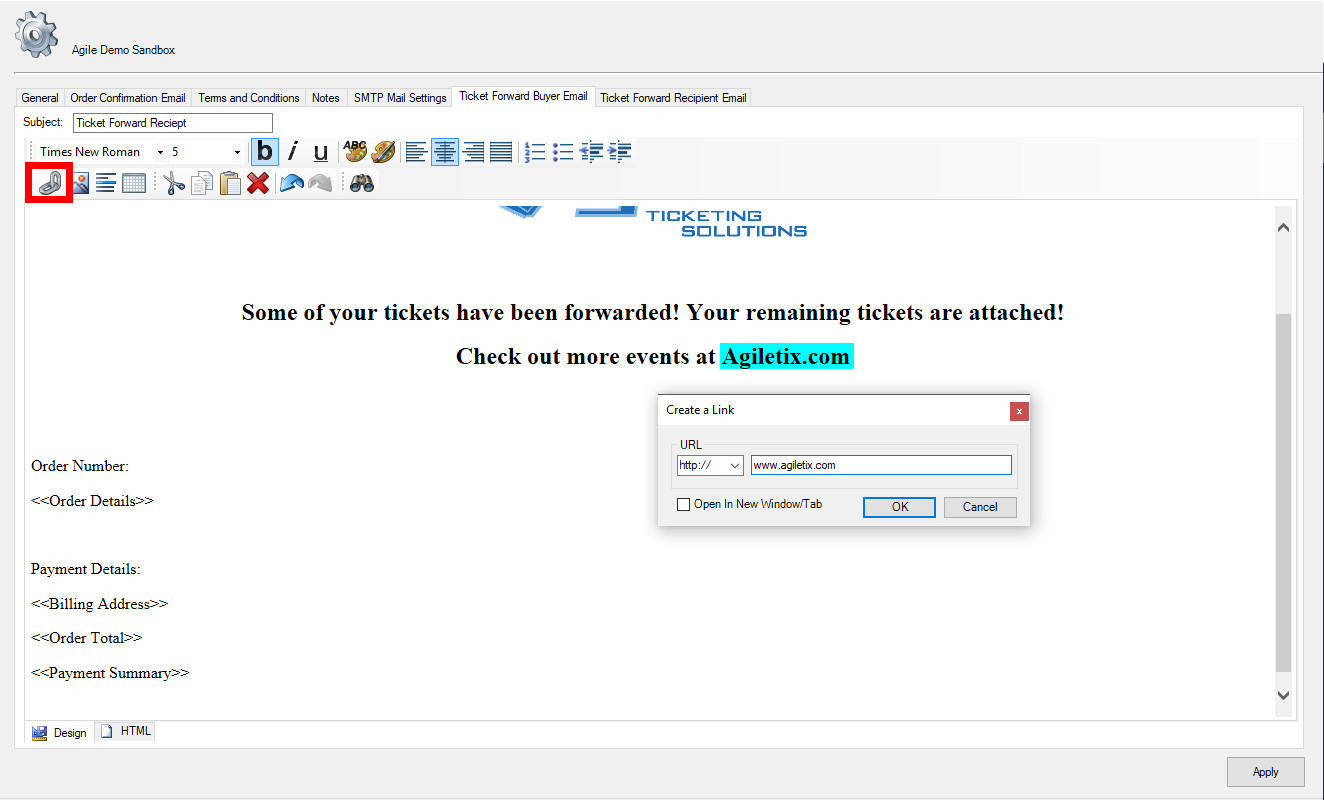 9. Click on the Picture icon to upload an image or logo to your email. The image upload screen will pop up. You can select from any pre-saved image in the drop-down menu, or you can click on the import button to upload a new image from your library. You can adjust the alignment of your image in this window.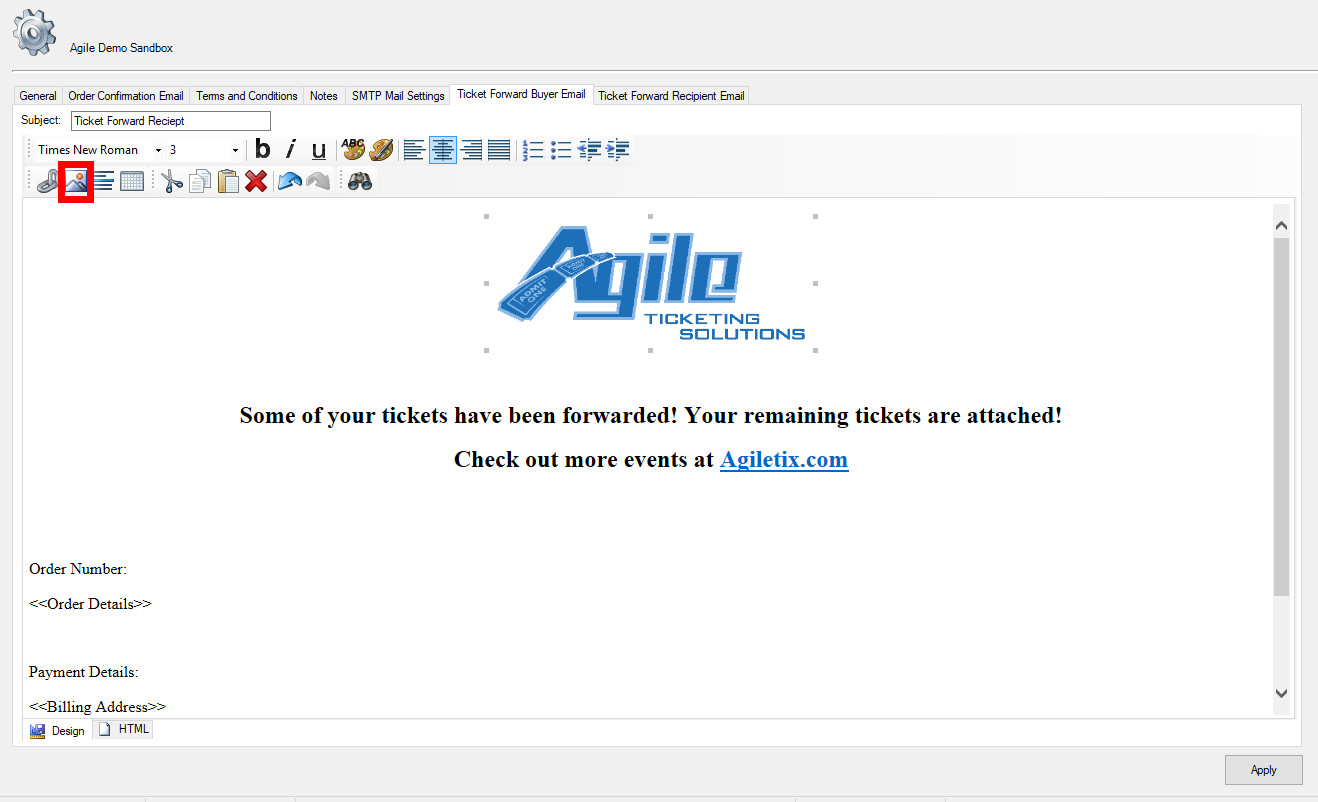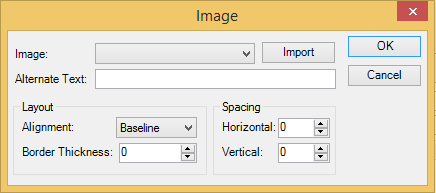 10. Once you have your email formatted, click the Apply button to save your changes.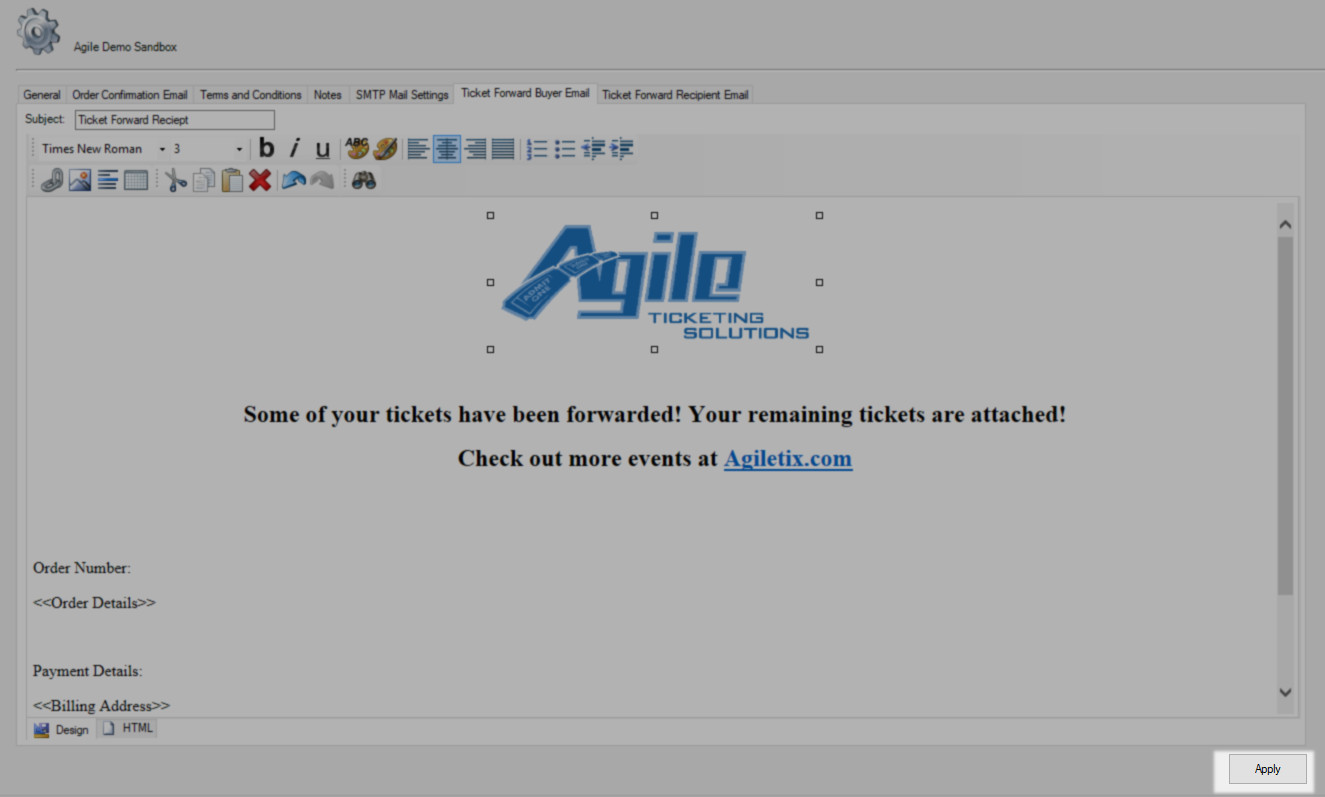 Repeat these steps when setting up the Ticket Forward Recipient Email. The Ticket forward Recipient Email allows you to customize what the person receiving the tickets will see. You can use the Buyer Name field to name the Ticket Buyer so the Recipient knows who to thank for their tickets. (i.e. %Buyer Name% has forwarded tickets to you.). There are a variety of fields available so you can tailor the ticket forward email to your customers.