One feature that has been introduced in the 6.13 update is the Web Portal Dashboard. The Dashboard is a permission-based application. In order to access the Dashboard, your local administrator or your Agile representative will need to give out those permissions.
1. To set up the Dashboard, simply login to the Agile Administration application.
2. Open the Security folder.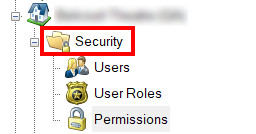 3. Click on Permissions.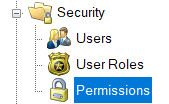 4. Select the User Role from the drop-down at the top.

5. Click on the Reports Tab.

6. Scroll down to the Widgets header.
7. Click on the check box next to the Widget you wish to give to that user role.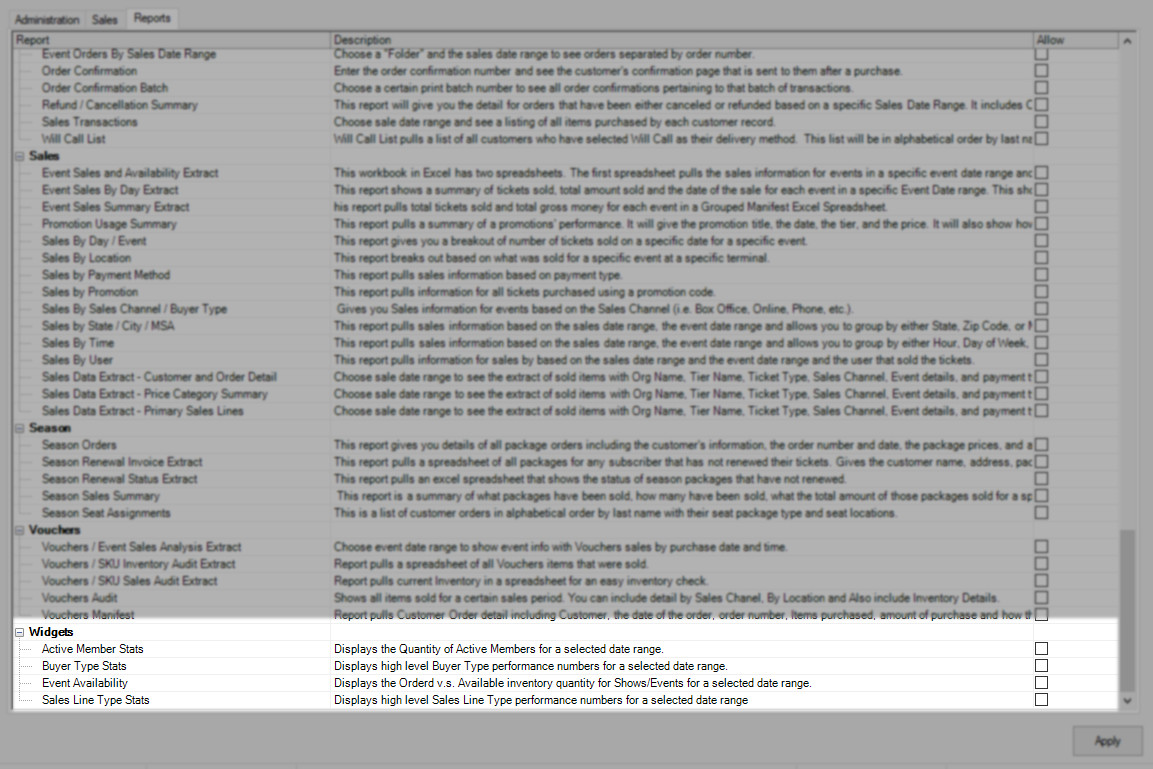 8. Click Apply.