1. Log into Web Portal.
2. Click on the Event button on the right side.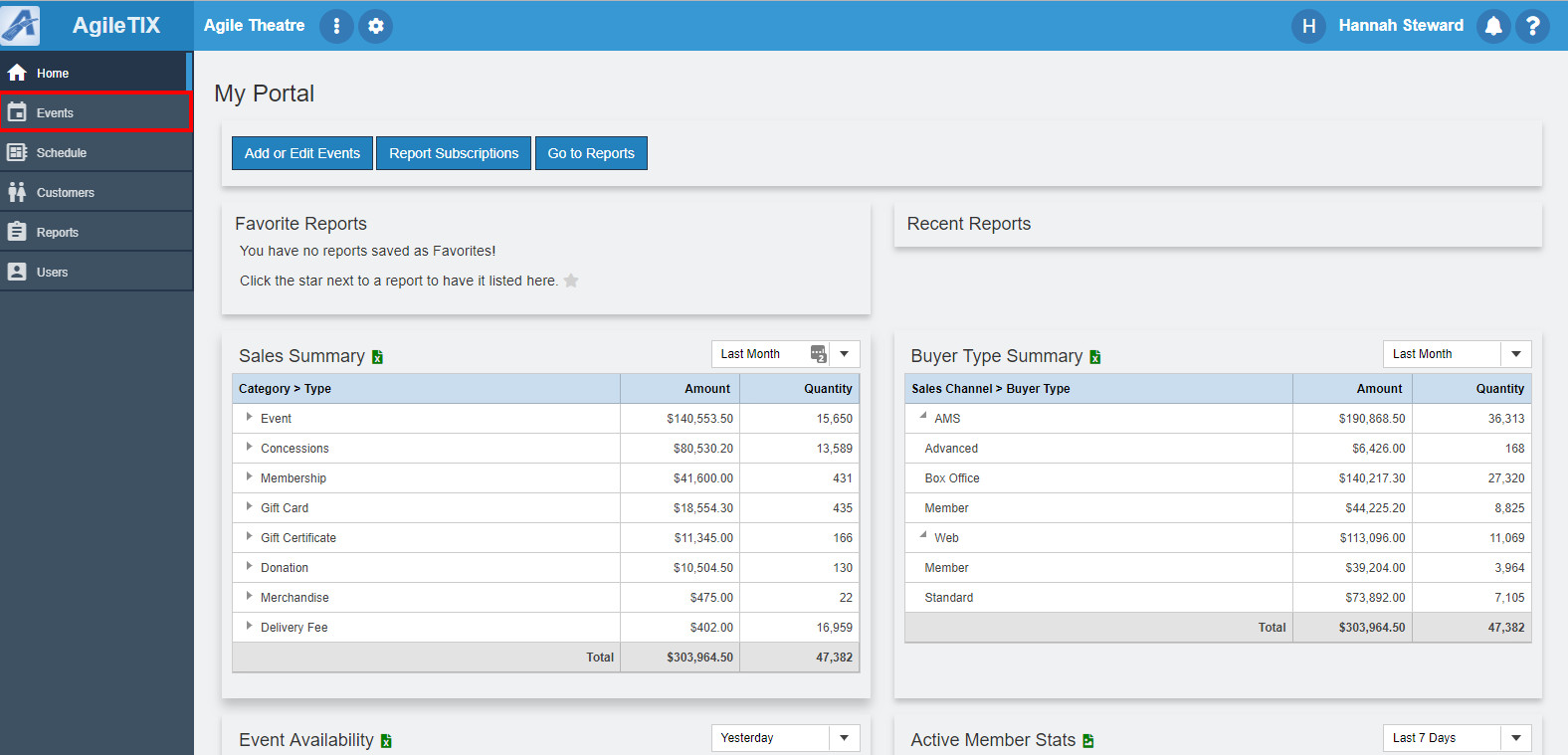 3. Click on the edit button next to the event or show that you are editing.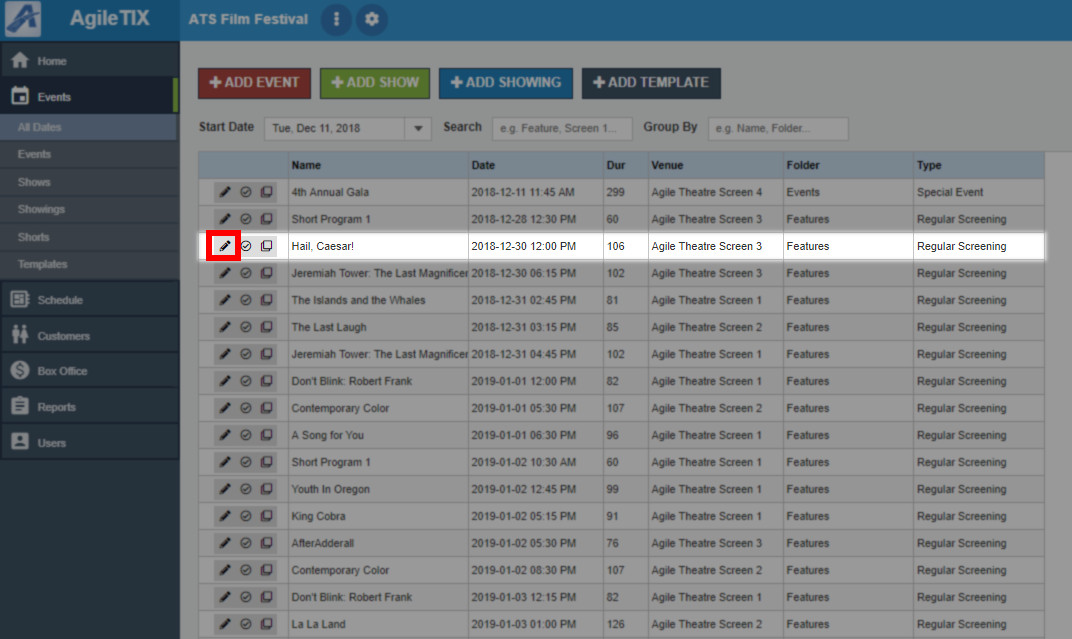 4. In the event, scroll down to the price area click on the edit button next to the price.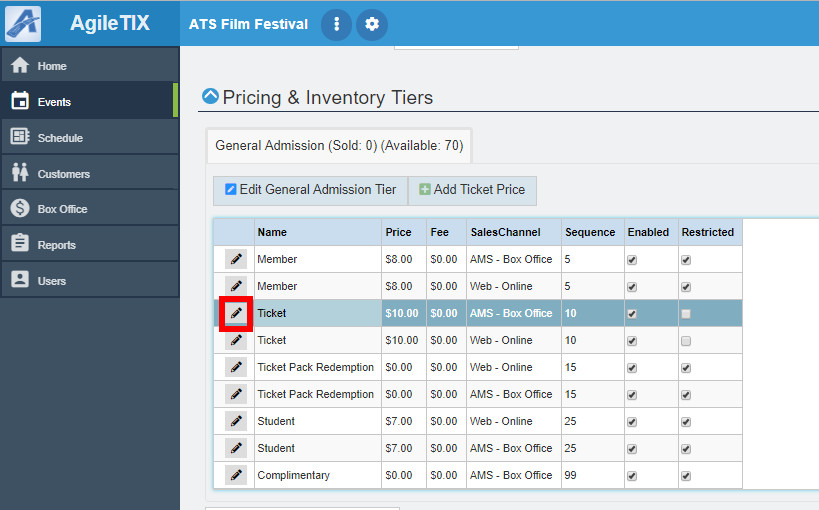 5. At the top of the Ticket Price, Edit page click on Donor Settings.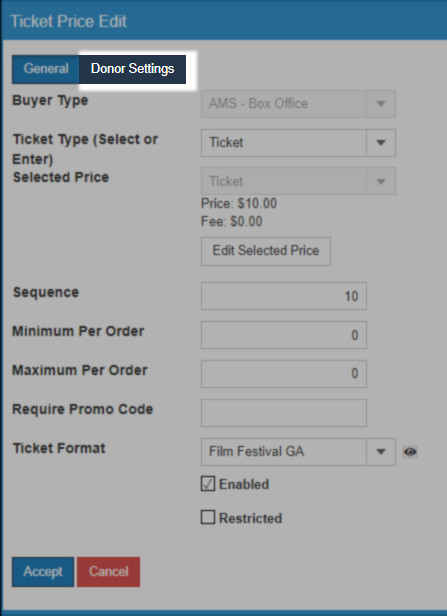 6. In the donor settings, select the Non-Gift Category from the drop-down for this price.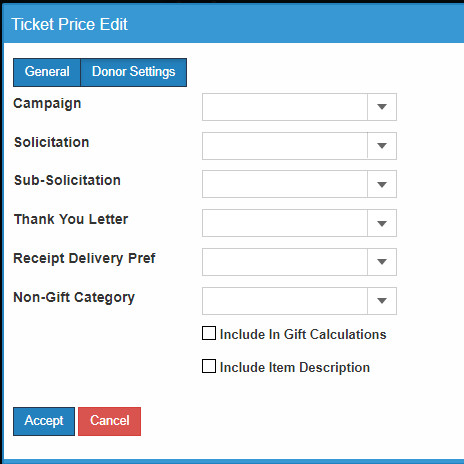 Please note: the donation information will have to be set up in the DonorPerfect software before it is visible in the drop down.