Option 1: Use an Agile Preferred Merchant Services Providers

Safe Save Payments
SafeSave is a total payments solution for processing credit card transactions. Using innovative technology and PCI-DSS level 1 security, they strive to offer a seamless experience for both clients and merchants.
SafeSave Payment Gateway works with both Agile Ticketing Solutions and DonorPerfect.
Quick easy setup with minimal underwriting
Low flat rate pricing without hidden fees
No contracts or cancellation penalty
No surcharges or extra fees for different card types
No monthly fees
No minimum or inactivity fees
No sign-up or application fee*
No PCI compliance fees
NOTE:**The Agile SafeSave integration does not support EMV or contactless payment options.
To Get Started with SafeSave Click the Link:
https://www.safesave-payments.com/agile-ticketing
Or
email support@agiletix.com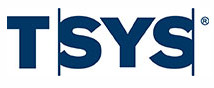 TSYS Merchant Services
TSYS Merchant Solutions is the merchant service company that provides an all in one solution including e-commerce, POS and EMV solutions. It also has competitive pricing.
Agile Ticketing Solutions has partnered with TSYS Merchant Solutions to provide you with a state-of-the-art payment platform that includes:
Integrated payments to eliminate dual entry and minimize human error
An EMV® capable point-of-sale terminal. In October 2015, fraud liability switches to the merchant if an EMV card is used with a non-EMV-enabled terminal, making it essential that Agile Ticketing Solutions customers utilize EMV-capable hardware.
Greatly reduced PCI compliance scope via point-to-point encrypted hardware. This technology ensures all card data is encrypted at time of entry, and is protected throughout the entire payment process.
Access to the latest payment innovations including Apple Pay™, Near-Field Communication (NFC) Solutions, and debit card acceptance functionality, ensuring that your customers can pay with their endorsed method of payment.
A dedicated TSYS Merchant Solutions representative to get you started and aid with your merchant account conversion.
24/7 Service
Meet or beat pricing guarantee
To Get Started with TSYS Merchant Services Click the Link:
https://lp.tsys.com/isv/agiletix/
Or
email support@agiletix.com
Option 2: Use your own Merchant Services Provider
If you currently have a merchant service provider or want to choose a non-preferred merchant service provider, a gateway service will need to be utilized. Agile currently integrates with two gateway service providers.

Authorize.net
Authorize.net is an online payments gateway that supports connections to all the major credit card processing networks. These connections allow Agile to work with most merchant services companies.
Authorize.net features:
Integration with multiple merchant services providers
Advanced fraud detection
Easy Setup and integration
No setup fees
NOTE:**The Agile Authorize.net integration does not support EMV or contactless payment options
To Get Started with Authorize.Net Click the Link:
https://account.authorize.net/signUpNow?resellerID=25292
Choose the Payment Gateway Only Option
Or
email support@agiletix.com
BlueFin Payment Solutions
Bluefin is a payment security company that provides the leading security platform supporting payment gateways, processors and independent software vendors (ISV's) in 28 countries. Bluefin's secure payment platform is key to a holistic approach to data security. Designed to complement EMV and tokenization, Bluefin's PCI-validated Point-to-Point Encryption (P2PE) solutions provide a solid security defense against current and future data breaches.
Point-to-point encryption certified solution (P2PE) reduces PCI scope and compliance requirements
EMV-ready PAX terminal options
PAX terminals accept swipe, manual payments and contactless payments like apple pay and google wallet.
To Get Started with Bluefin Merchant Services Email: