1. After setting up a Zap like the one described in Setting up Your Zapier/Agile Integration article, add a Filter step by clicking the Plus sign between the first and second steps of the Zap on the left-hand side and click the "Filter" option that appears: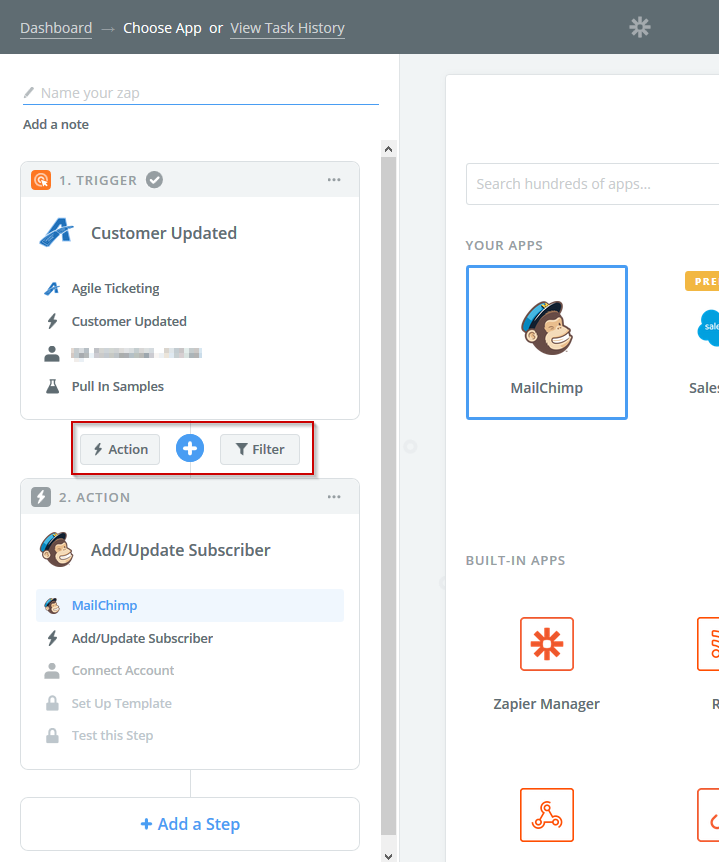 2. Select Only continue if..., then continue.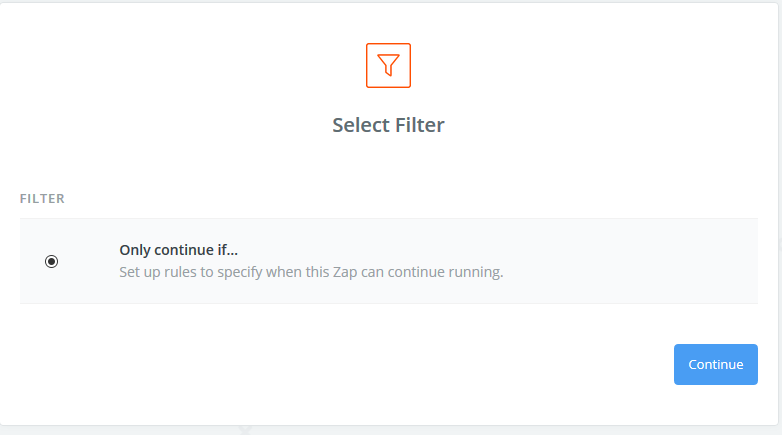 3. Select the appropriate Marketing opt-in value in the left dropdown (either "Receive Regional Marketing Emails" or "Receive Corp Marketing Emails" ), and "(Boolean) Is true" in the right dropdown.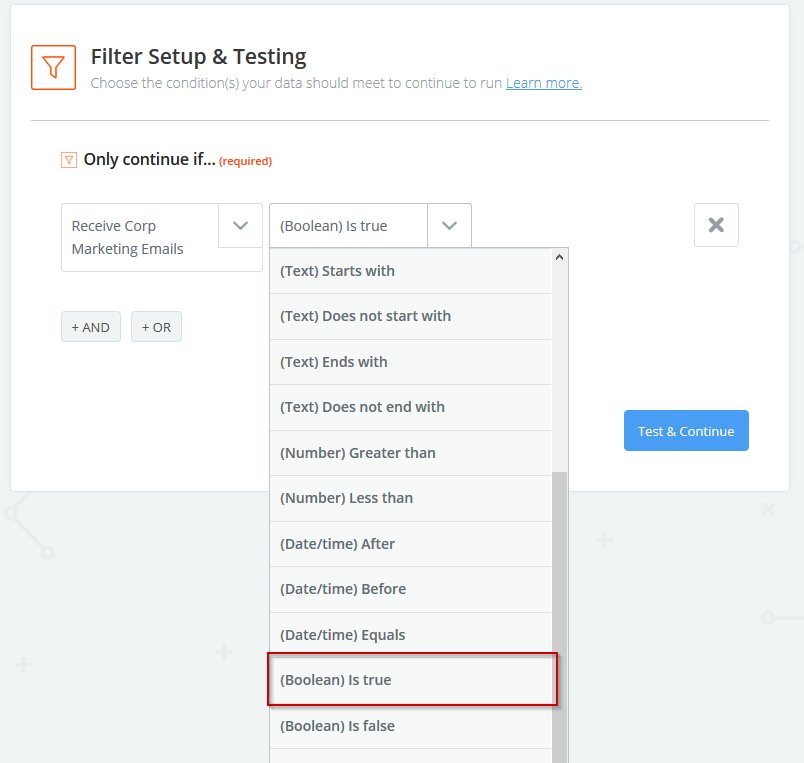 4. If you wish to check against their opt-in values at both the Regional and corp level, click the "+ AND" button and repeat step 3 with the new dropdowns, this time using the other Marketing opt-in value