If you are hosting an event, such as a gala, where you want to track customer attendance without scanning tickets, you can use Web Portal's Event Check In feature. Event Check In allows you to see a list of attendees and mark down who has arrived. Because Web Portal runs in a browser, you can pull up this list on an iPad or other tablet to bust lines leading into your event.
1. Log into Web Portal at https://portal.agiletix.com using your usual username, password, and domain.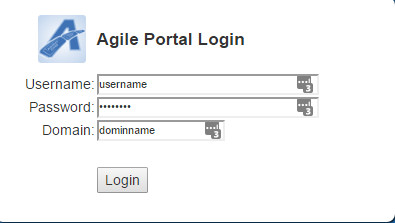 2. Click the Schedule tab.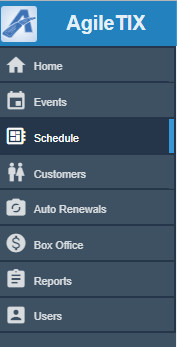 3. Search by Start Date and Event Folder to find the event. Click the View More button at the bottom of the event in the schedule view.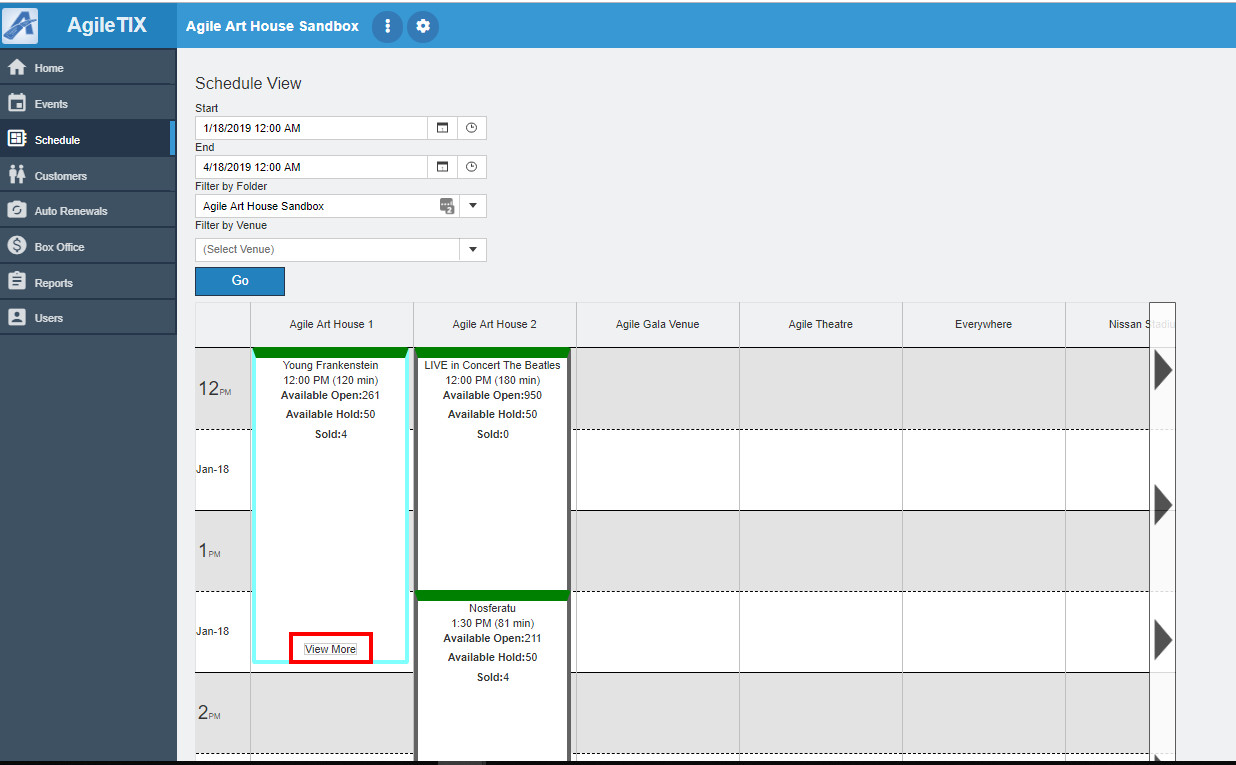 4. Select View Check-In from the pop-up.

5. You will see a list of attendees' orders organized alphabetically by their last name.

A. You can click on Quick Check In to check in all the tickets on an order if all of the customers are together and ready to enter your event.

B. If the entire party has not arrived, you can click on the Customer's Name and then check the box next to the ticket that is being redeemed. Click the Check In Selected button to check that ticket in.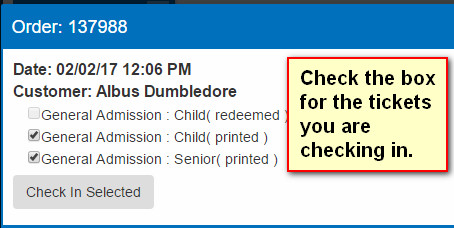 C. If you have multiple pages of orders, you can click on the Magnifying Glass icon and search for the order by Last Name, Order Number, or the Last Four Digits of the credit card number they used to purchase the tickets.


D. You can also search for a customer by clicking on the letter that corresponds with the first letter of their last name.

6. Note: At the bottom of the screen, you will see the total number of tickets Sold, the number of tickets that have been Redeemed/Checked In, and the number of Un-Redeemed tickets. It also gives you the total number of tickets that have been Printed.

7. You can pull a Gate Control report to get a total number of attendees for your event with the detail of all of the ticket types that were checked in.