1. Log In to your organization's Web Portal.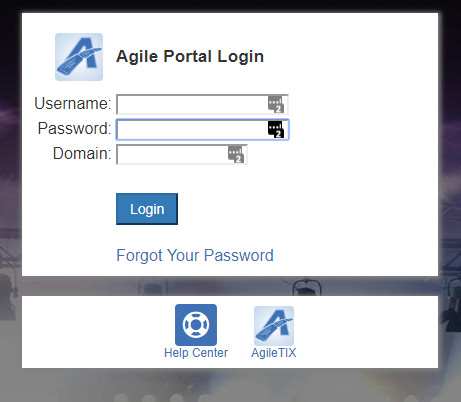 2. Open the Reporting tab. 
2. Open the Accounting. 
3. Select the Gross Revenue- Rentrak/EDI report.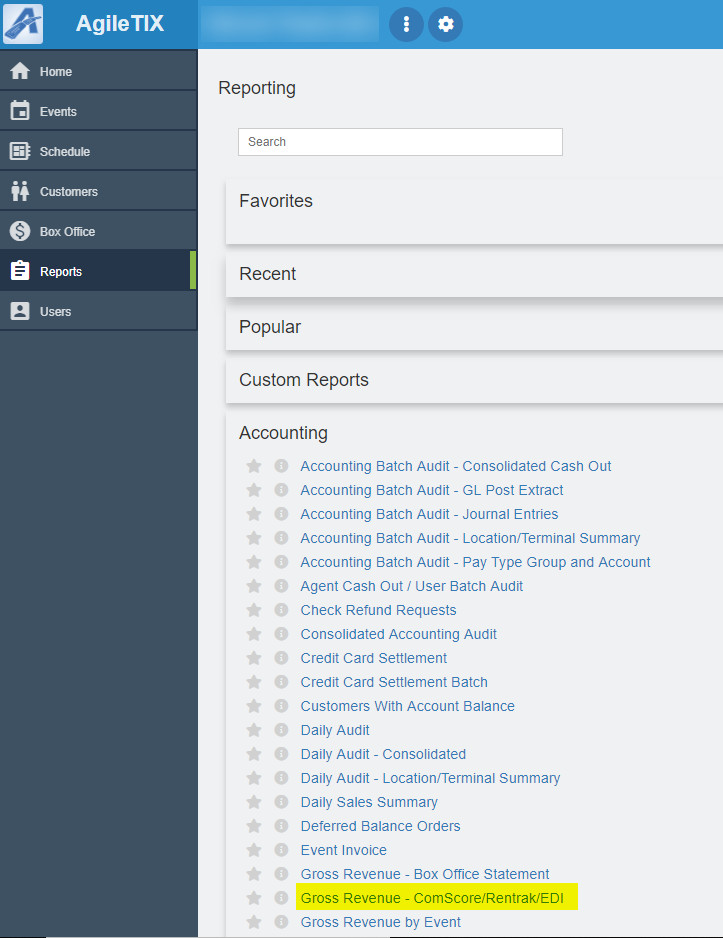 4. Set the Event Date Range: 
Set the Start Date for today.
Set the End Date for years in the future. (You can only go 12 years in the future for this subscription).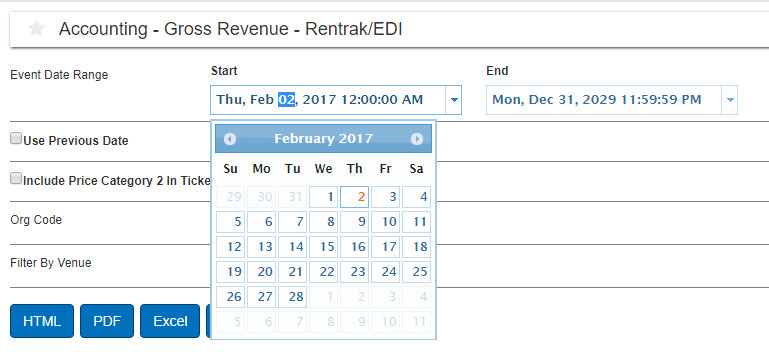 5. Check the box next to Use Previous Date.

6. If you have any tickets with a fair market value price check the box next to Include Prices Category 2 in Ticket Price.  
7. Enter your organizations Rentrak code. This is the number that Rentrak assigns when you sign up. 

8. You will then enter the venue name next to Filter by Venue.

9. Click Schedule E-mail.

10. Enter the email address faxusa@rentrak.com if you wish to receive these emails to a personal account place a semi-colon followed by your personal/business email address. 

11. Select Daily under recurrence pattern.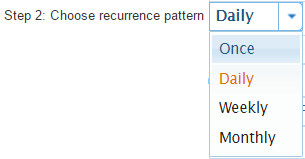 12. Select the time of day you want the reports to be emailed. We suggest that you set them to send at 1 am daily. Make sure that your date is set to the same date years in the future (You can only set the end date for 12 years in the future).   

13. Make sure that you are sending this as a PDF file under Report Format.

14. Add the name of your Theater and your Rentrak number so it will appear in the email subject line.

15. Click submit.