Contacting and Connecting to the Agile Ticketing Support Team is easier than ever with the help of the Agile Ticketing Zendesk Support platform. In order to fully use all of the features of our Support Platform, such as the Agile Knowledge Base and the Agile Community, you must create a user account.
1. First, point your browser to support.agiletix.com .
2. In the upper right hand corner of the website, click Sign In.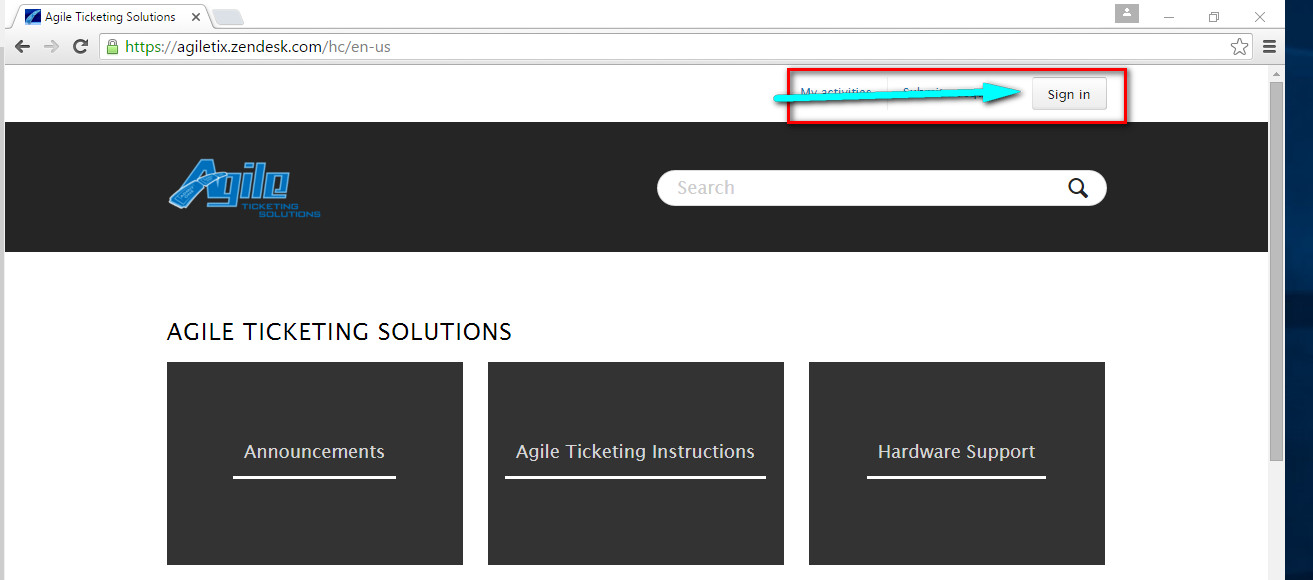 3. A pop-up window will appear that will give you two options at the bottom left of the window: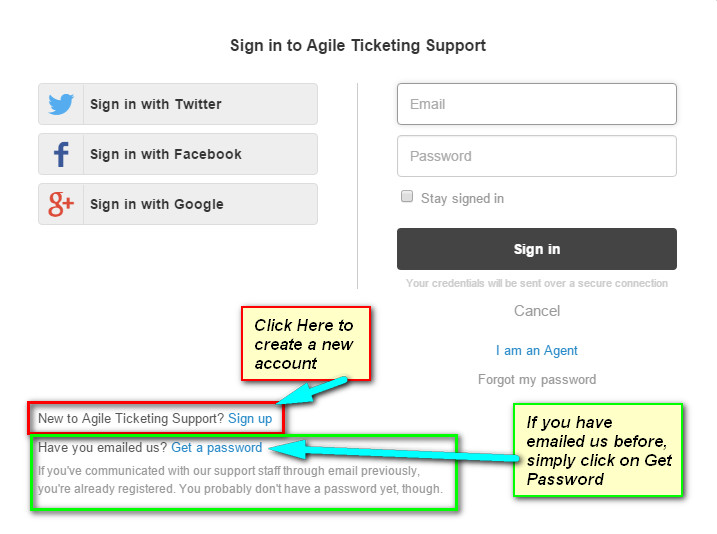 Option 1- New Users: New to Agile Ticketing Support? Click Sign Up. You will then be prompted to enter you Full Name, Email Address (which are both required) and your Twitter account (which is not required). You will also be prompted to select images to prove you are not a robot. (see Image)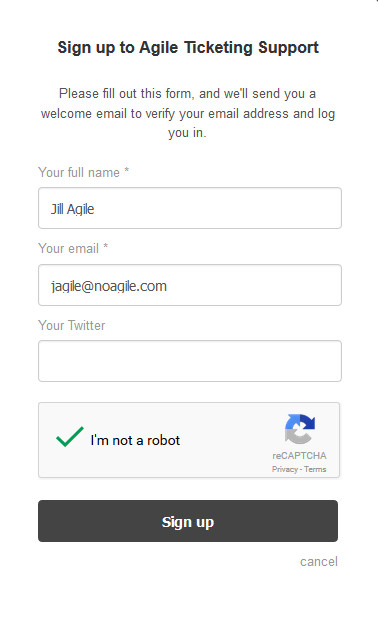 Option 2 - Emailed into Support: If you have communicated with our support staff through email previously, you have already pre-registered. Click Get a password and enter your email address where prompted.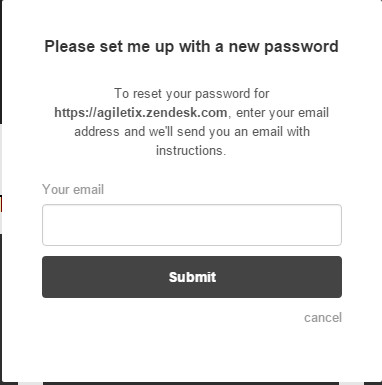 You will be sent a verification link that will allow you to verify your email address and prompt you to create your password.
The password rules are:
must be at least 6 characters
must be different from email address
must include letters in mixed case and numbers
must include a character that is not a letter or number
You will then get the following verification window: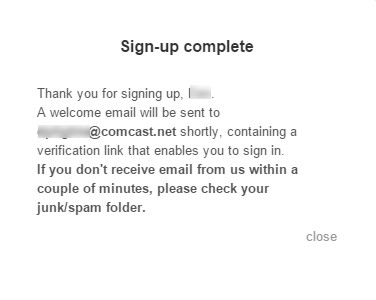 You are now ready to submit and manage support requests using Agile Ticketing Solutions New Zendesk Support Platform.
Make sure to visit our Knowledge Base for new articles and become a part of our user Community!