1. Log into Sales, and go into the POS system.
2. If you need to look up a previous order, click on the Order Search Icon in the upper-right corner.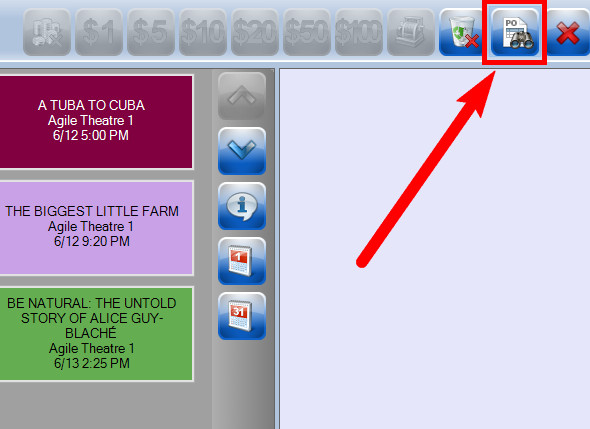 3. Enter in the order number or a customer keyword to search for an order.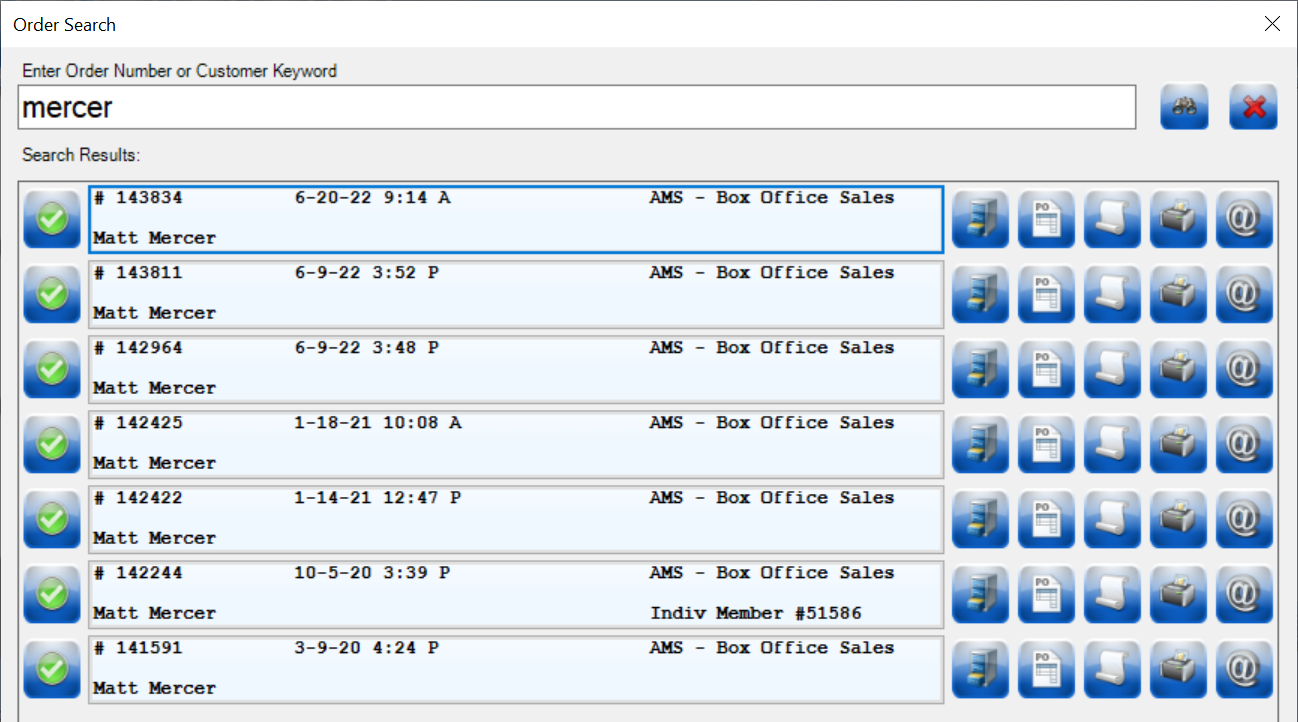 Once you have found the order, you can select the order or the green checkmark to the left to enter into a maintenance mode on the POS screen. Maintenance mode allows you to make changes to an already processed order without leaving the POS interface. 

There are several other options from the Order Search screen. Listed from left to right, they are:
Sales Maintenance Screen (File Cabinet): Exits the POS interface and opens the order in Agile Sales.
Print Order Receipt (PO Chart): Prints the Order Receipt for this transaction.
Print Payment Receipt (Paper): Prints the Payment Receipt for this transaction.
Print All (Printer): Prints all items and receipts associated with this transaction (Order Receipt, Payment Receipt, event tickets, etc.)
Email Confirmation (@ Symbol): Sends an order confirmation email for this transaction to the email address on the customer's record or to a new email of your choosing.

4. If you have just finished processing an order on the POS interface and need to pull it up again, click the Maintain Last Order icon. This can be found in the Subtotal Summary area in the right corner. 
5. Clicking the Maintain Last Order icon will bring up the last order in Maintenance Mode.