1. Log In to Administration. If you do not have your log in credentials contact your system administrator. 
2. Right Click on the Corporate Organization icon. 

3. Select New Organization.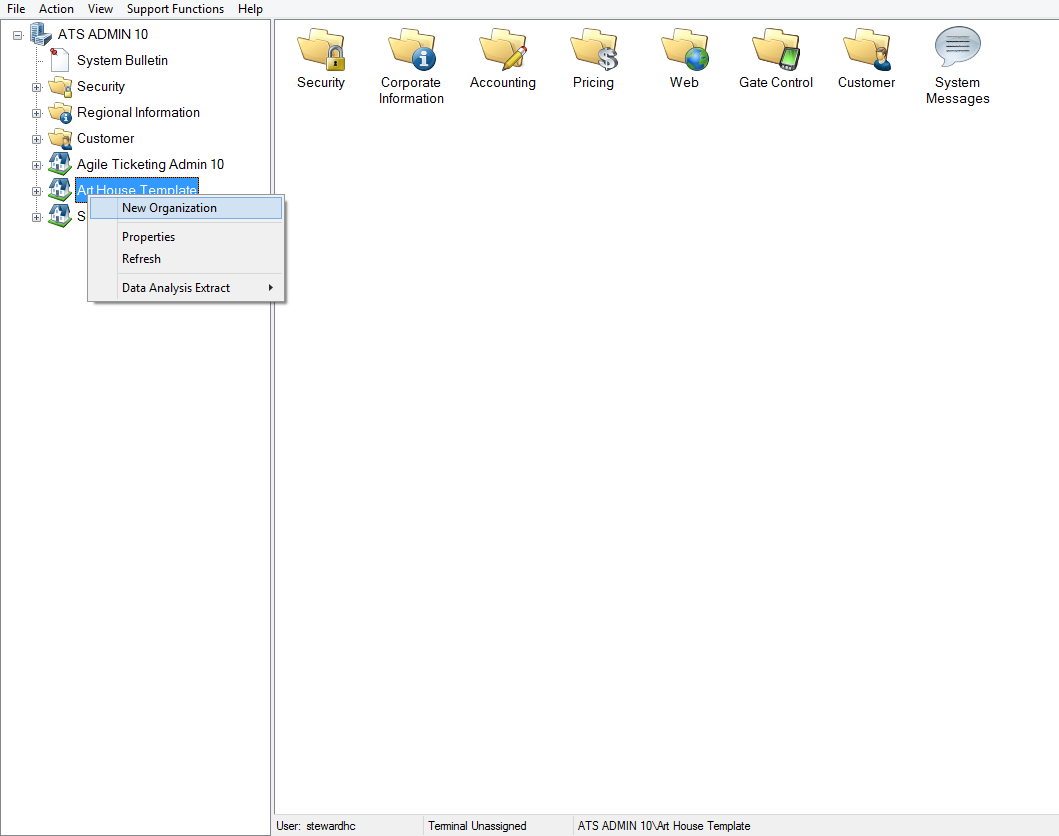 4. Type the Name of the new folder and create a Short Name in the designated boxes. Examples of folder names include: Events, Merchandise, Memberships, etc.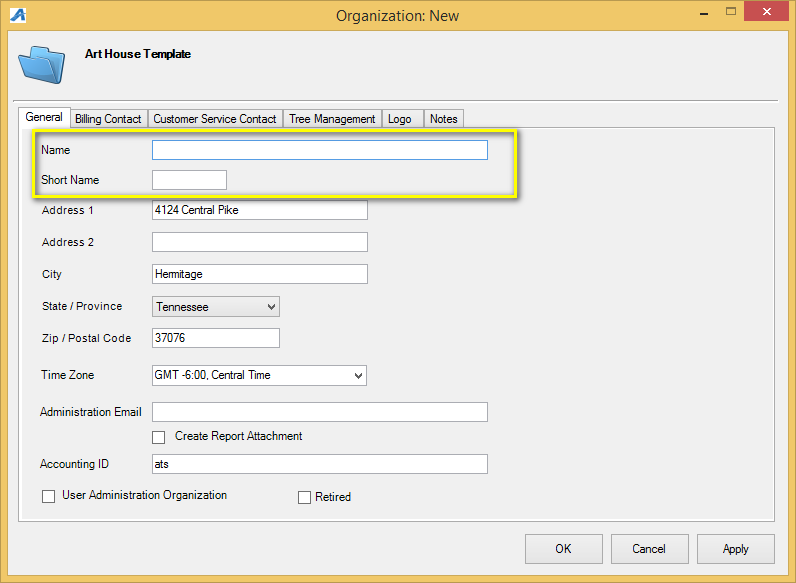 5. In the pop up screen select Tree Management.

6. In this screen you will select the Sales Line options for this folder. These options are based on what will be housed in the folder.( i.e. events, memberships, or catalog items etc..).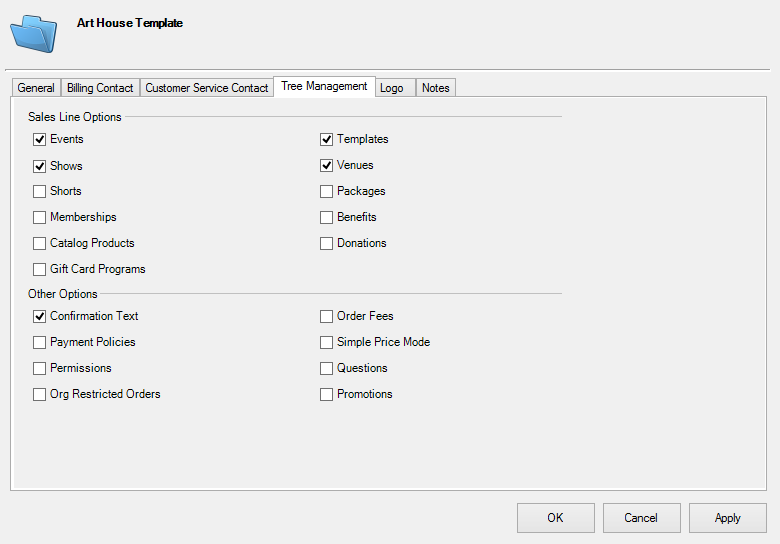 7. Once you have selected your options click Apply to save the information and OK to complete the creation of your folder.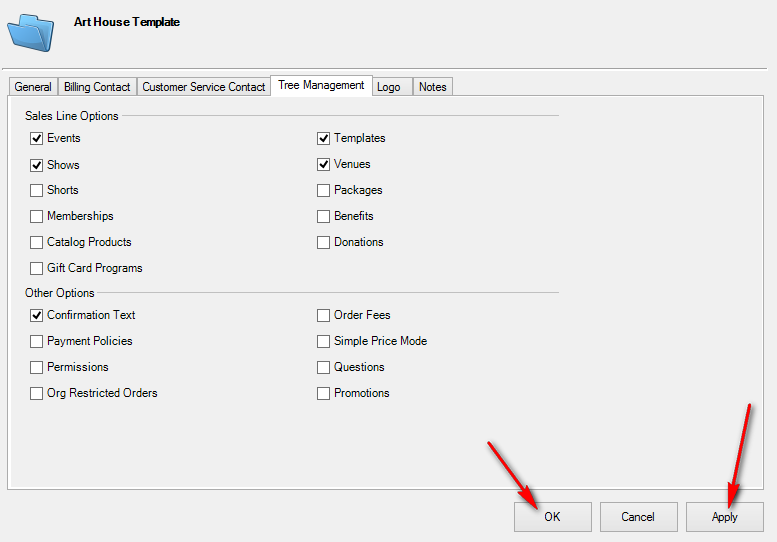 8. When you open new sales folder you will see the different administration tools in your completed folder.  

9. You are now ready to create items or events in your sales folder.