1. In Administration, open up the Sales Organization folder and select Event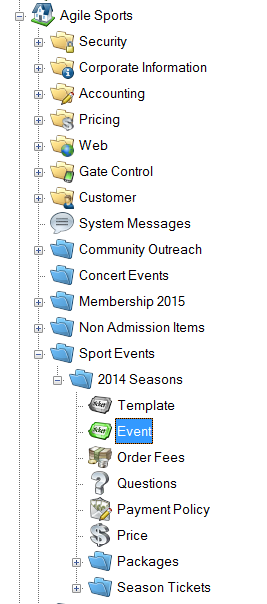 2. Search for the previous event that you wish to copy. Right click on the event and select Copy/Import.

3.Copy/Import window will appear.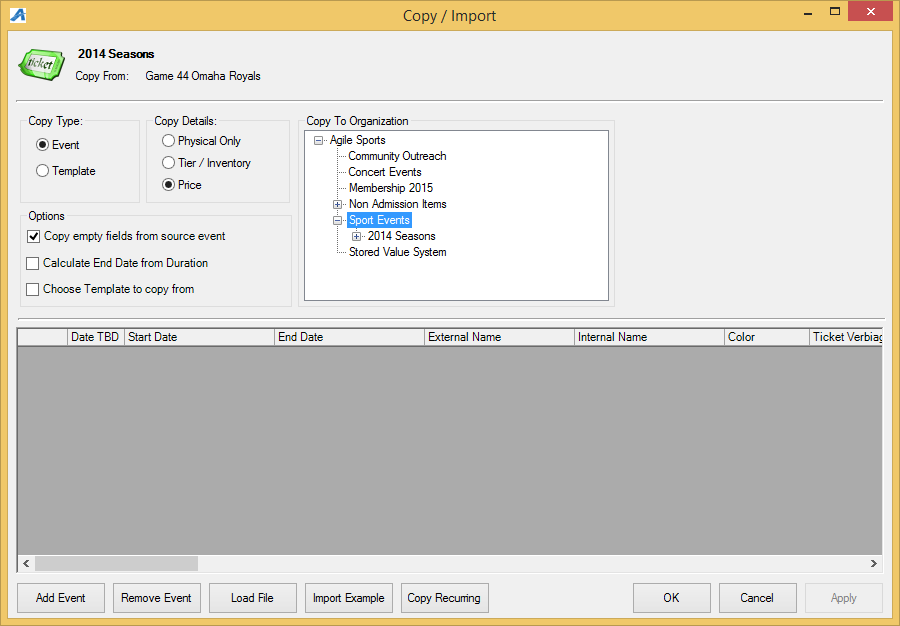 Under the Copy Type select Event.
In Copy Details choose what you would like to copy from the original event.  Choose Physical Only if you only want to copy the event information. Choose Tier/Inventory if you want to copy the event information with the same tier inventory. Choose Price is you want to copy everything including the prices that were originally built with the past event.
In Copy to Organization select the Sales Organization folder this event needs to be copied to.
4. In the bottom left hand corner select Add Event.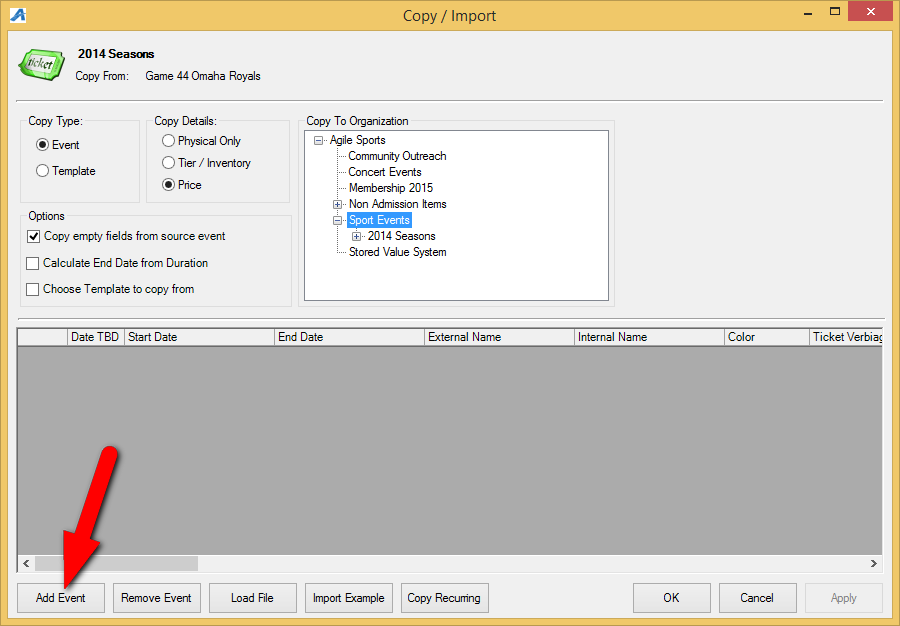 5. A data base field will appear.  In the Start Date enter the date and time of the event. In the End Date enter the ending time of this event (i.e. Event XYZ is on September 1, 2020 at 7PM and the run time of that show will have the event end on September 1, 2020 at 9:30PM for a total run time of 2 hours and 30 minutes)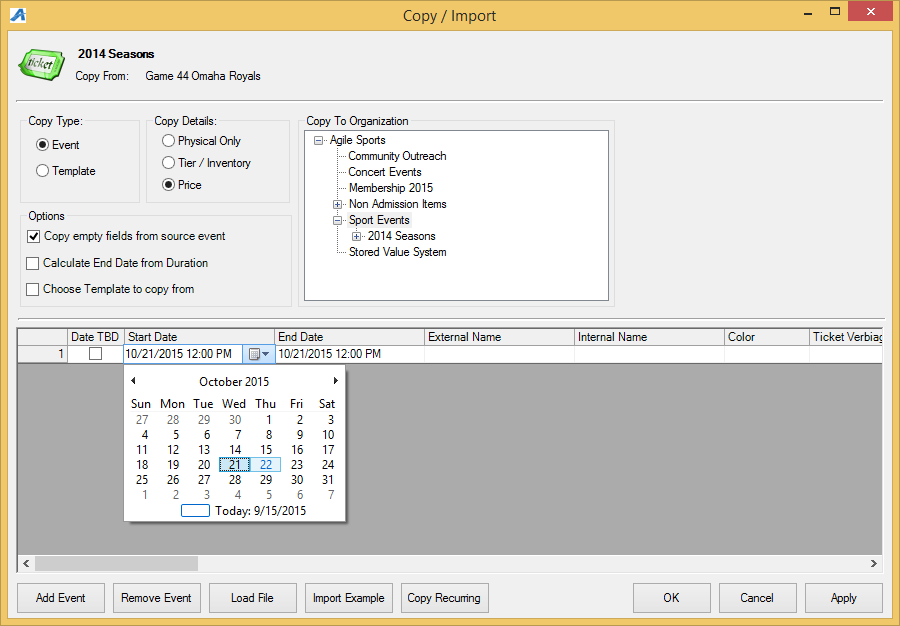 6. Type in the External and Internal name for this years show. NOTE: If the event name is the same as it was last year, then leave the External Name and Internal Name blank as it will copy everything from last year.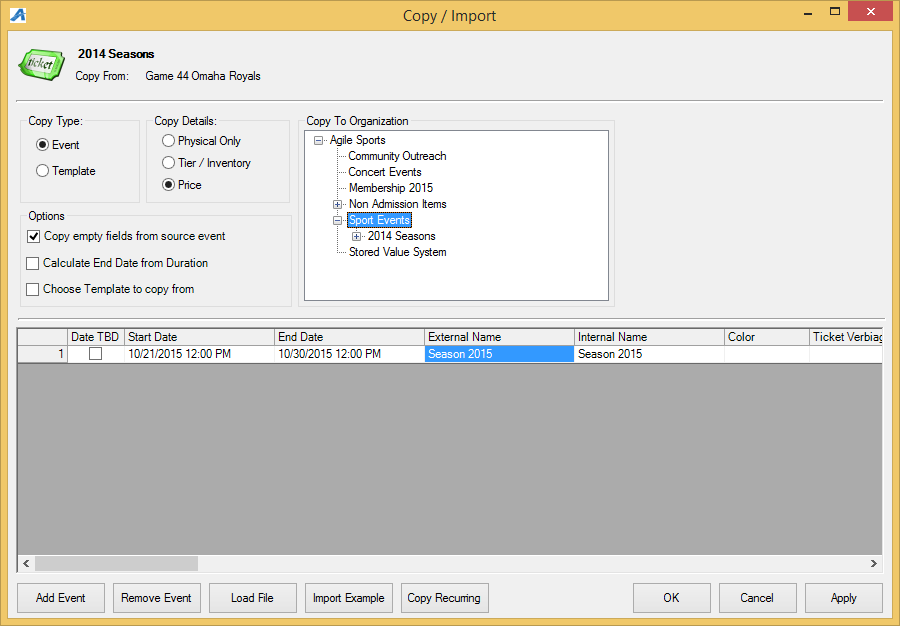 7. If you have more than one showing of this event, repeat steps 4 through 6 to add additional events.
8. Once you have all the event dates, click Apply to copy the events to the Sales Organization.
9. Go to the Sale Organization folder to update, edit text, descriptions and images for that event.
10. Once you have completed your edits, place the event(s) on sale.