Log in Online:
Click here to reach the Web Portal login -- https://portal.agiletix.com
1. Click on the link and open the Reporting Portal. Enter in your Username, Password, and Domain.
2. Click the Reports tab.
3. You are now in the Reporting Portal.
Log in From Agile:
1.Log in to Sales.
2. Click on Support Functions.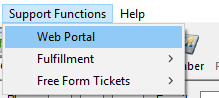 3. Click Web Portal.
4. Click on the Reports tab.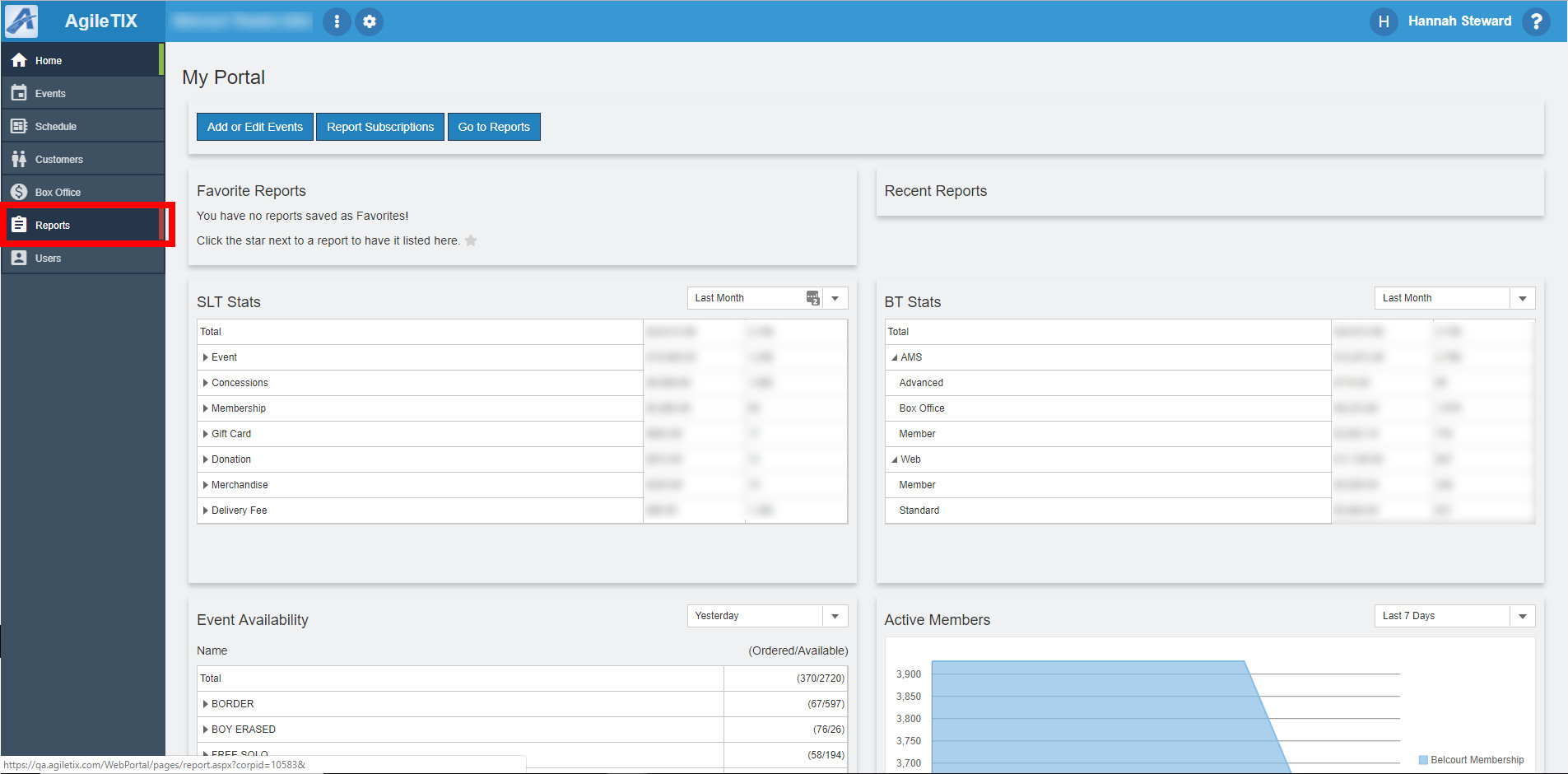 5. You should now have the Reporting Portal open.