Want to learn more? Sign up today for our ATSU Learning Webinar: The ABC's of Basic Sales in Agile 
If you are needing to edit a customer's contact information you can do it in a couple different ways. 
First, you can click on the customer icon at the top of the screen to search for their account.



A Customer Search window will pop up. Here you will need to type in some sort of customer identification (last name, phone number, email, customer #, etc.).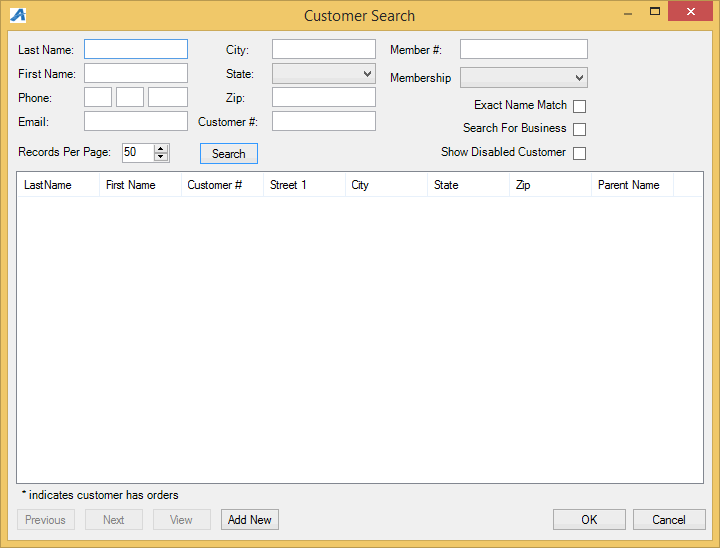 Type in the method of identification you have for the customer and click Search.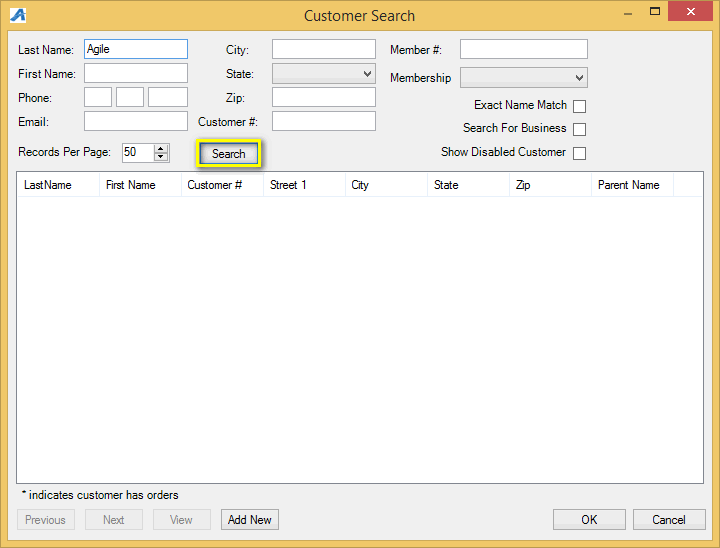 Click once on their name in the lower section to highlight their name. Then click on View at the bottom of the window.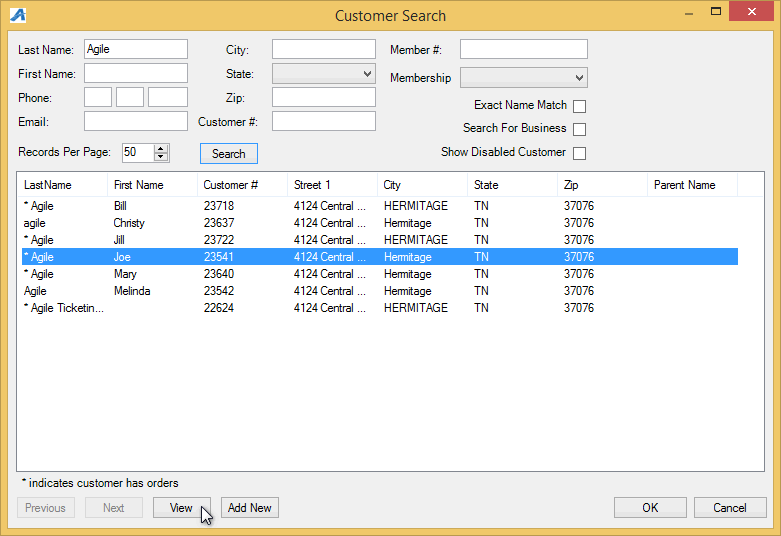 This will pull up their contact information.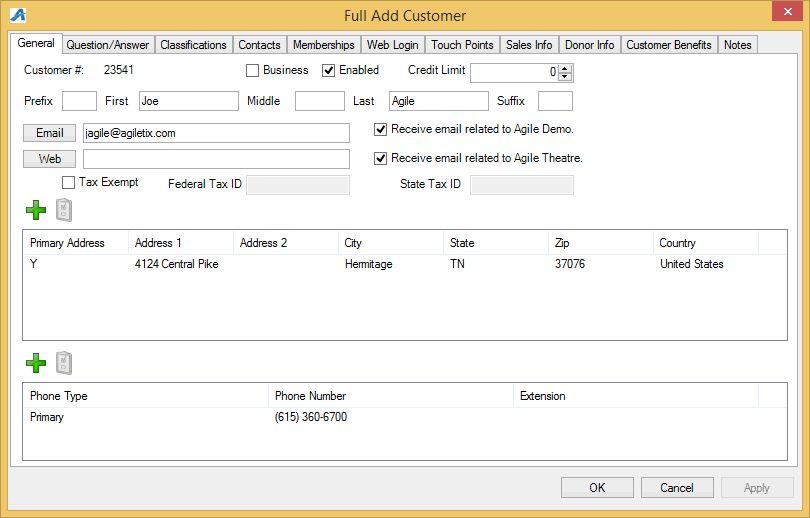 Make the desired changes to the account and then click on Apply at the bottom of the window to save the changes followed by OK.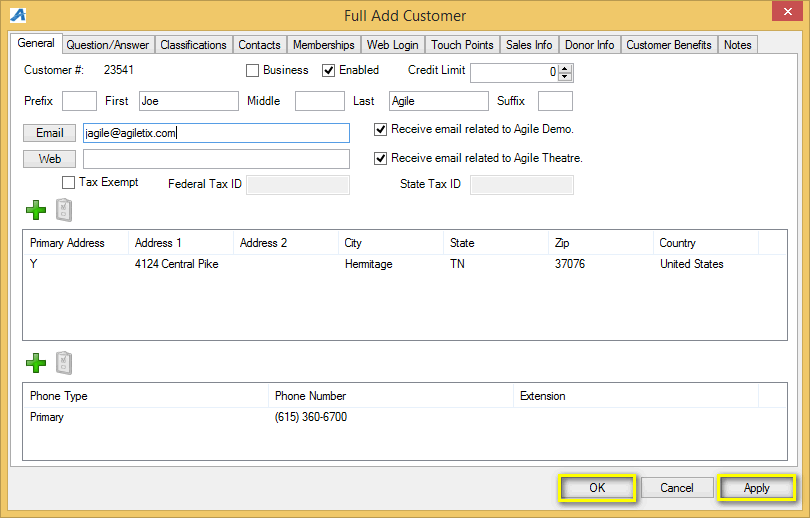 If you are already in an order the customer has, you can click on the

 symbol above the customer's name.



A Full Add Customer window will pop up, click on the "General" tab.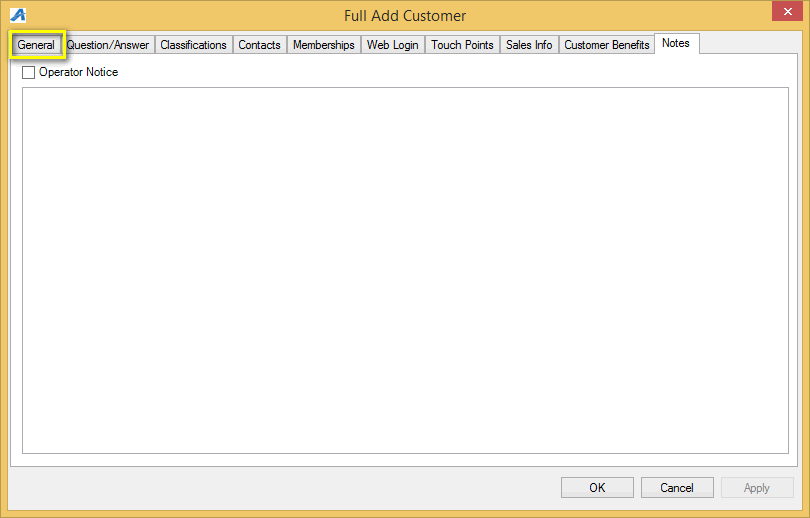 This will bring up the same screen as mentioned above and you can make the necessary changes to the account. Click Apply to save your changes and then click OK to exit the screen.