Visual Venue is Agile Ticketing's all in one digital signage solution. Using Visual Venue you can set stationary concession displays, dynamic theater specific displays, and even full size movie posters on a revolving list. You can find all of our offerings for these features in our hardware catalog on page 14 at https://www.agiletix.com/hardware. Below we will explore how to set up your digital displays and get started showing relevant content in your venue.
The first step to getting your screens up and running is to make sure they are either equipped with a Fire TV stick or are Fire TV compatible. Fire TV 4k Max is the recommended device to host our ATS Digital Signage app, but is not required.  Any device using Fire OS 7 or newer should be fine.
Once you have downloaded the ATS Digital Signage app for your Fire Device and open it you will be presented with the login screen which wants your Domain and Connect code.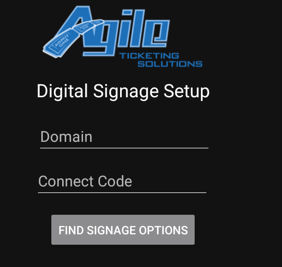 You will find that information in the Agile Ticketing Portal.  Go to Settings in the main menu.  Under the Applications area click on the option for Digital Signage.  This will provide your current list of signage options along with the Domain and Connect Code as shown below.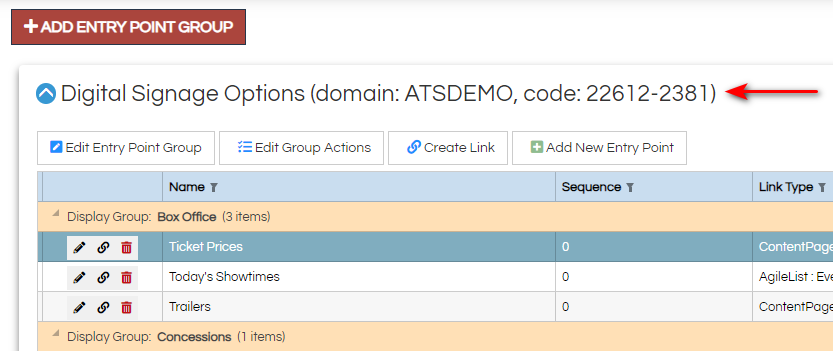 After signing in you will see all of your ready to use signage options that have been set up, they will look similar to this.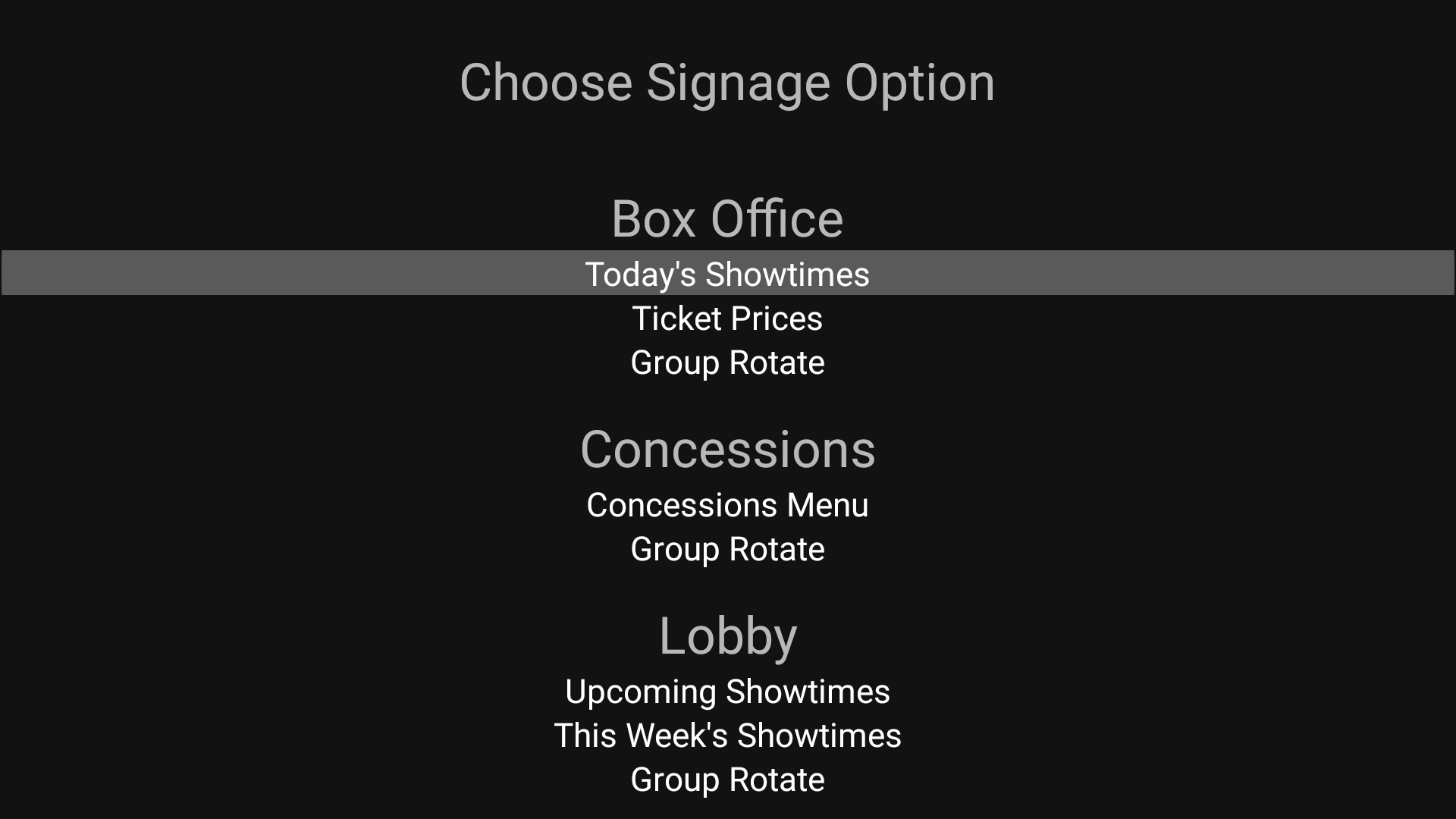 If you pick any single option such as Ticket Prices. Concessions Menu, or Upcoming Shows that is all this display will show to your customers. If you select a Group Rotate option under any group then this display will cycle through all of the signage options in that group. Once selected the app will remember all of these settings and return to them after a loss of power.
If any changes need to be made to this display then you will need to get to the Settings Menu which will be found at the bottom of your entry points list.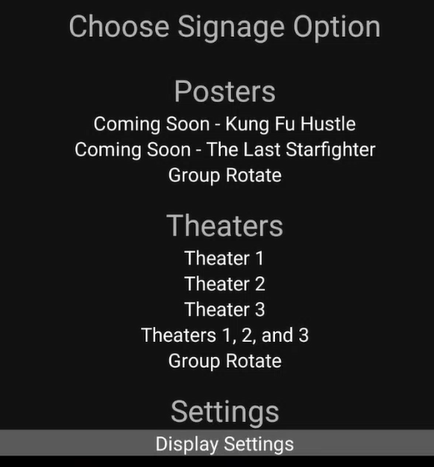 You will then see this menu of settings for this display.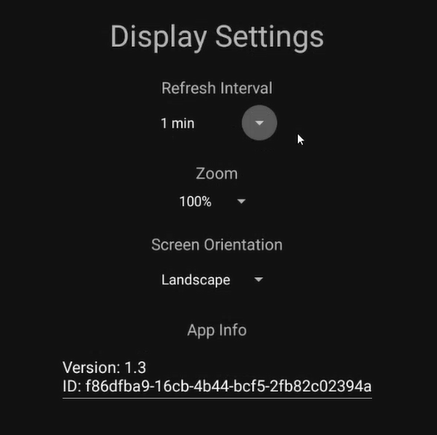 All of these have a drop down of options to pick from and function as follows.
Refresh Interval - This setting controls how often this display will check for updates and how often it will cycle to the next item on the list in the event of a Group Rotation selection.
Zoom - This controls the forced amount of zoom this display is doing to all content being shown on it. the options allow for zooming in or out from the base of 100% zoom.
Screen Orientation - The only two options here are Landscape and Portrait with landscape being the displays normal orientation. Portrait in this case will rotate the screen 90 degrees counter clock-wise to allow for vertical viewing that will better suit movie posters.
App Info - This is not a setting but is where you come to check which version of the app is being used by this display.