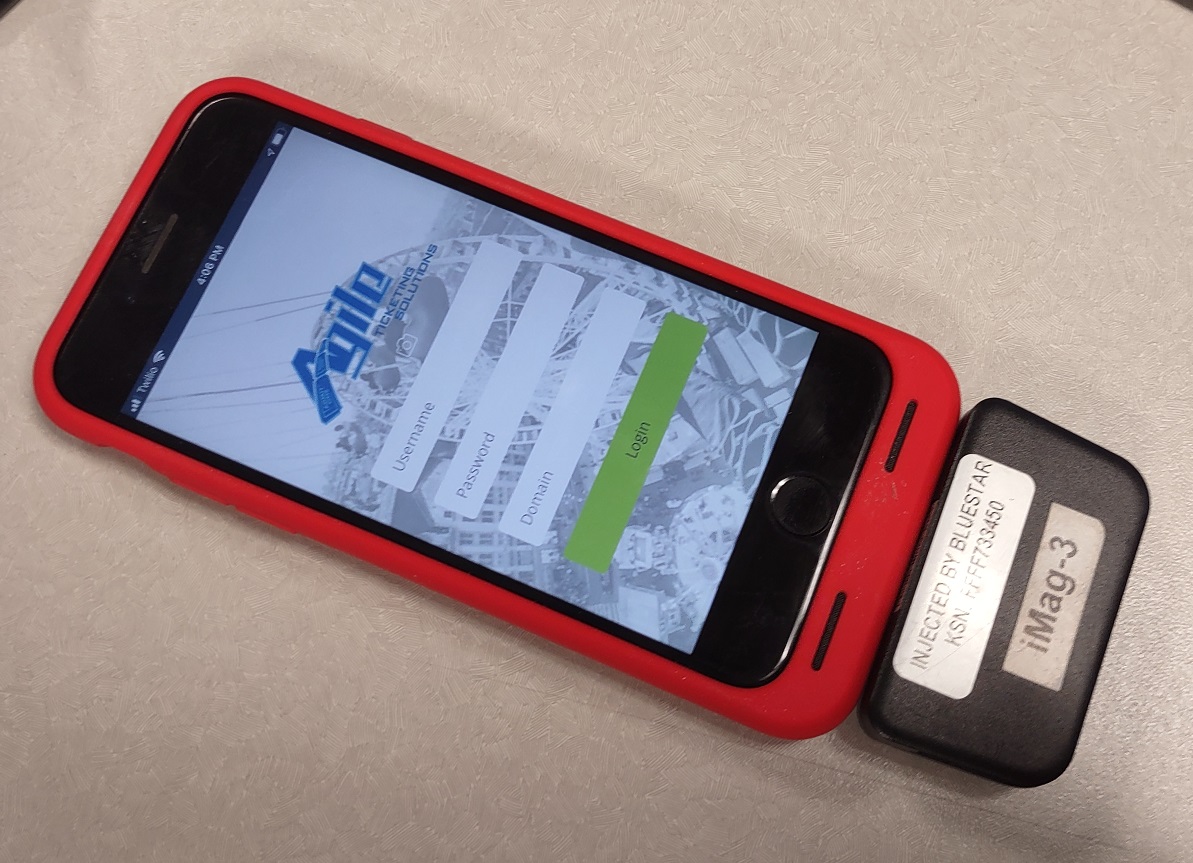 To Use the iMag Pro II with the Agiletix iPhone App:
Open the Agiletix app.
Login to the Agiletix app.
Select the "Tai-Chi Master 12Pm" show.
Select the SELL button in the lower-right corner of the screen, pictured below.
Select the seating type and adjust the count for each ticket type, shown below.
Verify the subtotal and select the PAY button in the lower-right corner, shown above. The PAY button will remain greyed out until a ticket count is above 0.
When the payment options screen is displayed, swipe a credit card through the iMag Pro II card reader. The payment options screen is shown below. If "Ready for Swipe" is not displayed see the troubleshooting step, "Payment Device Not Found" below. Alternatively, "CASH" can be selected to take case sales or use the "Scan Gift Card" to scan a Gift card barcode.
If the card was successfully read an Order Confirmation popup will appear where an email address can be added to send the customer a receipt, as shown below.
Click the Ok button to return to the Sell screen.
Troubleshooting the iMag Pro II:
Payment Device Not Found:
Disconnect the iMag Pro II from the iPhone, turn it around, and reconnect. This should not be necessary, but sometimes this will fix an issue if there is a dirty connector.
iMag Pro II Not Reading Cards:
The magnetic strip on the card must face the thicker side of the iMag Pro II and be in the grove.
Make sure the card is moving parallel with the iMag grove through the complete swipe and not in a more natural arc movement.