Organizations that have specific user permissions for non-managerial staff may use Override in AMS. Override allows the manager to sign in and override the permission that the cashier does not have access to. This can be a one-time override for refunds or restricted prices or you can set it for an entire shift if multiple orders need to be adjusted.
1. In AMS click on the Override icon (the Key

) at the top of the screen.
2. A manager will enter their username and password.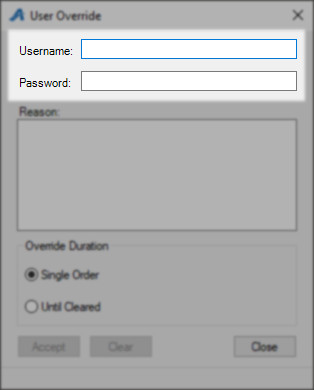 3. That manager can then give a reason for the override in the box provided.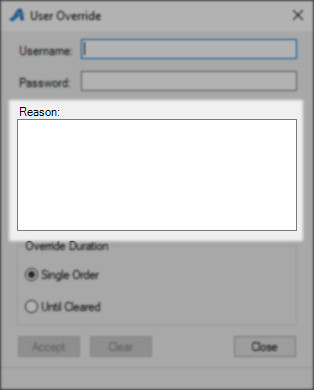 4. Specify the length of time that this permission gets overridden.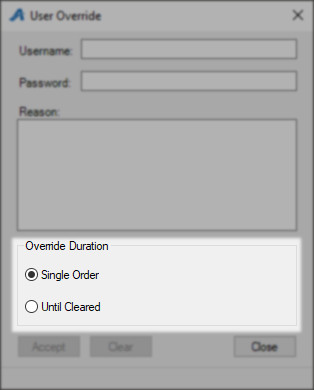 - If this is one-time permission override, click on the radio button next to the Single Order button.
- If this is a permission that this user will need for multiple transactions, click the radio button next to Until Cleared. This will give this user the permissions that they need until an administrator takes that permission away.