Please note that some Merchant service providers do not allow for the collection of tips. In order to add tips to a credit card batch, your organization must have a Retail batch type.
1. Log into Administration.
2. Click on the House icon

to open your organization.
3. Open the Accounting folder.
4. Click the Credit Card Authorization Batch Icon.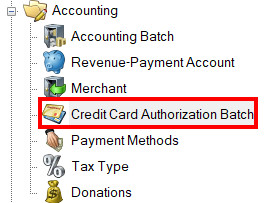 5. Right-click the Open batch and select Adjust Additional Amounts.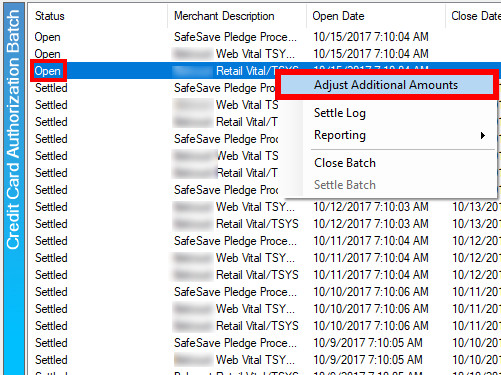 6. Enter your Authorization Log ID in the field provided. You can find the Authorization Log ID on the merchant receipt that the customer has signed.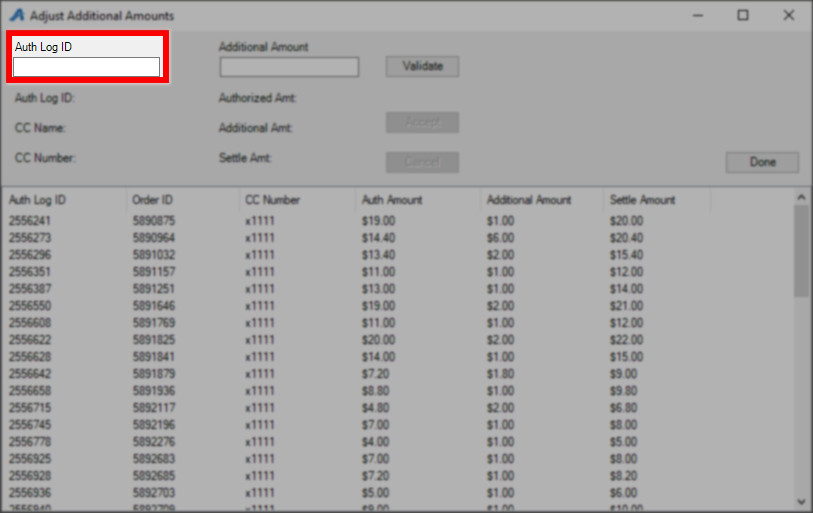 7. Enter the tip amounts in the Additional Amount field.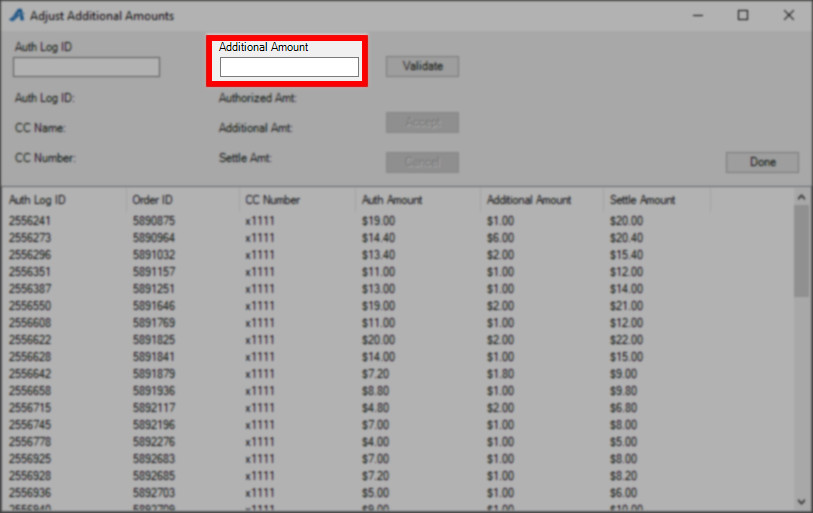 8. Click Validate to enter the tips. Then click Done to exit.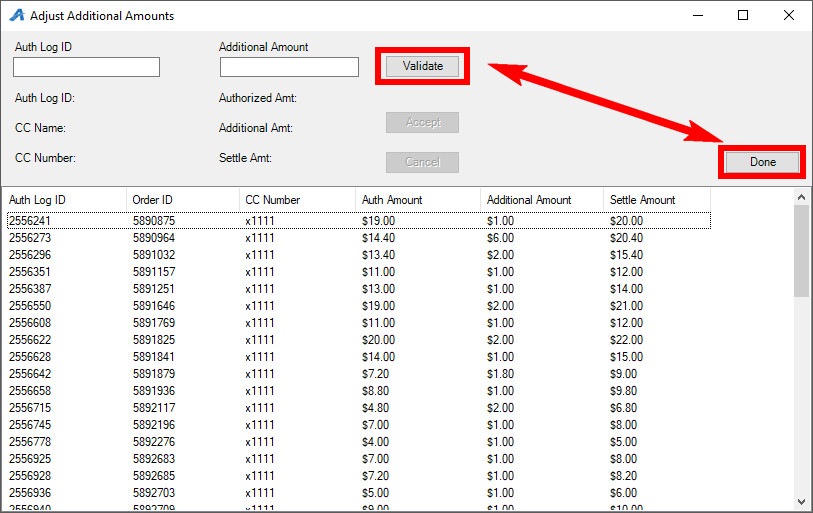 NOTE: You MUST enter the tips prior to the batch closing and settling. You cannot go back and enter the tips once a batch has closed. Please make this a part of your closing procedures at the end of the night.