1. Find the event or film you want to attend and click the Buy Tickets button.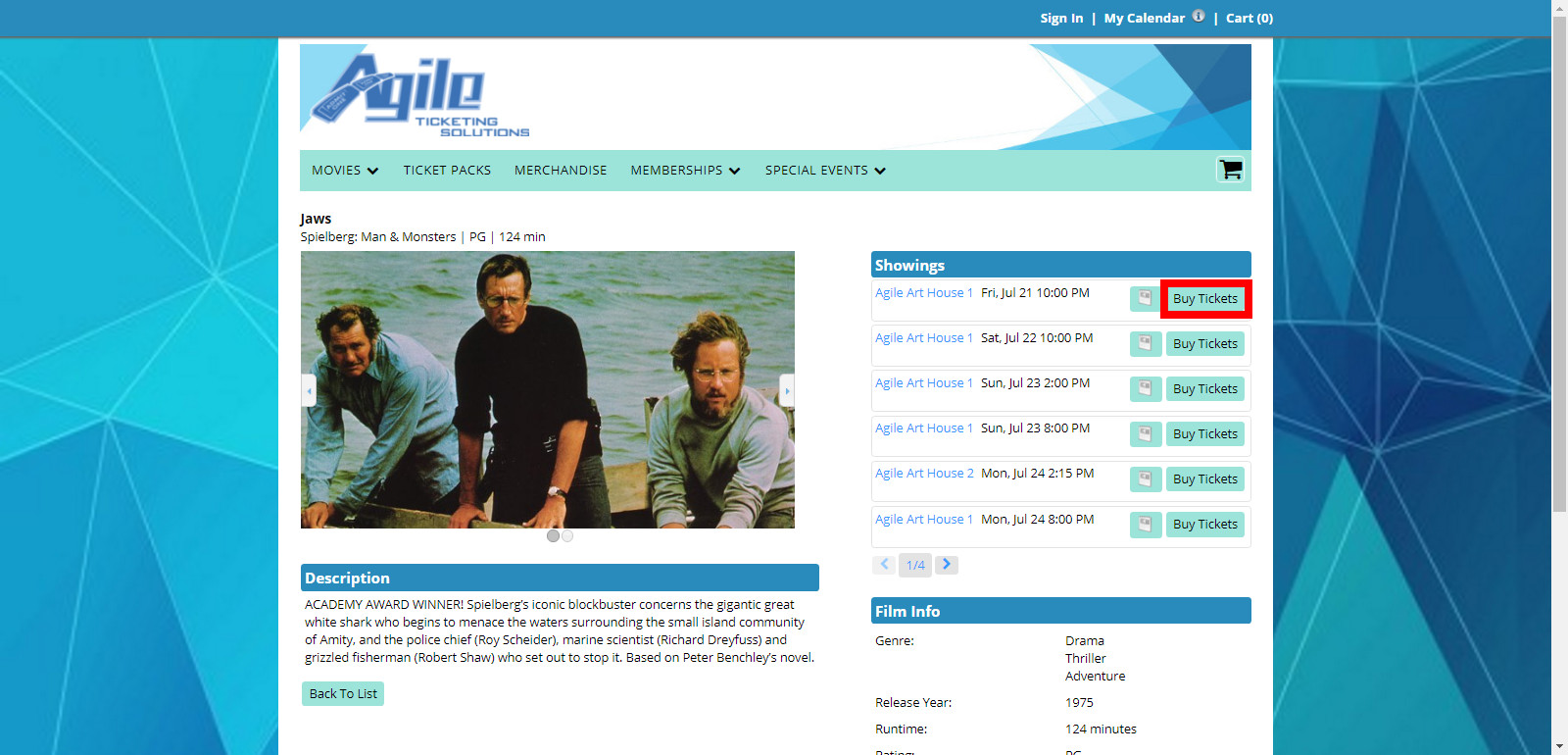 2. Enter the number of tickets you want to purchase and click the Add button.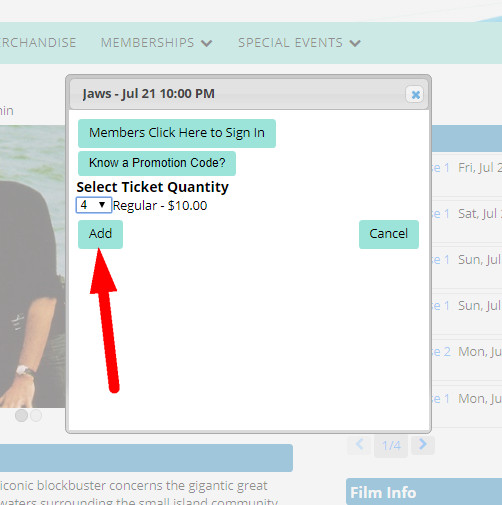 3. Once you have all your tickets in your cart, click Proceed To Checkout.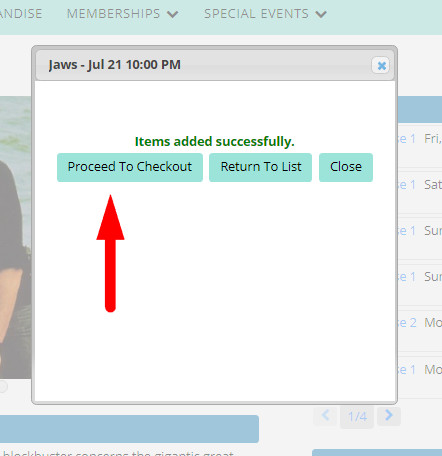 4. You will be brought to the Order Summary. From here, you will need to double-check that your order is correct and select the Print at Home Delivery Method.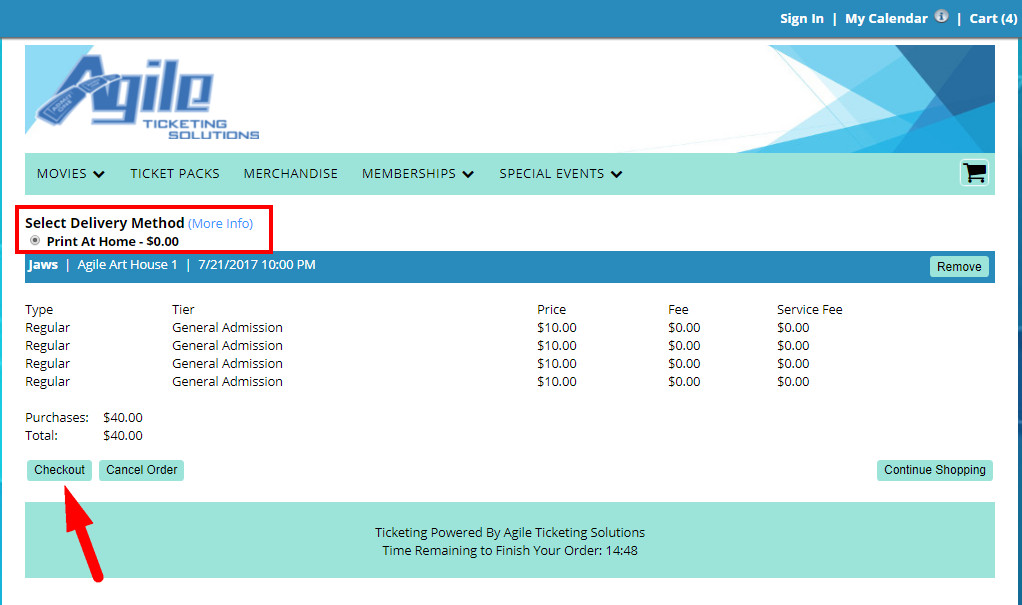 5. Click Checkout to continue.
6. You will be prompted to enter your username/email address and password. If you have not created an account, click Don't have an account yet? and enter your information.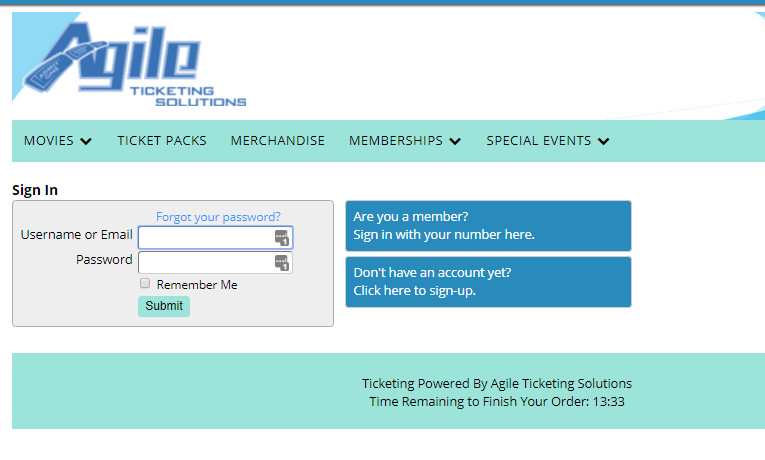 7. Once you have logged in, you will reach the payment screen. Enter in your credit card information. Make sure to check the box next to In Order to Proceed You Must Agree to these Terms and Conditions.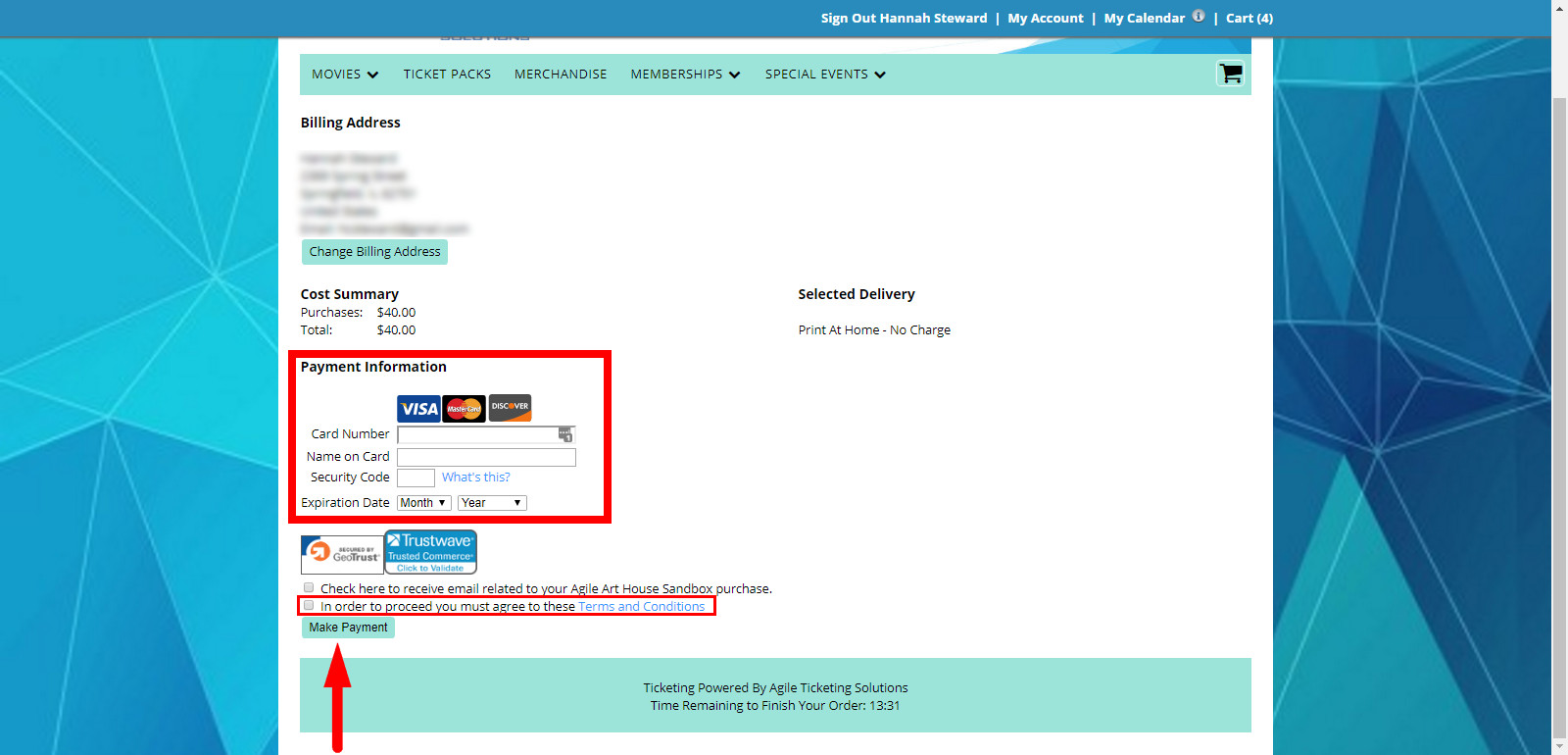 8. Click Make Payment to finalize your order.
9. On the Order Confirmation page, you will see three options for receiving your tickets. You can choose one of the following: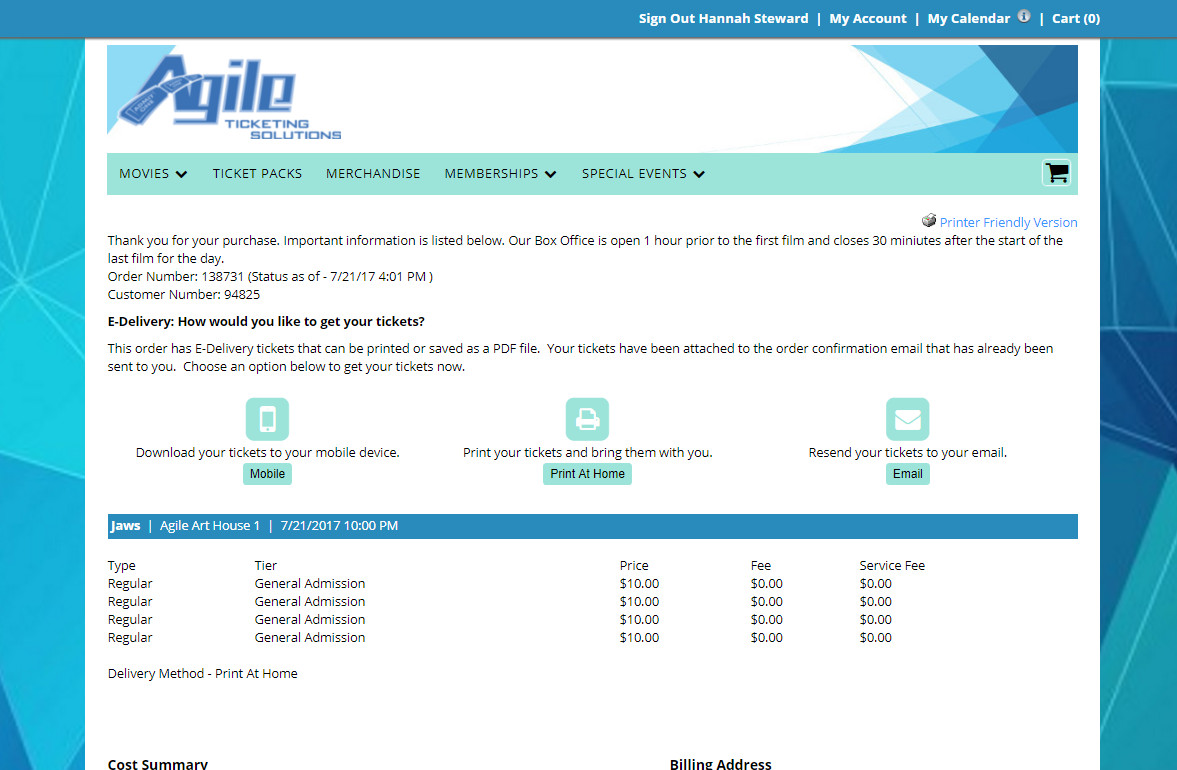 * Download your tickets to your mobile device.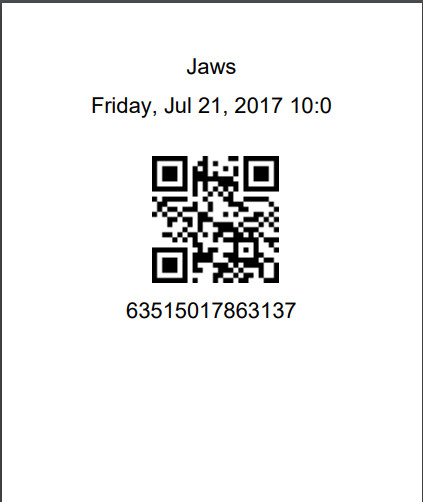 * Print your tickets and bring them with you.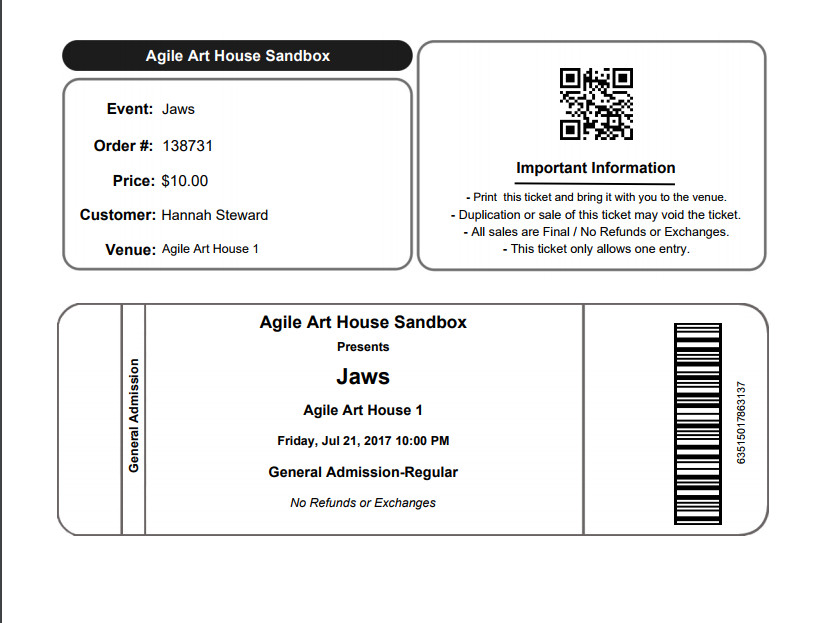 * Resend your tickets to your email.
To Access Your Mobile Tickets Through Your Customer Account
1. On your Mobile Device, go to the organization's website, and click the User icon at the top of the page and click Sign In.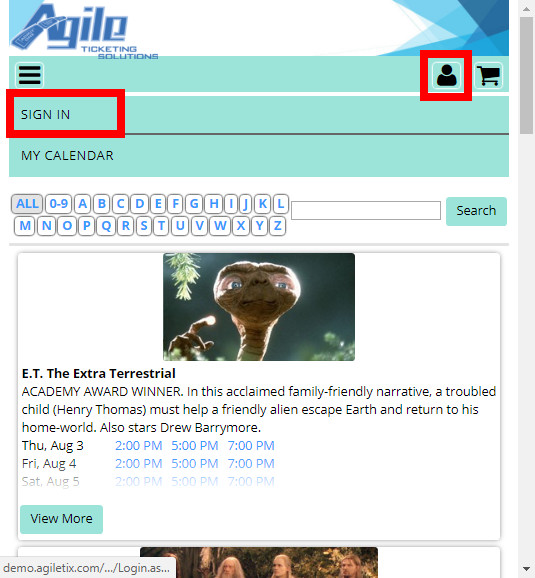 2. Enter your Username/Email and Password. NOTE: If you cannot remember your password, click Forgot your Password? above the email field.
3. Once logged in, click the User icon and click My Account at the top right of the screen.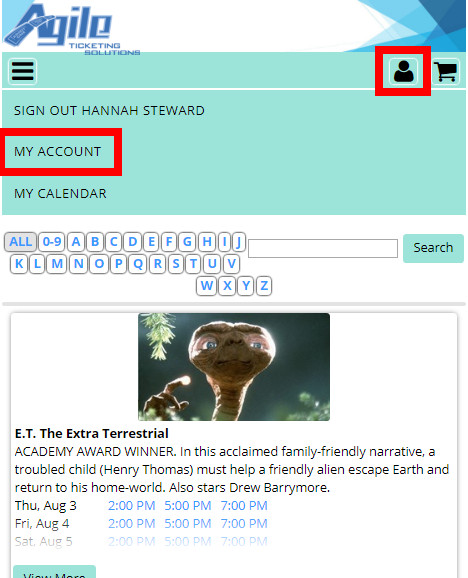 4. From here, you can make changes to your account, view your memberships, and more. To view your mobile tickets, click My E-Delivery Items.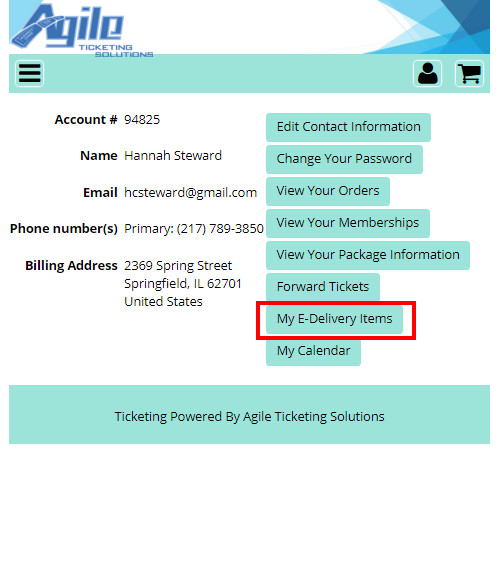 5. You will see the list of events that you have purchased.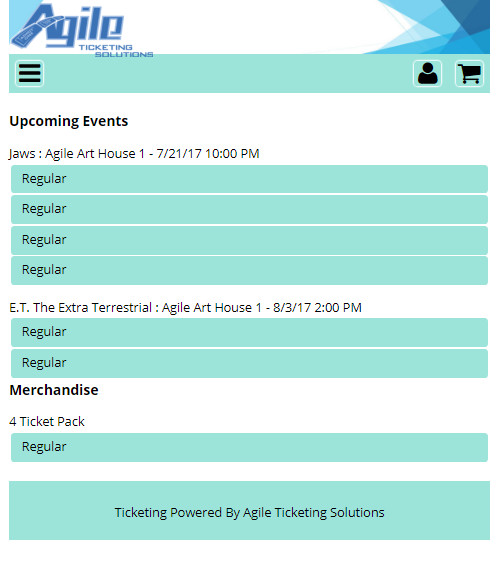 6. Click on the ticket(s) for the event. You will see the Event Name, Event Date and Time, and the QR Code for each ticket.