You are able to add to showing times to any show by simply dragging that show onto our schedule view. This schedule view also makes it easy for you to edit your showing time.
1. Log into Administration.
2. Click on the House Icon (Corporate Organization).

3. Open the blue folder

that houses your shows and showing.
4. Click on the Shows icon.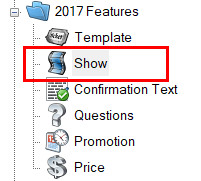 5. Click on the Schedule view at the top of the page.

6. Now you should see your shows at the top of the page and a schedule view (broken down into venues) at the bottom of the screen.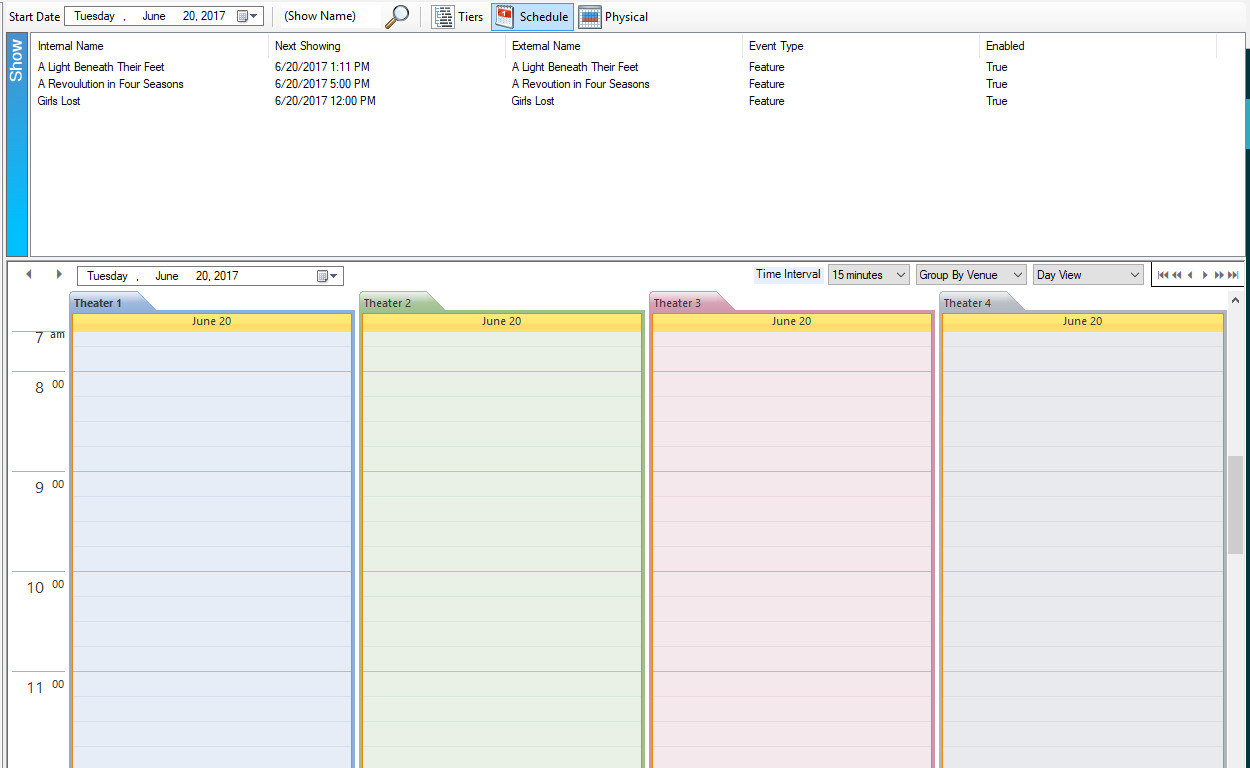 (Please note: that in order for the drag and drop feature to work, you must have a venue template set. For more information on building venue templates click here.)
7. If you need to add a showing time to a show, you can click on the show from the top and drag it down to the schedule view at the bottom.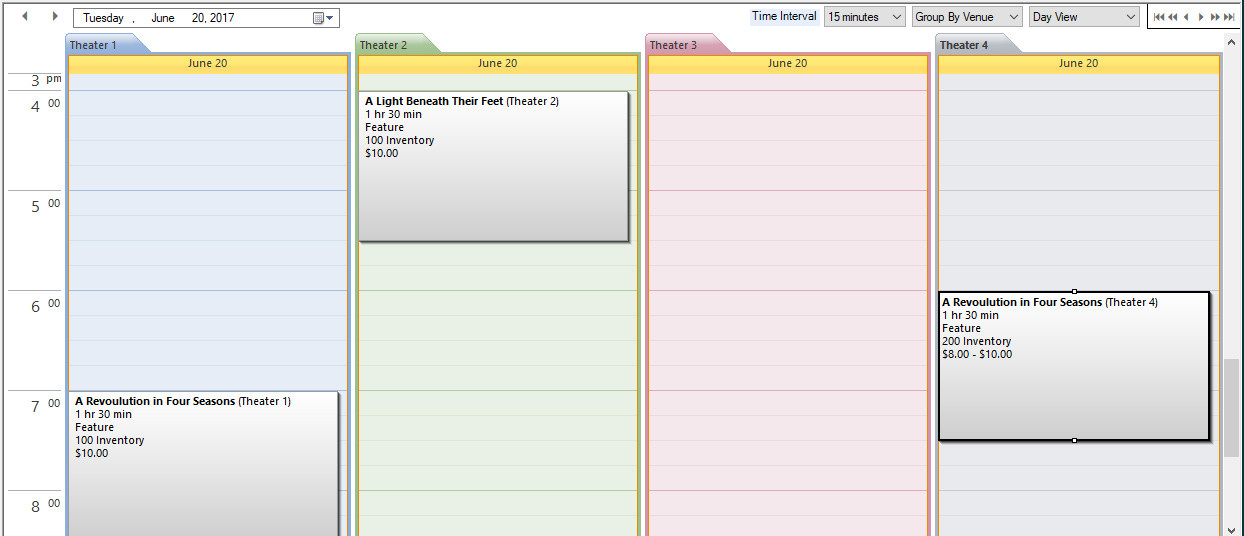 8. A Showing: Properties window will appear, and you can refine your showing information, such as setting that showing on-sale and checking that you are placing it at the right time.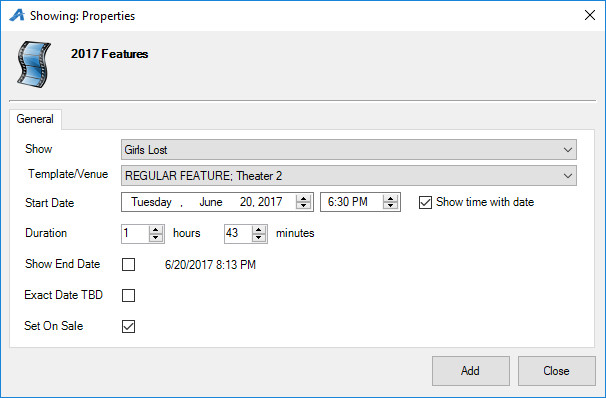 9. Click Add, and you have now added your showing.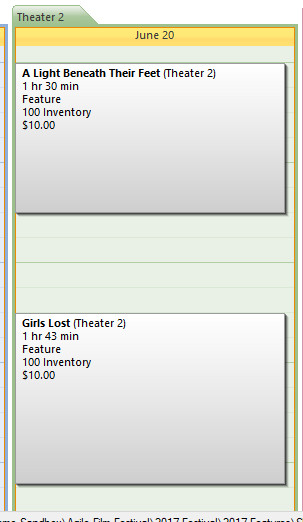 10. You can also drag and drop the created showing from one time and venue to the other. Simply click on the showing that you wish to change and drop it in the new showing time.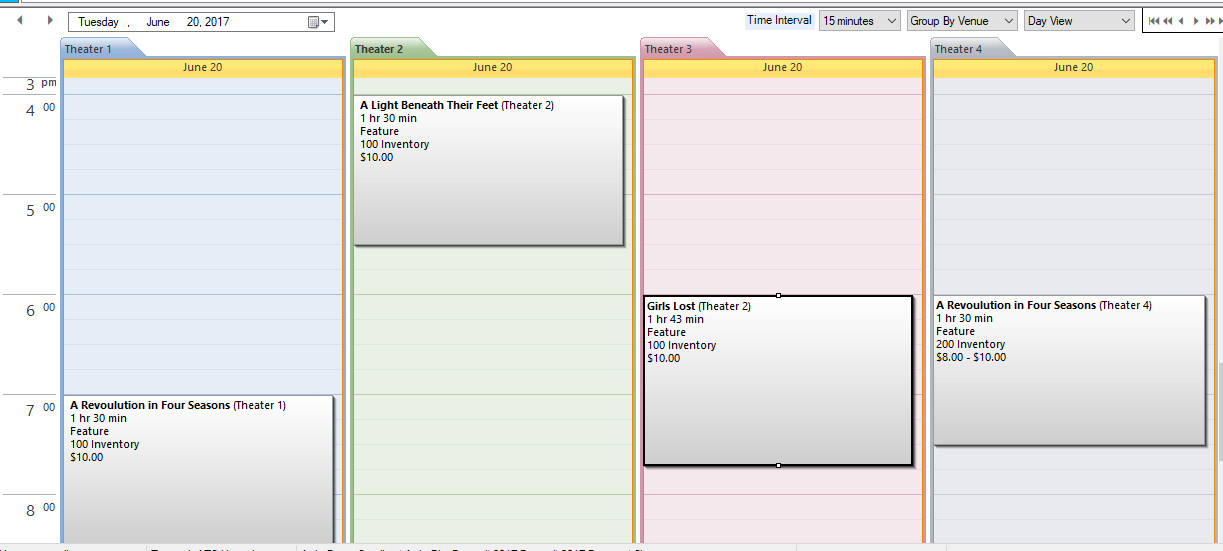 11. You can view the schedule view by day, week, month, and timeline view by clicking the drop-down to the right.