Inventory Schedule View is an online calendar that gives your staff quick inventory information for a specific event. Shows or Events are color-coded to show what percentage of their inventory has been sold and which showings about to be sold out. You can filter events by a date range, a sales folder, and/or a venue. You can view details of the number of tickets sold, the number of tickets open for purchase and the number of tickets that are on a hold status. Follow these steps to learn how to access and use the Inventory Schedule View.
1. Log into the Web Portal at portal.agiletix.com.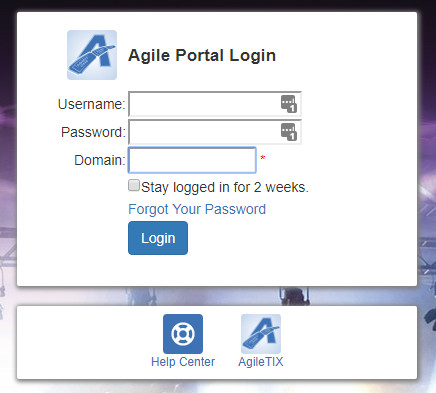 2. Click the Schedule tab from the menu on the left side of the page.

3. At the top of the screen, you will see the filters that can be applied. You can:
Choose the Event/Show Start Date and End Date to limit the view to a specific time frame.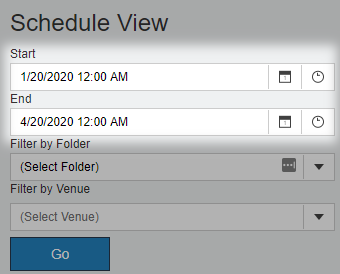 Select a specific Folder from the Filter By Folder drop-down if you only want to see the Events/Shows that have been built in the same folder.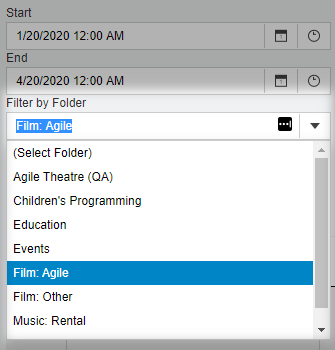 Select a specific Venue from the Filter by Venue drop-down to see only the events for one Venue.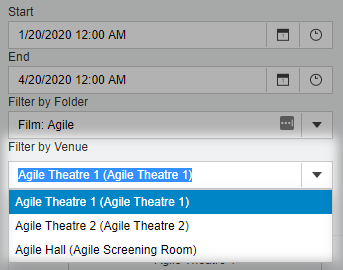 4. Once you have set your filters, click Go to view the Showings/Events based on your filters.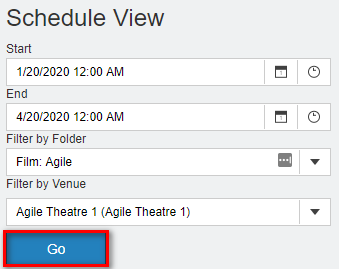 5. The thick color border at the top of each Event/Showing represents the percentage sold:
Green: The majority of the open inventory is available for purchase.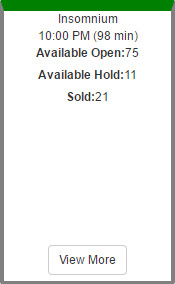 Blue: 50% of the open inventory remains for purchase.
Red: Either less than 5% of open inventory remains or the Showing/Event is Sold Out.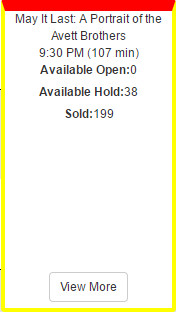 6. Click View More to see Details of the Event/Showing and get more information about the Inventory Numbers.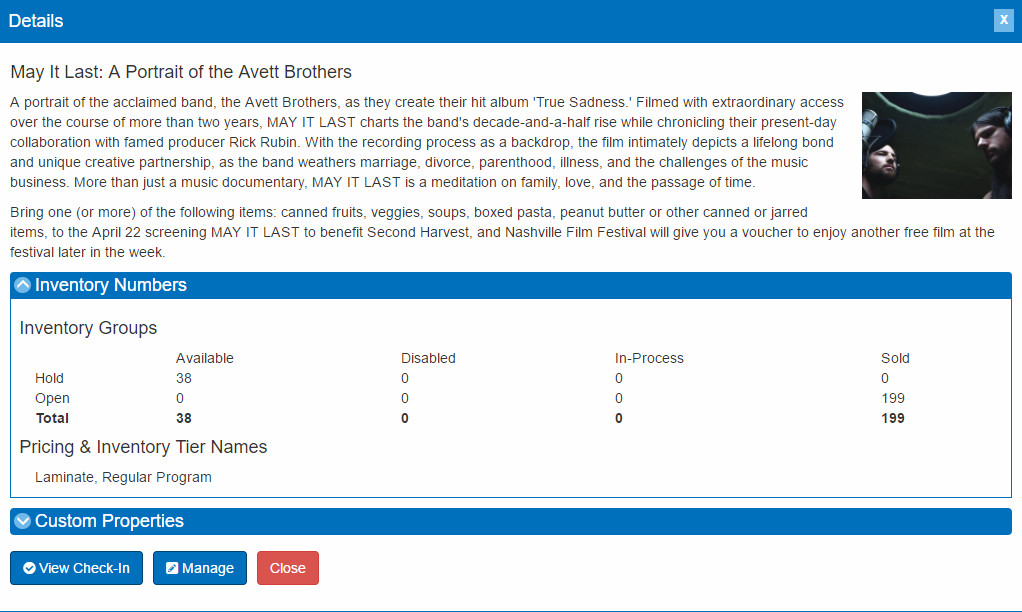 7. From the Details window, click the View Check-In button to start manually checking in guests if you are not scanning tickets.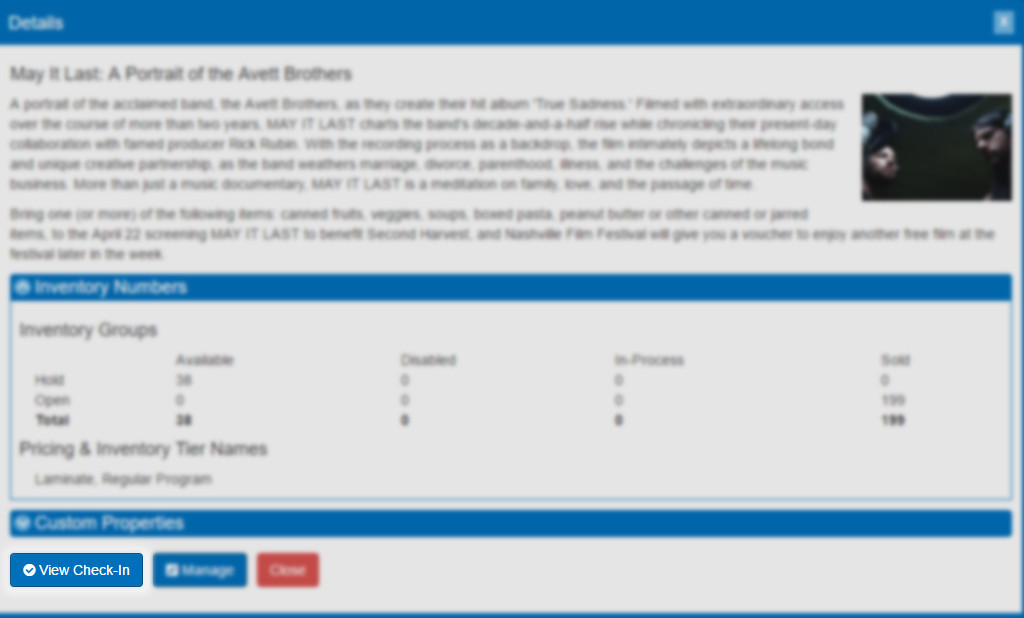 8. Click the Manage button if you need to edit that specific Event or Showing. For more information, check out Editing a Show or Event in Web Portal and Editing Showings.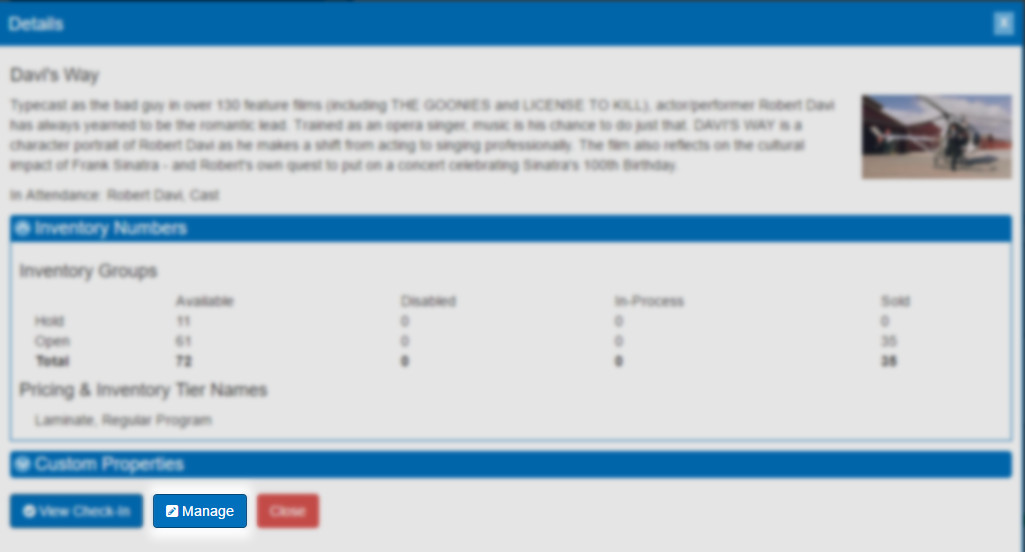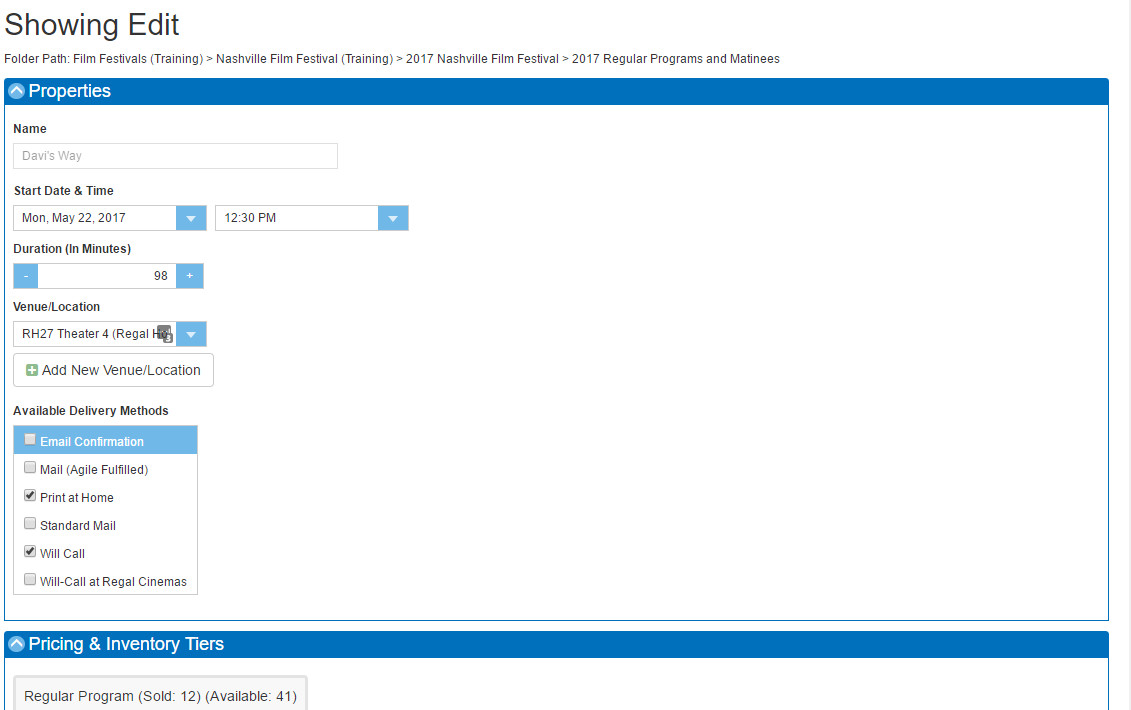 To learn more about editing Event/Showings, CLICK HERE.